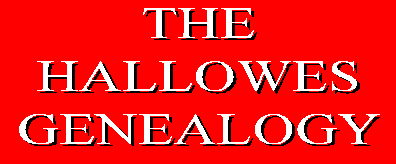 THE ADDISON FAMILY
---
Complier's Note:

The Addison Family, descended from John Hallowes' granddaughter Juliana ([AD]) and her husband W.H. Addison, is so very large that seperate files, of which this is the second, have been written to accomodate it. This file is saved as add.04.htm: for compatability with the rest of the Genealogy, titles add.01.htm and add.02.htm will not be used.
---
Fourth Generation of Descent from John and Martha Hallowes
---
THE CHILDREN OF FRIEND ADDISON and ELIZA ANNE ADDISON neé JACKSON

Children dying in infancy are not included here.
---
[ADAB] PATRICK ADDISON
b. 18/7/1880 at Addington, Durban; educ. at Hilton College. He served in the Boer War with the Natal Mounted Rifles and took part in the Siege of Ladysmith.
In 1910 while the South African Test Team were preparing for their Australian Tour starting in November, they played two "warm-up" games against home teams. Some players selected for the tour could not get to these and for the first only of them, against Western Province at Newlands, Cape Town, during 6/7th October, Patrick Addison was taken on as a substitute. In his one innings he scored five runs, did not bowl and took no catches. This was his only appearence in first-class cricket.
During the Great War he served in the East African Campaign, again with the Natal Mounted Rifles and also with the 6th. South African Infantry, reaching the rank of Captain. Possibly M.C.
He never married and is last reported as farming at Empangeni, Zululand.
---
[ADAC] HARRY ADDISON
b. at Addington 17/10/1881; educ. at Hilton College, then St. John's College Cambridge; matric. as Pensioner, 9/10/1899. He farmed near Nairobi; during the Great War he served in East Africa. He never married and died at Nakuru in November 1918.
---
[ADAE] DICK ADDISON
b. at Addington, 15/9/1884; educ. at Hilton College. In the Great War he enlisted in the Natal Carbineers and served as a Trooper in the rebellion in South West Africa. He never married and died in Durban, 11/8/1941.
---
[ADAF] KATHLEEN LUNDHOLM
b. at Herwen, 24/9/1886. Educ. St Anne's College. She married, 14/4/1917:
[ADAF/1] TORKEL LUNDHOLM
b. 19/11/1888 in Stevenson, Ayrshire, third son of Carl Olof Lundholm and his wife Mathilda Maria Johanna Nilsson (m. 1883). Both had been born in Sweden and took British Citizenship. The Lundholm family were closely associated with Alfred Nobel, inventor of Dynamite and Founder of the Nobel Prizes, and at the time of Torkel's birth his father was Manager of Nobel's factory at Stevenston.
He entered the Royal Navy as a Cadet on HMS Britannia and was appointed Midshipman 15/9/1905; Sub-Lieutenant 1908; Lieutenant 22/6/1911; Lieutenant-Commander 22/6/1919; and Commander on his retirement in 1930. The outbreak of war found him aboard the Pre-Dreadnought Battleship Hibernia, one of the Edward VII Class, which formed the 8th. Battle Squadron of the Grand Fleet (commonly known as the Wavy Eight). In 1916 he was aboard the old cruiser Duke of Edinburgh at the Battle of Jutland; his ship was a unit of the 1st. Cruiser Squadron, and every other ship in this squadron was sunk. In 1917 he transferred to Dominion, a sister ship of Hibernia, but in April 1918 escaped to become Lieutenant in Command of the Destroyer Lydiard. After the war he was for a time at Excellent, the Navy's Gunnery School.
After his first retirement he lived quietly with Kathleen at "Forest Lane" in Sussex. In 1939 he was recalled and took up an appointment at King Alfred, the RNVR Officers' Training Establishment.
After his second retirement they moved to South Africa; their addresses were 9 Essenlea Lodge, Puisent Road, Durban, Natal, and 193 Ridge Road, Durban.
Commander Torkel Lundholm died aged 70 in Durban on 25/1/1959; Kathleen died aged 86 on 13/7/1973.
Their children were:

[ADAFA] Josephine
1918 - 1934 [ADAFB] Terence 1918 - 1942

Consult The Lundholm Saga for more about this interesting family.
---
[ADAH] GLADYS FRIEND LESTER
b. at Herwen, 27/2/ 1890; educ. at St. Anne's College. She married:
[ADAH/1] WILLIAM ALEXANDER LESTER
b. at Kingsbridge, Devon, 12/5/1879, s. of the Rev. Edward Augustus Lester, M.A., Vicar of Bishop's Tawton, Devon and his wife Mary Fridzwed Lester neé Standish; educ. at King William's College, Isle of Man. He farmed in Zululand and later was a Sugar Planter in Natal.Their children were:

[ADAHA] Joy Diana Addison
b. 1921 [ADAHA/1] George Bernard Windeler b. 1916 [ADAHB] Michael Friend b. 1923 [ADAHB/1] Elizabeth Dorothy Hammar b. 1928
---
[ADAI] BRABAZON ADDISON
b. at Herwen, 29/11/1892; educ. at Hilton College and Bedford Grammar School. During the Great War he enlisted as a trooper in the Natal Mounted Rifles, and served during the Rebellion in the Orange Free State. He married, in Birulam, Natal:
[AHAI/1] ELSPETH PENNEFATHER
d. of Walter Arthur Van der Plank of Eshowe, Solicitor and Major in the Zululand Mounted Rifles; and widow of a Mr. Pennefather. They had no children.
---
[ADAJ] CHRISTELLE CLEAVER
b. at Herwen, 6/5/1894. Educ. St. Anne's College. She married, at Durban:
[AHAJ/1] WILLIAM EDMUND CLEAVER
He was for a time Manager of the Cable and Wireless Engineering School at Porthcumno, Cornwall. Appointed O.B.E. in 1954. Their Children were:
[ADAJA] Anne Christelle
b. 1925 [ADAJB] Patrick b. 1929 [ADAJB/1] Rosalind Susan Hopper
---
THE CHILDREN OF FREDERICK SYDNEY ROBINSON and MARY EMILY ROBINSON neé ADDISON
---
[ADBA] MARY EMILY ROBINSON
b. 22/4/1871 at Potters's Bar. Educ. at St. Anne's, 1881-90. She never married; in 1905 she went to live with her mother in Bulawayo. She died there in 1952.
---
[ADBB] LEO GEORGE ROBINSON
b. at St. Cyprian's Parsonage, Durban, 2/7/1872: educ. at Hilton College.
Leo Robinson was a sportsman of international repute. At Hilton he was Captain of Cricket in 1889 and head of both batting and bowling averages. He played for the Durban XI, and for Natal in the Currie Cup, 1894. He played soccer for Victoria Athletic when they won the Natal Cup, and for Natal; and rowed for the Durban Rowing Club. In 1896 he was Swimming Champion of Natal. But cricket was his first sport. He played for Matabeleland against Mashonaland in 1897, taking 5 days to get there (by coach) and for several years after. He was Captain of the Rhodesian First XI in the Currie Cup against the Transvaal, 1906. In 1907 he played for W. G. Grace's London County XI and made over 1000 runs; Grace had a great opinion of him and called him "The Kangaroo Hitter". The selectors wanted him to play in the last Test Match in 1907, but "his brother refused on the ground that he had not been picked in South Africa".
He played in 7 first-class matches between 1893/94 and 1909/10. These comprised 4 first-class matches for Natal between 1893/94 and 1894/95 and 3 for Rhodesia between 1904/05 and 1909/10.
In 1889 he joined the Standard Bank, then in 1896 moved to Rhodesia. In February 1897 he became an Assistant in the Chief Native Commissioner's Office at Buluwayo, and later Native Commissioner and Assistant Magistrate. From 1915 he farmed at Ntabenende, S. Rhodesia.
He was President of the Essexvale Farmers Association for two years, and of the Inziza Farmers Association; he was on the executive of the Buluwayo Landowners and Farmers Association, and the Buluwayo Agricultural Society; and a member of the Mzingwane Road Council. Also, he stood for Parliament three times. He died at Grand View, near Bushtick, in Rhodesia 22/9/1945.
He was three times married. His first wife was:
[ADBB/1] MABEL LLOYD
b. at Durban, 3rd. d. of Capt. Walter Lloyd of Durban and of Deepdene, Richmond, Natal (1823-1879) and his wife, Marion Fanny, neé Grice (m. at St. Paul's, Durban, 18/6/1856). Walter Lloyd was the third son of Thomas Lloyd, of the ancient family of Lloyd of Coedmore (Cardiganshire). He settled in Natal after serving with the Indian Army, and became a JP and an MP in the Cape Parliament. The elder branches failing, his grandson Edward Howard Lloyd eventually succeeded to the Coedmore Estate (see Debrett, 1969, &c.)
The only child of Leo and Mabel Robinson surviving infancy was:

[ADBBA] Victor Lloyd
1899 - 1966 [ADBBA/1] Marguerite May Beck b. 1900

Mabel died at Mzingwane 8/12/1901 shortly after giving birth to twins, neither of whom survived.

Her eldest sister Florence married Leo's uncle William Henry Addison Jnr.
---
James Phillips-Evans (Blorenge@btinternet.com) writes, 4/11/2006:
"I am interested in Mabel Lloyd, the first wife of Leo George Robinson. I see that she was the daughter of Capt. Walter Lloyd of Durban. I am wondering whether he was my cousin Walter Lloyd (1823-1879), the third son of Thomas and Charlotte Lloyd of the Coedmore estate in Cardiganshire. My Walter is known to have emigrated to Natal and that he had a son Lewis Howard Lloyd (d. 1930) whose son eventually inherited Coedmore. However, I know nothing of Walter's career, wife or other children so they could be the same person. Do you have any other details about Mabel's background that may assist?"
---
Leo Robinson married, secondly:
[ADBB/2] JOSEPHINE MAUD ETTA HIME
d. of the Rt. Hon. Sir Albert Henry Hime P.C., K.C.M.G., Premier of Natal at the time of the Boer War; and his wife Josephine Mary Searle, d. of J. Searle of Plymouth. Their children were:

[ADBBB] Kathleen Hime
1909 - 1916 [ADBBC] Addison Hime 1911 - 1974 [ADBBC/1] Nancy Tiffin [ADBBD] Leonie Mary Hime b. 1912 [ADBBD/1] William Frederick Castle b. 1901 Josephine died at Bulawayo 8/8/1919. Leo's third and last wife was:
[ADBB/3] CECILIA FLORENCE STACEY
b. in London 2/6/1886, d. of Robert Bennett Heekes, of London, and his wife Caroline, neé Jenkinson, and widow of Douglas William Stacey, Lt. R.F.C., whom she had married at St. George's Cathedral, Cape Town, 5/11/1914, and who was killed in France, 20/6/1917. Leo and Cecilia's only child was:

[ADBBE] Douglas Leo
1922 - 1999 [ADBBE/1] Olive Mary Milne b. 1923 Leo died at Ntabenende, 22/9/1945; Cecilia was res. (late 50s) Ntabenende Farm, Box 1546, Bulawayo. she died 8/8/1956.
---
[ADBC] CYRIL DEASON ROBINSON
b. at St. Cyprian's Parsonage, 18/7/1873. Educ at Hilton College, where he was Captain of the XV for five years and of the XI for four. While still at school he played against W.W. Read's XI, and in both sports for Natal. He was admitted as Pensioner to St. John's, Oxford, 20/4/1893 and was B.A. in 1896.
He played in both sports for the University, but did not get his Blue. In 1895 he went to America with Mitchell's team, and meanwhile played for Natal and Buckinghamshire. He was Vice-Captain and reserve wicket keeper for the visiting South African Test Team in 1906/7, but did not actually get to play in a Test Match. He was variously asked to play for South vs. North, and for Middlesex. Cyril played in 35 first-class matches between 1895 (in UK) and 1910/11 (in SA), making 11 first-class appearances for Natal between 1905/06 and 1910/11.
After getting his degree he went to Leeds Clergy School, from where he was ordained deacon in 1897 and priest (for Rochester) in 1898. He was then Curate at Lady Margaret Church, Walworth, 1897-99, before returning to South Africa. He was then Curate at St. Cyprian's, Durban (his birthplace) 1899-1904; Priest in Charge of Native Missions at Ladysmith. 1904-06; Vicar of Ladysmith, 1906-13; Principal of St. Chad's College, Modderspruit, 1913-24; and Superintendant of Native Missions in Natal from 1924. He was a Canon of St. Saviour's, Maritzburg, 1924-46, and Hon. Canon 1946. He married, 31/1/1905, at Estcourt:
[AHD] AGNES WILLIAMA HALLOWES
his first cousin once removed, daughter of Colonel William Hallowes (brother to his grandmother). Their children were:

[ADBCA] Agnes Mary
b. 1905 [ADBCA/1] Peter Francis Bolt b. 1900 [ADBCB] Louisa Emily b. 1907 [ADBCB/1] Archibald Petrie Brown b. 1900 [ADBCC] Juliet Frances 1909 - 1939 [ADBCD] Ruth Florence b. 1910 [ADBCD/1] William Alan Blann b. 1913 [ADBCE] Hallowes Addison 1912 - 1941 [ADBCE/1] Jessie Elizabeth McLachlin b. 1911 [ADBCF] Margaret Helen b. 1913 [ADBCF/1] Ivan Cloete Duckitt b. 1912 [ADBCG] Cyril Hallowes b. 1916 [ADBCG/1] Thelma Bain Nicol b. 1912
Cyril Robinson died at Kearsney, nr. Stanger, 25/8/1948; Agnes died 9/2/1958.
---
THE CHILDREN OF WILLIAM HENRY ADDISON Jnr. and FLORENCE ADDISON neé LLOYD
---
[ADDA] HALLOWES LLOYD ADDISON
b. 1890; educ. at Hilton College and King's College Hospital, London. MRCS, LRCP. On the outbreak of the Great War he was commissioned into the R.A.M.C. (Southern Rhodesia) and went to France in 1915. He survived the war and attained the rank of Captain. He never married.
---
[ADDB] LEWIS PARRY ADDISON
b. 15/9/1891 in Durban: Educ. Hilton College. During the Great War he served in the Rebellion. He played three first-class cricket matches for Natal during 1927/28. "With Murray, Smith & Berend, Smith St., Durban (Empangeni, Zululand)". He married:
[ADDB/1] RHODA MARSHALL
She died in 1936. Lewis died in Durban, 8/8/1969. Their children were:
[ADDBA] Pamela: educ. St. Anne's College and Cape Town University: m. 1949, Alan Gie (?): they have a son.
[ADDBB] David Leycester: b. 1927: Educ. Hilton College: served in the S.A. Navy during WW2.
[ADDBC] Peter Marshall: b. 1931: educ. Hilton College and Cape Town University
---
[ADDC] NOEL GOODRICKE ADDISON
b. 25/12/1892; educ. at Hilton College and New College, Oxford. On 4/4/1916 he was commissioned into King Edward's Horse, serving in Italy and France. He was promoted Lieutenant, mentioned in dispatches and awarded the M.C. On 10/11 April 1918 he was killed in action near Locon, in France. He was unmarried.
---
Phil Tomaselli, of Swindon, (e-mail: phil.tomaselli@btinternet.com) is preparing a book on the Battle of Locon. He writes:
"It is clear from the various descriptions of the battle that Lt. Addison was one of the bravest and most professional officers involved in what developed into a three-day rearguard action, holding back a dangerous German advance near Locon in French Flanders (during the last German Offensive of the Great War in Spring 1918). He tragically became seperated from his unit, King Edward's Horse, late in the battle, and they spent a great deal of time trying to trace him. In August 1918 (i.e. at the start of the great Allied Offensive which ended the War) they found his body; they were quite convinced of this, as were the War Office who issued a Death Certificate on that basis. However, he is commemorated on the Loos Memorial to the Missing, which suggests that either the body, or the paperwork, were subsequently lost."
Mr. Tomaselli is eager to locate any information on, or photographs of, participants in this battle.
---
THE CHILDREN OF RICHARD HALLOWES ADDISON Jnr. and FLORENCE LAVINIA ADDISON neé HIRST
---
[ADEA] JULIAN ADDISON
b. at Eshowe, Zululand, 18/11/1885: educ. at Hilton College. During the Great War he first served with the Natal Carbineers in South West Africa 1914-15, then joined the 2nd. South African Infantry in France. Commissioned 20/8/1916; Captain 17/1/1918. During the big German attack of early 1918 he was wounded and taken prisoner. After the war he became Magistrate and Chief Commissioner, Cis Kei, Cape Province. After retirement he worked with the Local Health Commission at Maritzburg. Res. (late 50s) 2 Calder House, Burgher St., Maritzburg.
He married, 8/4/1920, at Pretoria:
[ADEA/1] JENNY HENSCHELL
Daughter of George and Helen Henschell. She had been a Nurse before their marriage. Their children were:

[ADEAA] Patrick Julian Hallowes
b. 1921; now dec. [ADEAA/1] Margaret Elizabeth Wallace [ADEAB] Christelle b. 1924 [ADEAB/1] Charles MacMahon d. 1999 [ADEAC] Helen b. 1924 [ADEAC/1] Roy Clark (dec.) [ADEAD] Richard b. 1927; now dec. [ADEAD/1] Patricia ++++ Julian Addison died in 1958 and Jenny in 1965.
---
[ADEB] VIVIAN ADDISON
b. at Eshowe 28/8/1987; educ. Hilton College. He served with the Natal Carbineers druring the Native Rebellion 1906 -07, and also during the SW Africa Campaign, 1914-15; then transferred to the 2nd. S.A. Infantry Div. in France and was wounded at the Battle of the Somme. After the War he became a Magistrate in Maritzburg. He married, 28/8/1918:
[ADEB/1] WINIFRED ELLEN WELDIN
Their grandson Ross writes: "My father's mother was (a) paymaster to the British Troops in the First World War and worked for Cox's Military Bank in London. Rumour has it that she was the only woman that the misogynistic Lord Kitchener would open a door to. Possibly because she paid him his cheque at the end of the month. Vivian Addison met Winifred in the UK and got married after the First World War as indicated on the marriage certificate which I have in my possession. We have pictures of Winifred coming over with the Queen Mother to South Africa by boat."
Their children were:
[ADEBA]  Joan                                  b. 1920 (dec)
   [ADEBA/1] George Withinshaw
[ADEBB]  Michael                               b. 1922 (dec)
   [ADEBB/1] ++++
[ADEBC]  Brian                                 b. 1928 (dec)
   [ADEBC/1] ++++
[ADEBD] Christopher                            b. 1934
   [ADEBD/1] Faye Anne Oldfield
---
[ADEC] CICILY EDWARDS
b. 10/9/1889; educ. at St. Anne's College. She married:
[ADEC/1] FRANCIS HINTON EDWARDS
b. 3/10/1889. He was a Captain in the Indian Army; later they farmed at Tzaneen, Northern Transvaal. They had one child: [ADECA] Lilian, b. 1932 at Maritzburg. Married name Van Reenen; no more data.
---
[ADED] FREDERICK ADDISON
b. 9/12/1894 at Rorke's Drift; educ. at Hilton College. Known as "Eric": he was a cane planter at Senkwazi Beach, Newark, Darnall, Natal. During the Great War he served in the S.W. Africa campaign with the Natal Carbineers, then in 1915 went to France with the 2nd. S.A. Infantry Division. In 1916 he transferred to the Royal Field Artillery. He married, at Eshowe, 27/4/1920:
[ADED/1] VERA GARRARD
b. 23/2/1896 at Eshowe, d. of Jonathan Garrard of Eshowe, and his wife Alice Mary, d. of Edward Plowman of Ealing, London. She worked as a nurse before marriage. Their children were:

[ADEDA] John Richard                           b. 1922 (dec.)
   [ADEDA/1] June Rosemary Armstrong           b. 1926
[ADEDB]  Barbara                               b. 1924
   [ADEDB/1] Roy Burgess
[ADEDC]  Walter                                b. 1927
   [ADEDC/1] Diana Burroughs
---
[ADEE] LEAH FLORENCE STEIN
b. 28/7/1896 at Nqutu: educ. St. Anne's College. She married,. 15/6/1922 at Pietermaritzburg:
[ADEE/1] CHARLES JOHNSTONE STEIN
b. 4/2/1894 at Formby, Lancs., s. of Robert P. Stein of Hoylake, Cheshuire, and his wife Margaret Elizabeth, neé Johnstone; educ. at Birkenhead School. During the Great war he served throughout with the 2nd. S.A. Inf. Div. (Captain, 21/9/1917); during the World War with the Botha Regiment. Res. (late 50s) Findowrie Private Bag, Sezela, South Coast, Natal. Their children were:

[ADEEA] Margaret Addison
b. 1923 [ADEEA/1] Paul Alfred Everard Wilson b. 1916 [ADEEB] David b. 1932
---
THE CHILDREN OF ALFRED PERCEVAL FIELD and MARGARET JULIANA FIELD neé ADDISON
---
[ADGC] ALFRED HALLOWES ADDISON FIELD
b. 30/3/1884 at Pretoria. Educ at Michaelhouse (but left at 13). Served in the Boer War in the Mounted Section of the Railway Pioneer Regt., in Natal, Transvaal and Orange F.S. He then joined the Civil Service as a Clerk, eventually rising to be Senior Civil Magistrate at Johannesburg in 1944. He played hockey for the Harlequins in Pretoria, 1904-23, and regularly for Pretoria against Johannesburg. He married, 21/12/1912:
[ADGC/1] RUBY CADBY
b. 2/10/1889 at Cape Town, d. of Ernest Cadby of Cape Town, and his wife Eliza Silver, neé Darter. Res (late 50s) P.O. Box 36, 57 Scott St., Newcastle, Natal. Their children are:

 [ADGCA] Patricia Hallowes Addison
b. 1916 [ADGCA/1] Harry Carlton Lewis b. 1916 [ADGCB] Marguerite Ruby Addison b. 1917 [ADGCB/1] William Frederick van Heerden b. 1916
---
The Darter and Cadby families are being researched by Ron Lancaster, (ron.lancaster@btinternet.com) who writes: "I would be grateful for any more information about Eliza Silver Darter and Ernest Cadby of Cape Town . My wife's first cousin twice removed was Elizabeth Darter who we understood married Charles Cadby in South Africa - could this be Charles Ernest or Ernest Charles?. We have no dates for either of these, but Elizabeth's father was George Blackford Silver Darter (b. 19/9/1833 in Reading, d. 20/3/1894 in Rondebusch South Africa). George and his father (also George) owned a music business and were the first to import pianos into South Africa."
---
[ADGD] GWENDOLIN MILDRED ADDISON FIELD
b. 1/1/1888 at Pretoria. She never married and died in Durban, 1/6/1936
---
[ADGE] ELSIE EVELYN ADDISON FIELD
b. 12/11/1890 at Pretoria. Unmarried: last known address (late 50s) 2 Greylands, 400 Greenwood Rd., Durban
---
THE CHILDREN OF WALTER HARDING BOVELL ADDISON and his first wife ROSALIE BENONI ADDISON neé COLENBRANDER
---
[ADHA] CONSTANCE ADDISON
b. at Addington, educ. at St. Anne's College and became a nurse. Having been working overseas, after the deaths of her brothers she took passage for South Africa in the SS "Galway Castle" to be with her father. On the morning of the 12th. September 1918, two days out from Plymouth, the ship was torpedoed by U-82. Although her back was broken, she was in no immediate danger of sinking; but when the submarine surfaced and seem to be about to launch another torpedo, panic broke out and the passengers and crew rushed the lifeboats. Nurse Addison gave up her place in one of them to another passenger and was not seen again; altogether 143 people were lost. As it turned out the submarine did not continue the attack and the "Galway Castle" floated for another three days, by which time destroyers were at hand to take off the skeleton crew before she finally went down.
---
[ADHB] ERNEST COLENBRANDER ADDISON
b. at Addington; educ at Hilton College. He went to France with the 2nd. Regt. South African Infantry, and was killed in action 4/5/1918, aged 23. His name is enscribed on the Menin Gate, panel 15-16 and 16a.
---
[ADHC] ALPHONSE COLENBRANDER ADDISON
b. at Addington; educ at Hilton College. He went to France with the same regiment as his brother and was killed in action 12/10/1916, aged 20. His name in enscribed on the Thiepval Memorial, pier and face 4c.
---
[ADHD] ROSALIE BENONI PEGRAM (later BONHAM-CARTER)
b. at Addington. She married, firstly, in 1922:
[ADHD/1] FRANK HENDERSON PEGRAM
b. 25/2/1890, s. of Thomas Pegram of the Grange, Hoylake. Educ. Mostyn House, Parkgate and (1905) H.M.S. Britannia. Lt. RN 1/10/1912: Lt. Com. 1919: Commander 30/6/1926; Capt. 30/6/1932; Rear Admiral Jan 1941: Vice Admiral 31/3/1943.
During the Great War he first served in the Pre-Dreadnought Hibernia in the 8th. Battle Sqdrn. (the "Wavy Eight") of the Grand Fleet, before detachment to the Med. for the Gallipoli Campaign. In 1917 he went to HMS "Lion", then to the Monitor "General Crauford" as Exec. and Gunnery Officer. 1921-23 Supt. Anti-Gas training; 1924 Naval Staff College; Staff of the C in C Africa Station; Naval Intelligence Division. 1928-30, I/c British Naval Mission to Chile. 1937-39, Deputy Director, RN Staff College. During WW2 he commanded the cruiser "Glascow" 1939-40, including the Norway Campaign; 1940, Commodore commanding South American Division. 1942-43, Flag Officer commanding West Africa; 1943, Fourth Sea Lord. He died in the RN Hospital, Bristol, 8/3/1944.
His Honors included the DSO, the CB and a Norwegian Decoration.
Admiral and Mrs. Pegram had one child
[ADHDA] Daphne, b. 1925. She married Richard Holt: they have a son and a daughter.
Rosalie married secondly, in 1946:
[ADHD/2] ALGERNON LOTHIAN BONHAM-CARTER
b.1/1/1888, s. of Lothian George Bonham-Carter of Buriton, Petersfield, Hants, and his wife Emily Maud, d. of the Rev. John Maunoir Sumner, Rector of Buriton. Educ. Winchester and RMC Sandhurst. Commissioned into the King's Royal Rifle Corps, 1906. Captain 24/3/1915; Major 1918. During the Great War he served on the Staff in France and Belgium between Regimental Duty, and was Brigade Major from 9/10/1917. He was twice wounded, five times mentioned in Despatches and in 1917 awarded the D.S.O.He retired 1927 and became a Director of Brickwood & Co. In 1939 he was recalled to the Reserve of Officers, served in NW Europe and was again mentioned in Despatches; also, made an Officer of the Legion of Merit (U.S.A).
He had married in 1914, Myra Edith Margaret, d. of Major Charles Foyle D.L., J.P. of Kimpton Lodge, Andover. They had three daughters; they were divorced in 1936. Of this second marriage (of both parties) there was no issue.
---
THE CHILDREN OF WALTER HARDING BOVELL ADDISON and his second wife ALICE ADDISON neé COLENBRANDER
---
[ADHE] LAURA CLOTHIER, later BALLARD
She married, firstly:
[ADHE/1] JAMES RAYMONT CLOTHIER
b. 1906 in the U.K., s. of Thomas Dawson Clothier and Annie Clothier neé Dunn. They had one son:
[ADHEA] Walter, b. 1931 and educ. Hilton College.
This marriage ended (presumably) in divorce; James Clothier returned to Britain where he married again in 1936 of which a first child was born in 1937. He died in 1950.
Laura married, secondly:
[ADHE/2] S. BALLARD
They had a son:
[ADHEB] John, b. 1939.

The Clothier family is being researched by James Clothier's grand-daughter Mandy Moreton (neé Clothier): email mandyclothier@hotmail.com.
---
[ADHF] DAPHNE MAHON
b. 1911: educ. St. Mary's School, Kloof, and Natal University.
She married
[ADHF/1] BRIAN MAHON
Their children are Dawn (1936) Donogh (1938) Diana (1939 and Sally (1941)
---
Index
Addison/
Ballard/
Bonham-Carter/
Cleaver/
Clothier/
Edwards/
Field/
Lester/
Lundholm/
Mahon/
Pegram/
Robinson/
Stein/
---
ADDISON:
-[ADHC] Alphonse, 1896 - 1916.
-[ADAI] Brabazon, b. 1892.
-[ADHA] Constance, d. 1918.
-[ADAE] Dick, 1881 - 1941.
-[ADHB] Ernest, 1895 - 1918.
-[ADED] Frederick, b. 1894.
-[ADDA] Hallowes Lloyd, b. 1890.
-[ADAC] Harry, 1880 - 1918.
-[ADEA] Julian, 1885-1958.
-[ADDB] Lewis Parry, b. 1891.
-[ADDC] Noel Goodricke, 1892-1918.
-[ADAB] Patrick, b. 1880.
-[ADEB] Vivian, b. 1887.
BALLARD:
-[ADHE] Laura, previously CLOTHIER
BONHAM-CARTER:
see PEGRAM
CLEAVER:
-[ADAJ] Christelle, neé Addison, b. 1894
CLOTHIER:
see BALLARD
EDWARDS:
-[ADEC] Cecily, neé Addison, 1889-1954
FIELD:
-[ADGC] Alfred Hallowes Addison, b. 1884.
-[ADGE] Elsie Evelyn Addison, b. 1890.
-[ADGD] Gwendolyn Mildred Addison, 1888-1936.
:LESTER
-[ADAH] Gladys Friend, neé Addison, b. 1890
LUNDHOLM:
-[ADAF] Kathleen, neé Addison,b. 1886
:MAHON
-[ADHF] Daphne, neé Addison, b. 1911
PEGRAM:
-[ADHD] Rosalie Benoni, neé Addison, (later BONHAM-CARTER)
ROBINSON:
-[ADBC] Cyril Deason, 1873-1948.
-[ADBB] Leo George, 1872-1945.
-[ADBA] Mary Emily, b. 1871.
STEIN:
-[ADEE] Leah Florence, neé Addison, b. 1896


---
Combined Index
Compiled by G.K. Armstrong, 35 Cedars Road, London W4 3JP.

E-mail: gkarmstrong@ukhome.net
---
END OF ADDISON FAMILY PAGE 04


latest additions 01/04/2018