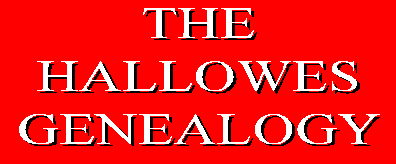 THE ADDISON FAMILY
---
Compiler's Note

The Addison Family, descended from John Hallowes' granddaughter Juliana ([AD]) and her husband W.H. Addison, is so very large that seperate files, of which this is the first, have been written to accomodate it. This file is saved as add.03.htm: for compatability with the rest of the Genealogy, titles add.01.htm and add.02.htm will not be used.
---
Third Generation of Descent from John and Martha Hallowes
---
THE CHILDREN OF WILLIAM HENRY ADDISON M.D. AND JULIANA ADDISON neé HALLOWES
---
[ADA] FRIEND ADDISON
b. 21/12/1848. He was a Sugar Planter and Miller, and established at Addington one of the first Sugar Mills in Natal; from 1894 he had a plantation at Stanger. He served at times in the Stanger Mounted Rifles, the Natal Border Regiment, and the Natal Mounted Rifles, of which he was Lt. Col 31/5/1888, and subsequently their first Colonel. He fought in the Zulu War of 1878-9, in the 2nd. Boer War 1899-1902, and other wars and rebellions. He died in Durban, 27/8/1924, and was buried at Herwen, New Guelderland, Natal.
He married, in Durban:
[ADA/1] ELIZA ANNE JACKSON
d. of Patrick Jackson, Magistrate, of Stanger. She died at Durban, 11/2/1941. Their children were:
[ADAA] Friend                                        1878 - 1881
[ADAB] Patrick                                       b. 1880
[ADAC] Harry                                         1881 - 1918
[ADAD] Jack                                          b. & d. 1883
[ADAE] Dick                                          1884 - 1941
[ADAF] Kathleen                                      1886 - 1973
   [ADAF/1] Torkel Lundholm                          1888 - 1959
[ADAG] Dering Edward                                 1888 - 1889
[ADAH] Gladys Friend                                 b. 1890
   [ADAH/1] William Alexander Lester                 b. 1879
[ADAI] Brabazon                                      b. 1892
   [ADAI/1] Elspeth Pennefather, neé Van de Plank
[ADAJ] Christelle                                    b. 1894
   [ADAJ/1] William Edmund Cleaver
---
[ADB] MARY EMILY ROBINSON
b. 14/4/1850 at Pietermaritzburg. In 1863 she was one of the "Bridesmaids of the Cake" which was made to celebrate the wedding of the Prince of Wales, presented to and cut by Lady Scott, wife of the Governor. She married, 14/7/1870, at St. Cyprian's, Durban:
[ADB/1] FREDERICK SYDNEY ROBINSON
b. in London, 23/10/1832, s. of George James Robinson of London, auctioneer, and his wife Harriet Sophia, neé Smith. He first entered the Naval Service of the East India Company as a Midshipman, leaving this to go to the Australian Goldfields. He was admitted as Pensioner to St. John's College, Cambridge, 15/10/1856; B.A. 1863; M.A. 1863. He then went to Leeds Training College and was ordained Deacon in 1859 and Priest in 1860 (Diocese of Ripon). He was Curate of Leeds Parish Church 1859-63; then, going out to South Africa, Incumbent of St. Andrew's, Maritzburg, 1865-69; Vicar of St, Cyprian's, Durban and Archdeacon of Durban 1869-74. He died at Claremount, Capetown, 4/3/1874.
Their children were:
[ADBA] Mary Emily                                 1871 - 1952
[ADBB] Leo George                                 1872 - 1945
   [ADBB/1] Mabel Lloyd                           d. 1901
   [ADBB/2] Josephine Maud Etta Hime              d. 1919
   [ADBB/3] Cecilia Florence Stacey, neé Heekes   1886 - 1956
[ADBC] Cyril Deason                               1873 - 1948
   [AHD] Agnes Williama Hallowes                  1872 - 1958
After the death of her husband, Mary Emily Robinson kept house for her brother Friend until he married. She then caused a great sensation by taking the post of Housekeeper at St. Mary's Diocesan School, Richmond, for five years; then Housekeeper at St. Anne's, Maritzburg, for one year, and later Matron at Hilton College. She then made a home for her brother Victor at Durban, then for her son Leo after the death of his first wife; finally she went to live in Bulawayo (20a Fife St.) where she died 1/3/1930.
---
[ADD] WILLIAM HENRY ADDISON Jnr.
b. 11/10/1852 at Pietermaritzburg; educ. at Hermansberg School, Greystown, and Hilton College. After taking part in the Diamond Rush of 1869 to Kimberley, he went to London to study at King's College Hospital, where he became House Surgeon to Lord Lister. LRCP 1879 (Edinburgh); MRCS 1879 (London). Returning to Natal in 1880 on the Edinburgh Castle, he first joined his father's practice, then in 1883 became District Surgeon at Umlazi, an appointment he held for 35 years. From the "Natal Witness", 15/11/1955:
"(he was) one of the most beloved personalities in the profession. As house surgeon to Lord Lister at King's College, in London, he wached the great man putting into practice his revolutionary theories on asepsis and brought back with him, first to Addington Hospital in Durban (where he took charge of all operations at a guinea a time!) and later to Grey's in Maritzburg the methods used by Lister.".
He was also Consulting Surgeon for Natal; and served with the Natal Volunteers. He died in 1939. His obituary hailed him as "a fine doctor, a fine friend and sportsman and a very splendid colleague"; and, recalling his forethright manner which had won him great respect, told how he had once thrashed a wife-beating drunk after suturing the wife's bruised lip and extracting some loose teeth. He married:
[ADD/1] FLORENCE LLOYD, eldest daughter of Captain Walter Lloyd of Durban; Mabel, his third daughter, married William's nephew Leo Robinson, qv. for details of the Lloyd family.
Their children were:
[ADDA] Hallowes Lloyd                              b. 1890
[ADDB] Lewis Parry                                 1891-1969
   [ADDB/1] Rhoda Marshall                         d. 1936
[ADDC] Noel Goodricke                              1892-1918
---
[ADE] RICHARD HALLOWES ADDISON
b.1857. He was one of the founding officers of the Stanger Mounted Rifles, and served with them during the Zulu War. In 1881 he became a Lieutenant in the Zululand Native Police; he was subsequently a Magistrate in Natal and Zululand, then Chief Commissioner in Natal. He was held in high honour by the Zulus, who gave him the name "Nouquai"; after he died at Maritzburg in 1921, his successor in office wrote to his widow, "A whole nation - the Native population of Natal - mourns with you." He married:
[ADE/1] FLORENCE LAVINIA HIRST
b. 1858 in Liverpool, d. of Ira Hirst and his wife Adeleide Octavia, neé Kinsman. This family emigrated to South Africa in 1864 and settled in Sydenham, Natal. Florence died at Maritzburg, 3/10/1932. Their children were:

[ADEA] Julian                                     1885 - 1958
   [ADEA/1] Jenny Henschell                       d. 1965
[ADEB] Vivian                                     b. 1887
   [ADEB/1] Winifred Ellen Weldin
[ADEC] Cicily                                     1889 - 1954
   [ADEC/1] Francis Hinton Edwards                1889 - 1951
[ADED] Frederick                                  b. 1894
   [ADED/1] Vera Garrard                          b. 1896
[ADEE] Leah Florence                              b. 1986
   [ADEE/1] Charles Johnstone Stein               b. 1894
---
A website covering the history of the Hirst and Kinsman families is now on line at sites.google.com/site/hirstkinsmanfamily/.
---
[ADF] CHARLES BRABAZON ADDISON
Sugar Planter in Zululand; farming in the Reit Valley in 1894. He served with the Natal Carbineers in the Zulu War, the (2nd) BoerWar, and the Native Rebellion of 1906-07. Major, 8/2/1893. He never married and died in Kenya aged c. 56.
---
[ADG] MARGARET JULIANA FIELD
b. 11/2/1854 at Durban; and died there, 17/9/1905. She married, 16/11/1918:
[ADG/1] ALFRED PERCIVAL FIELD
b. at Benson, 14/11/1848; his father was a brewer in Nottingham. Educ. Lancing; Patent Agent. Having served in the Boer War, after the death of his wife he returned to England and died at East Bridgford in 1926. Their children were:

[ADGA] Gladys Margaret                      b. & d. 1880
[ADGB] Percival Addison                     b. & d. 1883
[ADGC] Alfred Hallowes Addison              b. 1884
   [ADGC/1] Ruby Cadby                      b. 1889
[ADGD] Gwendolin Mildred Addison            1890-1936
[ADGE]  Elsie Evelyn Addison                b. 1890
---
[ADH] WALTER HARDING BOVELL ADDISON
b. c. 1859 at Kloof, Natal. In 1894 he was Sugar Planter at Stanger. He served with the Natal Volunteers, and died in 1931. His first wife was:
[ADH/1] ROSALIE BENONI COLENBRANDER
? d. of John Arnold Colenbrander. Their children were:

[ADHA] Constance
k. 1918 [ADHB] Ernest 1895 - 1918 [ADHC] Alphonse 1896 - 1916 [ADHD] Rosalie Benoni [ADHD/1] Frank Henderson Pegram 1890-1944 [ADHD/2] Algernon Lothian Bonham-Carter b. 1888 After the death of his first wife, Walter H.B. Addison married her (?) sister:
[ADH/2] ALICE COLENBRANDER
Their children were:

[ADHE] Laura
[ADHE/1] James Raymont Clothier 1906 - 1950 [ADHE/2] S. Ballard [ADHF] Daphne [ADHF/1] Brian Mahon
---
[ADI] GRACE HARRISON
b. 9/11/1861 at Howick, Natal; died 30/6/1945 in Durban. She married:
[ADI/1] SYDNEY NEVILL HARRISON
b. at Stourport 24/5/1865, s. of Charles Harrison M.P. of Stourport and his wife Elizabeth Augusta, d. of Samuel Kempson of Summerhill, Birmingham. Educ. Rugby (XV and XI); admitted as Pens. Trinity College, Cambridge, 23/5/1884. B.A. 1887; MB, B.Ch 1891. Vice-President of the Greyville Cricket Club. In 1920 he joined the Union Castle Line as a Surgeon. He died at Richmond, Surrey, 3/5/1934. Sydney and Grace Harrison had no children.
---
[ADJ] VICTOR ADDISON
b, c. 1864. Educ. at Bishop's College, Maritzburg. In 1894 he was a Civil Servant, res. Mona Place, Durban. He never married and died in Durban in 1897.
---
[ADK] JULIET ADDISON
b. 15/3/1868. She never married and lived with her sister Grace in Durban, where she died 25/6/1948.
---
[ADL] CONSTANCE SPONG MALE
b. 15/3/1867. She was one of the heroic nurses who ministered to the besieged garrison of Ladysmith during the (2nd) Boer War. After the end of the siege she was awarded the Royal Red Cross, and the Royal Natal Carbineers, in which so many of her relatives served, presented her with a silver belt. She died 2/7/1943 at Goedgegum in Swaziland.
She married, at Estcourt in 1907:
[ADL/1] PERCY MALE
b.c.1874. During the Rebellion of 1907-07 he served with Royston's Horse, and in the Great War with the Cameron Highlanders (Lieutenant.) He was severely wounded and gassed at the Battle of Loos in 1915. Percy and Constance Male had no children.
---
[ADM] FRANCIS HALLOWES ADDISON
b. at Durban c. 1869. In 1894 he was a planter at Stanger; he served in the Southern Rhodesia Mounted Police, and in "various wars" (LAW). He died at Isipingo aged 56, having married:
[ADM/1] DULCIE HOOK
Their children were:
[ADMA] Pamela: died in infancy.
[ADMB] Dorothy: m. John Frederick Rutherford, b. in England in 1904, went to S. Rhodesia in 1926 and became a tobacco farmer at Igava, Marendallas, S.R.: they had children
[ADMC] Betty: she m. "Cmdr. Bowstead, now of Salibury, S.R.", probably Thomas Christopher Bowstead, who was promoted Lt. Cmdr. 15/6/1929.
---
Index
Addison/
Field/
Harrison/
Male/
Robinson/
---
ADDISON:
-[ADF] Charles Brabazon
-[ADM] Francis Hallowes
-[ADA] Friend, 1848-1924
-[ADK] Juliet, 1865-1948
-[ADE] Richard Hallowes, 1857-1932
-[ADJ] Victor, d. 1897
-[ADH] Walter Harding Bovell, d. 1931
-[ADD] William Henry, 1852-1936
FIELD
-[ADG] Margaret Juliana, neé Addison, 1854-1905
HARRISON
-[ADI] Grace, neé Addison, 1861-1945
MALE
-[ADL] Constance Spong, neé Addison, 1867-1943
ROBINSON
-[ADB] Mary Emily, neé Addison, 1850-1930

---
Compiled by G.K. Armstrong, 35 Cedars Road, London W4 3JP.

E-mail: gkarmstrong@ukhome.net
---
END OF ADDISON FAMILY PAGE 03


latest additions 07/10/2011