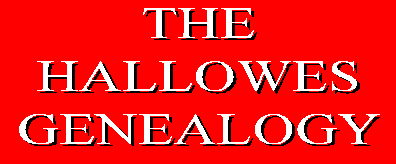 ---
From the Autumn 2005 edition of the Queens Own Buffs Journal (no. 11)
COLONEL H. B. H. (BLICK) WARING OBE.
General Sir Geoffrey Hewlett KBE, MC writes:

As a great many of you here know; The Royal West Kent Regt, or The Queen's Own as we like to be known, has not technically existed for the past 45 years thanks to three separate amalgamations with others from the South East of England. That it still does exist in the hearts and minds of so many, and that is so well demonstrated by the large turnout of Queen's Own today, is almost totally because of Blick.
The son of a regular Queen's Own officer, Blick left Marlborough in 1937 and Sandhurst in July 1939 to join the Queen's Own as a regular, a few months before the outbreak of war. Within a very short time he was chosen to be the Adjutant, the principle staff officer to five different units in Kent, Egypt and Italy, emphasising his ability, at a very early age to plan, think ahead, administer and , above all, to pay great attention to detail, for he was a perfectionist.
Later on, and just after the war, he was to become a Company Commander and 2nd in Command of the 1st Battalion in Italy, Greece and Egypt, even commanding the Battalion for 2 months in 1947 at the age of 27. He came home to attend Staff College and then to be Brigade Major of the Kent & Sussex TA Brigade based in Tunbridge Wells. Whilst there, he very wisely married Myra, over 53 years ago. They almost at once set off for Malaya for Blick to spend three years as a Company Commander chasing terrorists and to be Military Assistant to the CINC in Singapore. Among others he had Richard Neve and I as young Platoon Commanders. He was wounded in a Kuala Lumpur Police Station by a Malay police constable running amok and firing in all directions with Blick and a Police Lieutenant each trying to get out through a swing door first in a rather undignified manner. A bullet wound in the calf and Myra's pregnancy with Richard led them to be know as 'Dot' and 'Carry One' as they hopped round the Cameron Highlands on Blick's convalescence. His time as 'C' Company Commander was perhaps best known for his Company soldiers taking on and beating up the SAS in a well known bar in Kuala Lumpur after a three week jungle operation. Blick had wisely and typically warned the Military Police that it could happen and helpfully all 'C' Company soldiers were delivered back to barracks without charges.
From Singapore he, Myra and young Richard, came back for a very happy 2 years commanding the Regimental Depot at Maidstone, where he'd been born, and producing Sarah who was then shortly to be joined by Michael, born in Cyprus where once again Blick, as a Company Commander, was chasing terrorists- EOKA this time. Two tours at the Ministry of Defence, either side of Command of the newly formed amalgamated 1st Bn.. The Queen's Own Buffs as only their second CO, took him to Folkestone, Colchester and British Guyana. His tour included an immaculate Trooping of the Colour at Folkestone 40 years ago planned and executed by Blick to perfection. As a Commanding Officer, Blick played a huge part in blending the two Kent regiments together and ensuring that his soldiers got everything possible that was their due. He was immensely loyal, both up and down, totally straight and a man of great honour.
As a full Colonel he again went terrorist chasing in South Arabia before a fascinating 3 years in Australia as Military Assistant to the British High Commissioner and finally he led the Personnel Branch at SHAPE near Brussels as part of NATO.
He had been appointed MBE in Cyprus, OBE after command and was three times Mentioned in Despatches in Greece, Malaya and Aden. He and Myra had lived in over 20 houses in 22 years of Army married life.
On returning to Kent, here to Headcorn, Blick at once took on, for 10 years, the job of County Emergency Planning Officer at Maidstone which he did with much more vigour than National or County Authorities gave it. Only last week in a tent at the Cricket Week at Canterbury, a distinguished old leader of Kent County Council said to me that Bilck was quite outstanding and an example to everyone. But above all from 1974, for over 30 years, he has been the totally 'hands on', dedicated, spirit and soul of the Queen's Own Regimental Museum at Maidstone which has been his particular baby and I doubt that it would exist today without the time he gave it and his inspiring leadership.
The Regimental Association, The Officer's Club and indeed The Queen's Own Buffs Regimental Association have all been succoured and driven by his will power. Throughout his service, and that lasted from 1939 to last month, he gave everything he knew to the Regiment he was born into, served and loved. Together with Myra they were generous, welcoming and kind hosts. In spite of his sometimes detailed fussyness that could almost drive you mad? he was nearly always right and he had an impish sense of humour and an ability to sink a pint of Kentish beer in a very few seconds. He had a deep love of mankind, especially if they happened to be Queen's Own (or even Buffs). A loving and very loved husband, proud father and grandfather he will be quite incredibly missed throughout the County he served so well.
QUO FAS ET GLORIA DUCUNT
INVICTA
---
A copy of this obituary in .rtf format which includes a photograph of Colonel Waring is available as an e-mail attachment from the Compiler
---
click here to return to the main file, or on the "BACK" button above.
---
added to database; 15/2/2006