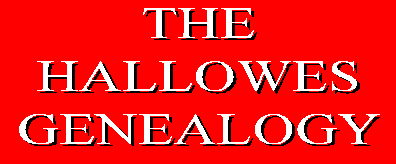 ETHEL LOUISA HARGREAVES
née MONSARRAT

1876-1968
by Cecil Hargreaves
---
Extracts from a Memoir of Ethel Louisa Hargreaves née Monsarrat which I jotted down mainly in 1975, for our sons who never knew her; plus a few later additions.
---
She was born in Kendal on June 14th 1876, youngest child of Henry Monsarrat and Eleanor Monsarrat. The name was sometimes spelt "Montserrat" like the place in Spain, by various members of the family, but not by most. She spent a good many years as a girl and a young woman in Eastbourne where she was sent for her health and her schooling at one point. She was at St. Winifred's School, and was invited to stay on as a teacher when her time as a pupil ended. After her father died in 1901 she lived in Birkenhead with her mother, but about 10 years of her life before getting married were spent in teaching in one way or another. She married my father in 1911, and they lived in Neston, 8 miles outside Birkenhead on the Dee estuary, all their married life, until my father died in 1946. She was in Teddington in Middlesex after that for 10 years and then in Sherborne in Dorset. Joyce lived with her, and later on looked after her, during these years. Katherine and Edmund also looked after her, and the moves to Teddington and Sherborne were of course for the purpose of being near them. She died on March 23rd 1968, at Bridport in Dorset where she had had to be, in hospital, for some months before her death. She was 91 when she died. Her brother Keith, the Liverpool surgeon, philosopher, mathematician and author (and father of Nicholas Monsarrat the author of "The Cruel Sea" and other books) was 96 when he died.
---
click here to return to the main file, or on the "BACK" button above.