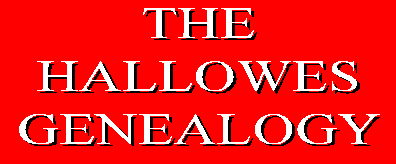 PART EIGHT:
THE SEVENTH GENERATION OF DESCENT
---
This is the eighth, and at present the last page of this Genealogical Collection. The Index for this page is at the end. Click here for direct links to other pages.
---
Part Eight is entirely made up of contributions from family members who have been in contact with the compiler, either directly or by e-mail; and public records.
---
THE CHILDREN OF EDWARD GUY LUTLEY SCLATER AND ELIZABETH ELEANOR DE COURCY SCLATER née IRELAND
---
[AACAAAA] ALICE ELEANOR PIGOTT ROBLIN
b. 22/10/1965. She married:
[AACAAAA/1] DAVID ROBLIN
They are now living at Stable Cottage, Chilworth Hill, Chilworth, Guildford, Surrey. Their two children are:
[AACAAAAA] Oliver
[AACAAAAB] Jemima
---
[AACAAAB] RUPERT EDWARD LUTLEY PIGOTT SCLATER
born 9th December 1967, educated at Uppingham and married to Elizabeth on 17th April 1997. . Address: The Manor House, Abington Pigotts, Nr Royston, Herts, SG8 0SH. Their two children are:
[AACAAABA] Montague
[AACAAABB] Charlotte
---
[AACAAAC] CHARLES SCLATER
born 8th November 1970, educated at Uppingham. Address: c/o Abington Pigotts Hall, Nr Royston, Herts, SG8 0SH. He is recently married: with one child:
[AACAAACA] Iona, b.late 2003.
---
THE CHILDREN OF CHRISTOPHER JOHN LUTLEY SCLATER AND ANGELA ROSALIND SCLATER née COLE
---
[AACAABA] MADELEINE FIONA SCLATER
born 27th December 1969 in Durban and married to Niall Lutley Sclater (her first cousin, see below) on 4th July 1998 in Durban. They have two daughters:
[AACAABAA] Josephine Carmen, born 16th June 1999 in Alexandria, Scotland.
[AACAABAB] Claudia, born late 2002.
---
[AACAABB] DOMINIQUE JULIA LESSING
born 21st November 1972 in Johannesburg. She recently married, in South Africa:
[AACAABB/1] PAUL LESSING
Their first child (AACAABBA) is expected in early 2004..
---
[AACAABC] NATALIE CAROLINE SCLATER
born 18th July 1980 in Durban.
---
THE CHILDREN OF NIGEL WILLIAM LUTLEY SCLATER AND JENNIFER ALEXA SCLATER née CRABBIE
---
[AACAACA] NIALL LUTLEY SCLATER
born 9th August 1966 in Munster, West Germany . He is at Strathclyde University, based in the Centre for Educational Systems: website www.sclater.com and married to Madeleine Fiona Sclater (his first cousin, see above).
---
[AACAACB] MARY CHARLOTTE CAMERON
born 19th March 1969 in Edinburgh and married to Peter John Cameron of New South Wales, Australia. They have one child ([AACAACAB]) born in late 2002.
---
THE ONLY CHILD OF JOHN HUBBERSTEY AND ANNE MARY HUBBERSTEY, née SCLATER (later SEYMOUR)
---
[AACAAEA] DUNCAN JOHN HUBBERSTEY
b. 28/10/74 in Frimley Park Hospital. He married, 18th. October 1999:
[AACAAEA/1] ELIZABETH HART MULLOCK
b. 19/10/60 in Macon, Georgia, d. of Phillip Mullock and Elizabeth Mullock (née Hart), now of Pittsburgh, PA. They have two children:
[AACAAEAA] Rowan John Philip, born 18th. May 2000 in Harlow.
[AACAAEAB] Elizabeth Anne Mullock, born on 9th April 2002 at Whipps Cross Hospital.
For family pictures including some of their cousins, visit www.hubberstey.com. The family now live in Loughton, Essex
---
THE CHILDREN OF WILLIAM JOHN CASTLE AND FRANCES AUSTEN CASTLE née HEALEY
---
[ADBBDCA] WILLIAM PETER AUSTIN CASTLE
b. 1/10/1967 at Sinoia in S. Rhodesia (Zimbabwe). Educ. Hilton College (1978). He married:
[ADBBDCA/1] THEOLA BARCLAY
They are now living in Lusaka. Their children are:
[ADBBDCAA] Ariana
[ADBBDCAB] Oenone
---
[ADBBDCB] JACQUELINE HELEN CASTLE
b. 16/11/1968 at Sinoia in S. Rhodesia (Zimbabwe). Educ. St. Anne's.(1978).
---
THE CHILDREN OF RICHARD LEO ROBINSON AND SHARON MAMIE ROBINSON née HENDERSON
---
[ADBBEAA] SHEILA MAMIE PENNEY
b. 10/5/1979 at Durban. She married:
[ADBBEAA/1] ANTHONY LINDSAY PENNEY. They have one child:
[ADBBEAAA] Lilly Mamie, b. 23/8/2004
---
[ADBBEAB] BRENDA OLIVE FORD
b. 23/2/1981 at Nelspruit. She married:
[ADBBEAB/1] CHRISTIAN ROBERT GEORGE FORD.
Brenda is now Development Supervisor/Infrastructure Acquisition (West) for the City Council of Townsville, Queensland.
---
Both these families are living in Queensland.
---
THE ELDEST CHILD OF NIGEL LOWE AND LEONIE ANN LOWE née ROBINSON
---
[ADBBEBA] CLARE MARY CLARKSON
b. 12/7/1981. She married:
[ADBBEBA/1] ANDREW CLARKSON. They have one child:
[ADBBEBAA] Leo Keith, b. 2008
This family lives in Zambia. Details of Clare's siblings Ian and Karen will be added later.
---
THE CHILDREN OF GUY NICOL HALLOWES ROBINSON AND LINDSAY ROBINSON née RHODES
---
[ADBCGAA] GAVIN ANDREW ROBINSON
b. 13/9/1975 at Port Shepstone. He married, 12/05/2004:
[ADBCGAA/1] LEE ANNE NORTON
They have one child:
[ADBCGAAA] Cody Guy, b. 1/12/2009
Gavin is in business in Lusaka.
---
[ADBCGAB] IAN GRAHAM ROBINSON
b. 18/9/1978 at Port Shepstone. He married, 17/1/2009:
[ADBCGAB/1] LESLIE BUFFINGTON from the USA.
---
THE CHILDREN OF GRAHAM BAINE HALLOWES ROBINSON AND SUE ROBINSON née LENTON
---
[ADBCGBA] DEBBIE JANE DESCROIZILLE
b. 4/11/1978 at Kokstad. She married:
[ADBCGBA/1] ANDREW DESCROIZILLE
---
[ADBCGBB] KATE MICHELLE HOLMES
b. 17/11/1980 at Kokstad. She married:
[ADBCGBB/1] TROY HOLMES
---
THE CHILDREN OF GARY ARTHUR HALLOWES and SHIRLEY HALLOWES née PETERSEN
---
[AHBABAA] RUSSELL GARY HALLOWES
b. 12/9/1969. He married, in 2013:
[AHBABAA/1] CINDY McQUILL
Cindy has two daughters from her previous marriage, Allicia (b. 11/1/1994) and Shaneen (b. 15/1/1996).
---
[AHBABAB] TRICIA ANN FIOR
b. 21/10/1971. She married:
[AHBABAB/1] TODD FIOR
b. 5/5/1968.
---
THE CHILDREN OF HARRY FREDERIC LIVELY and LINDA IRENE LIVELY née HALLOWES
---
[AHBABBA] KURTIS ARTHUR LIVELY
b. 22/4/1968. He married:
[AHBABBA/1] LORI BLANCHARD
b.28/8/1965. Their children are:
[AHBABBAA] Alexie Sierra, b. 6/3/1998
[AHBABBAB] Dayne Arthur, b. 14/07/2000.
---
[AHBABBB] ALLEN MITCHEL LIVELY
b.21/10/1971. He married:
[AHBABBB/1] PATRICIA WILSHEWN
Their children are:
[AHBABBBA] Robyn Sherton, b. 29/8/1998
[AHBABBBB] Martyna Marie, b. 20/6/2001.
[AHBABBC] ALISON IRENE HILL, later ISBELLE
b.5/8/1974. She married, firstly:
[AHBABBC/1] SHAYNE HILL
Their children are:
[AHBABBCA] Shayne Danyne, b. 28/10/1994
[AHBABBCB] Alayna Irene, b. 9/3/1996.
Alison and Shayne were divorced, and Alison married, secondly:
[AHBABBC/2] MARVIN ISBELLE
They have one child:
[AHBABBCC] Keifer Harry, b. 24/11/2006.
---
THE CHILDREN OF TERENCE KERCHER and HAZEL JANETTE KERCHER née HALLOWES
---
[AHBABCA] CHRISTINA LEE MULLIN
b. 6/5/1975. She married:
[AHBABCA/1] MALCOLM MULLIN
b.14/7/1975. Their children are:
[AHBABCAA] Teah Maia, b. 20/4/1998
[AHBABCAB] Declan William, b. 22/2/2002.
---
[AHBABCB] CARMEN MARIE ROBINSON
b.28/12/1977. She married:
[AHBABCB/1] JASON ROBINSON
b. 29/6/1978. Their children are:
[AHBABCBA] Fletcher Albert, b. 12/7/2007
[AHBABCBB] Irsis Maye, b. 12/12/2008.
[AHBABCBC] Jane Irene, b. 13/2/2012
---
[AHBABCC] BRADLEY ALAN KERCHER
b.5/10/1980. Unmarried.
---
THE CHILDREN OF VERNON DALE STOCKING AND DONNA MAE HALLOWES

[AHBABDA] JASON DUANE STOCKING
b. 21/3/1973 (adopted). He married:
[AHBABDA/1] CHARLOTTE BASINETT
They had one child:
[AHBABDAA] Katelyn Maureen, b. 31/10/1995
Jason and Charlotte are now seperated.
---
[AHBABDB] DAWN MICHELLE ZAROWNY
b. 6/2/1975 (adopted). She married:
[AHBABDB/1] SHANE ZAROWNY
b. 12/10/1973. Their children were:
[AHBABDBA] Terence Shane, b. 15/12/1989
[AHBABDBB] Ashtyn Dawn, b. 5/9/1995
Dawn died 2/6/2009.
---
[AHBABDC] CARRIE IRENE McELROY
b. 18/12/1979. She married:
[AHBABDC/1] JASON PATRICK McELROY
b. 20/3/1980. Their children are:
[AHBABDCA] Ewan Patrick, b. 30/6/2010
[AHBABDCB] Bryn Dawn, b. 18/11/2011
---
THE CHILDREN OF BLAKE ALLEN AND CHANIA ALLEN née SMITH
---
[AHCEBDA] BRANDON EDWARD MARK ALLEN
b. 7/08/1985. He now lives in Montreal working in Commercial Real Estate for the major international firm DTZ.
---
[AHCEBDB] MITKYLA GRACE ALLEN
b. 3/05/1987. She lives in Oakville Ca., is a makeup artist and has entered an apprenticeship in hairdressing.
---
THE CHILDREN OF LESLIE WARREN BERRY AND ANGELA RUBY BERRY née HALLOWES
---
[AHEBAAA] JEREMY WARREN BERRY
&nbspb. 11/6/1973 at Auckland. Educ.: Glendowie Primary School ; Swanson Primary School ; Russell Primary School ; Kawakawa Primary School ; Maromaku Intermediate School ; Bay of Islands College.
&nbspJeremy spent the first part of his living in Auckland, then moved to the Far North at age 7 with his parents and siblings. In the Far North the family moved around quite a bit. After leaving school Jeremy took an apprenticeship as a Jockey. Due to an injury he change vocation and worked in various fields, which include truck driving, general contracting and plastering. Jeremy has since moved back to the equine industry and is currently working at a stables as a track rider. He now lives at 5 Pahi Place, West Harbour, Auckland .
&nbspWhile partnered with Juliet Yolland, they had a child:
[AHEBAAAA] Danielle Tari , b. 30/10/1995
&nbspHe later married:
[AHEBAAA/1] HEIDI LOUISE STEPHENS
&nbspThis marriage has now ended, and Jeremy has remarried.
---
THE CHILDREN OF CHRISTOPHER PETER HALLOWES AND MARJA HALLOWES née VAN ESSEN.
---
[AHEBABA] JACINTA HALLOWES
&nbsp b: 29/11/1988 at the National Women's Hospital, Auckland, New Zealand. Educ.: Birkdale Playcentre; Kauri Park Kindergarten; Verrans Road Primary School; Huntertown Elementary School (Versailles, Kentucky, USA) for 1 year, 1996; Campbells Bay School Murrays Bay Intermediate School; Westlake Girls High School.(all in Auckland)
Jacinta was born in Auckland, and between the age of one and two lived in Hong Kong with her parents, while her father worked for Hong Kong Telecom. They lived on the 23rd floor of an apartment, and life was very different to New Zealand. They returned to Birkdale in Auckland, where she attended the local Playcentre and Kindergarten. On the day she turned 5, her mother went into labour with Monique, her sister, who was actually born the next day, fortunately giving them different birthdays. When Jacinta was 6 years old, the family moved to Versailles, Kentucky, in the USA, for one year. Jacinta was a novelty with her New Zealand accent at Huntertown Elementary, but she soon blended in by adopting the local accent. On her return to Castor Bay, Auckland, they found her American accent interesting, but it wore off quickly. Graduating from Campbells Bay School with a "Vocal Enthusiasm" Award, among other achievements, she moved on to Intermediate School (Middle School), where she played Netball, learnt Dance Sport, and participated in many other activities and experiences. In 2002 she started at Westlake Girls High School.
Jacinta has a lovely singing voice, and loves animals, swimming, cooking, art and playing Netball. She is now studying for a certificate in applied sports in aprivate tertiary facility..
---
[AHEBABB] MONIQUE HALLOWES
b: 30/11/1993 at North Shore Hospital, Auckland, New Zealand. Educ. Milford Kindergarten; Campbells Bay Primary School. and Murray's Bay Intermediate School, all in Auckland.
Monique was born in Auckland, and between the age of one and two lived with her family in Versailles, Kentucky, USA. They returned to Castor Bay, Auckland, where she attended Milford Kindergarten until starting at Campbells Bay School across the road from her home in Aberdeen Road.
Monique is creative and artistic, and a conscientious student. She enjoys learning Ballet, piano, the flute and swimming, as well as practicing gymnastics.
Both sisters are living at: 76 Aberdeen Road, Castor Bay, Auckland,New Zealand
---
THE CHILDREN OF DIANA MAXINE DRAGLAND, later BOUDETTE, née HALLOWES.
---
Prior to her first marriage:

[AHEBACA] LISA CHERRIE CROOK née HALLOWES.
b. 19/5/1977 at National Women's Hospital, Auckland. She was educated in St Heliers before moving to Australia with her family, where she went to Riverston High School, Sydney. Lisa is employed in the beauty care industry where she has trained in aroma therapy, massage and beauty therapy.
She married, 26/08/2001:
[AHEBACA/1] SHANE CROOK.
They are currently living on the Gold Coast, Queensland.


---
By her marriage to John Goodall Dragland:

[AHEBACB] JOHN PETER DRAGLAND
b. 15/11/1978, at Middlemore Hospital, Auckland. He was educated in St Heliers before moving to Australia with the family. There he went to Riverston School and Kellyville, Sydney then Bundaburg High School, Queensland. John Peter enjoyed playing Rugby League and is currently working as a landscaper on the Gold Coast, Queensland, Australia.
---
[AHEBACC] KAREENA LEE DRAGLAND
b. 6/3/1983 in National Women's Hospital, Auckland. She began her education at Kellyville School in Sydney, NSW, and later went to Bargara School, Bundaburg, Queensland. She is currently working in child care and lives on the Gold Coast, Queensland.
---
THE CHILDREN OF NIGEL RUPERT HALLOWES and JUANITHA HALLOWES née SENEKAL
---
(part)
---
[AHEEBAA] LARI-CHANEL HALLOWES
b. 16/5/1994. She writes, 12/07/2012:
"I'll be completing my schooling this year as Matric exams are right around the corner, and I've been accepted to study towards a Bachelor of Journalism at Rhodes University in Grahamstown in the Eastern Cape next year."
---
(Details of her siblings will be entered when more data has come in.)

.
---
THE CHILDREN OF OF PETER JAMES HIRD and MELANIE JUDITH HIRD, née O'SHEA
---
[HBBCBAA] THERESE PATRICIA HIRD
b. 11/8/1999. Here's Therese's page in the family
photograph album;
---
[HBBCBAB] JAMES PATRICK HIRD
b. 3/7/2001. - and here's some more of James.
---
[HBBCBAC] CHARLES PETER HIRD
B. 7/7/2004
---
[HBBCBAD] WILLIAM STEPHEN HIRD
B. 19/9/2006
---
THE CHILDREN OF ALAN KEITH ANDREW HALLOWES AND SUSAN HALLOWES née BOOTH.
---
[HHCCABA] REBECCA KATE HALLOWES
b. 19/6/1988 at Ashford Hospital, Mddx. She passed all her GCSE's C or above at Millais Schoolb in Horsham and left Collyers College (also in Horsham) with two AS levels and three A levels. At Brighton University she achieved a Degree in Business Studies and IT and is now (2014) working as a Project Manager for SAS, a Company that designs and installs Wireless networks in Retail & Hotels chains around the globe. She is temporarily living with her father in Southwater, Horsham.
---
[HHCCABB] ABIGAIL DIANA HALLOWES
b. 5/10/1990 at Ashford Hospital, Mddx. She also took her GCSE's at Millais School and her A/AS levels at Collyers College; she then achieved a Masters Degree in Chemistry from Durham University and is now working full time at the Royal Society of Chemistry as a Publishing Editor, and living in Cambridge.
---
Index.
Allen/
Berry/
Cameron/
Castle/
Clarkson/
Crook/
Dragland/
Fior/
Ford/
Hallowes/
Hill/
Hird/
Hubberstey/
Isbelle/
Kercher/
Lessing/
Lively/
McElroy/
Mullin/
Penney/
Eobinson/
Roblin/
Sclater/
Zarowny/
---
ALLEN
-[AHCEBDA] Brandon Edward Mark, b. 7/8/1985
-[AHCEBDB] Mitkyla Grace, b. 3/5/1987
BERRY
-[AHEBAAA] Jeremy Warren, b. 11/6/1973
CAMERON
-[AACAACB] Mary Charlotte, née Sclater, b. 19/3/1969
CLARKSON:
-[ADBBEBA] Clare Mary, neé Lowe, b. 1981
CASTLE
-[ADBBDCB] Jacqueline Helen, b. 1968
-[ADBBDCA] William Peter Austin, b. 1967
CROOK
-[AHEBACA] Lisa Cherrie, née Hallowes, b. 19/5/1977
DRAGLAND
-[AHEBACB] John Peter, 15/11/1978
-[AHEBACC] Kareena Lee, b. 6/3/1983
FIOR:
-[AHBABAB] Tricia Ann, née Hallowes, b. 21/10/1971
FORD:
-[ADBBEAB] Brenda Olive, neé Robinson, b. 1981
HALLOWES
-[HHCCABB] Abigail Diana, b. 5/10/1990
-[AHEBABA] Jacinta, b. 29/11/1988
-[AHEEBAA] Lari-Chanel, b. 16/5/1994
-[AHEBABB] Monique, b. 30/11/1993
-[HHCCABA] Rebecca Kate, b. 19/6/1998
-[AHBABAA] Russell Gary, b. b. 12/9/1969
HILL
-[AHBABBC] Allison Irene, née Hallowes, later ISBELLE, b. 5/8/1974
HIRD
-[HBBCBAC] Charles Peter, b. 7/7/2004
-[HBBCBAB] James Patrick, b. 3/7/2001
-[HBBCBAA] Therese Patricia, b.11/8/1999
-[HBBCBAD] William Stephen, b.19/9/2006
HUBBERSTEY
-[AACAAEA] Duncan John, b. 28/10/1974
ISBELLE: see HILL
KERCHER
-[AHBABCC] Bradley Alan, b. 1980
LESSING
-[AACAABB] Dominique Julia, née Sclater, b. 21/11/1972
LIVELY
-[AHBABBB] Allen Mitchel, b. 12/6/1970
-[AHBABBA] Kurtis Arthur, b. 22/4/1968
McELROY
-[AHBABDC] Carrie Irene, née Stocking, b. 8/12/1979
MULLIN
-[AHBABCA] Christina Lee, neé Kercher, b. 1975
PENNEY:
-[ADBBEAA] Sheila Mamie, neé Robinson, b. 1979
ROBINSON
-[AHBABCB] Carmen Marie, neé Kercher, b. 1977
ROBLIN
-[AACAAAA] Alice Eleanor Pigott, née Sclater, b. 22/10/1965
SCLATER
-[AACAAAC] Charles, b. 8/11/1970
-[AACAABA] Madeleine Fiona, b. 27/12/1969
-[AACAABC] Natalie Caroline, b. 18/7/1980
-[AACAACA] Niall Lutley, b. 9/8/1966
-[AACAAAB] Rupert Edward Lutley Pigott, b. 9/12/1967
ZAROWNY
-[AHBABDB] Dawn Michelle, née Stocking, 1975 - 2009
---

This is the eighth page of this Genealogical Collection. Other pages available are:
1) The Progenitors: John and Louisa Martha Hallowes
2) The First Generation of Descent
3) The Second Generation of Descent
4) The Third Generation of Descent
5) The Fourth Generation of Descent
6) The Fifth Generation of Descent
7) The Sixth Generation of Descent
Compiler's Introduction
Combined Index

---
Compiled by G.K. Armstrong, 35 Cedars Road, London W4 3JP.

E-mail: gkarmstrong@ukhome.net
---
END OF PAGE EIGHT


latest additions 09/11/2014