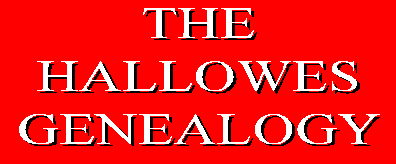 PART SIX:
THE FIFTH GENERATION OF DESCENT
---
This is the sixth page of this Genealogical Collection. The Index for this page is at the end. Click here for direct links to other pages.
---
THE CHILDREN OF BENEDICT PHILIP GERALD HUNT AND GWENDOLYN MAUD HUNT née HALLOWES
---
[AAABA] MARY PRISCILLA ISABEL HUNT
b. 23/10/1920 at Cruckton, Shropshire. Educ. at home. During WW2 she served at the V.A.D. at R.N. Hospital Haslar; R.N.S.Q. Great Yarmouth, and R.N. Hospitals Chatham and Portland.
---
[AAABB] CECILIA PRIMROSE RAIKES
b. 18/9/1922 at Broseley, Shropshire; educ. at home and Hayes Court, Kent. During WW2 she served in the W.R.N.S.; 3rd. Officer, 11/6/1944. She married, 3/5/1947, at Minstead:
[AAABB/1] IWAN GEOFFREY RAIKES
b. 21/4/1921 at Weymouth, 2nd. s. of Admiral Sir Robert Henry Taunton Raikes KCB, CVO, DSO (1885-1953) of Mantyley Chase, Newent, Gloucs., and his wife Ida Guinevere Evans, d. of David Evans of Ffrwdgrech, Brecknock. (For this family, see "Raikes of Treberfydd" in Burke's Landed Gentry, 1925, &c.) Educ. R.N. College, Dartmouth. Entered the Navy 1/9/1938; Mid. 1/5/1939; Sub.Lt. 1/1/41; Lt. 1/5/42; Lt. Cmdr. 1/5/50; Cmdr. 31/12/1952; Captain 31/12/1960; Rear-Admiral 7/1/1970; Vice-Admiral 24/4/1973. DSC May 1943; CBE 1967; KCB 1976.
At the start of WW2 he was with HMS Sussex in the Mediterranean. Oct. 1939 South Atlantic; Feb. 1940 Indian Ocean; Apr. 1940 to Scapa Flow. Oct 1940, to HMS Repulse. Jan. 1941 Sub. Lt. Course at Portsmouth; Apr. 1941 to HMS Beagle, Atlantic Convoys; Oct. 1941 Submarine Course at Blyth on "Elfin"; Jan 1942 to HM Sub. Sealion, Atlantic and North Sea, then Sep. 1942-May 1943 HM Sub. Saracen in the Mediterranean. June 1943 Sub. C.O'S Course at HMS Dolphin; Oct 1943-Mar 1944, C.O. HM Sub. H34 (Sub. Training Squadron, Rothesay); Apr 1944-Sept. 1945, CO HM Subs. Varne (in the North Sea); Virtue, 1946; Talent, 1948-9; Aeneas, 1952. Exec. Offr. HMS Newcastle 1955-57. JSSC 1957. CO HMS Loch Inch, 1961; Deputy Dir. Undersea Warfare, 1962-64; Dir. Plans and Operations, C in C Far East 1965-66; IDC 1967; CO HMS Kent, 1968; Naval Secretary 1970-72; Flag Officer First Flotilla, 1973-74. Flag Officer Submarines and CO Submarines E. Atlantic, 1974-76. His father had held the same post, and this is the only example of a father and son both commanding Britain's submarine fleet. Vice-Admiral Sir Iwan Raikes retired in 1977.
In 1979 he was made a Member of the Governing Body of the Church in Wales; and in 1983 a Deputy Lieutenant of Powys. He died at the end of 2011, two days after Christmas. For more about his naval career, see his obituary in the Daily Telegraph.
Their Children were:


[AAABBA]  Rowland Gerard Taunton                b. 30/1/1949
[AAABBB]  June Marguerite                       b. 28/6/1951.
His first cousin and contemporary in the submarine service, Lieutenant-Commander Dick Raikes, was in command of H.M. Submarine Tuna when on 7/12/1942 she launched Operation Frankton, the raid of the "Cockleshell Heroes" on enemy shipping in Bordeaux harbour.
---
THE CHILDREN OF BRABAZON JAMES HALLOWES AND HIS WIFE HELENA HARRIET HALLOWES née POCH
---
[AABBA] MAUD BLAGG. She Married:
[AABBA/1] OSWALD BLAGG
Their Children are:
[AABBAA] Michael
[AABBAB] Peter

---
[AABBB] HERBERT JAMES LEMPRIERE HALLOWES
b. 17/2/1912 in Lambeth. Known as James (or Jim). He joined the R.A.F. as an apprentice in 1929. By the outbreak of war he was a Sergeant Pilot , and fought in 43 Squadron throughout the Battles of France and of Britain. He was an outstanding fighter pilot and was accredited with 21.3 confirmed kills. For fuller details, see his obituary in the Times; "Aviation Elite Units nr. 6, No. 43 'Fighting Cocks' Squadron" by Andy Saunders (Osprey, 2003); and numerous Battle of Britain websites. He retired with the rank of Wing Commander 8/7/1956 and joined the Ministry of Transport. He died 20th. October 1987 while on holiday in Tenerife.
He married:
[AABBB/1] EVE COOPER.
They had a son and a daughter.

---
THE CHILDREN OF HERBERT FRANCIS HALLOWES and NANCY HALLOWES née GREEN.
---
[AABHA] ANNE MacDONALD: She married:
[AABHA/1] K. MacDONALD.
---
[AABHB] RICHARD CHAWORTH HALLOWES.
b. 1933. Doctor, practicing as an anaesthetist in Geelong in Victoria. He married:
[AABHB/1] HILARY ELSPETH HAYDON.
Their children are:


[AABHBA]  Jennifer                              b. 1959
   [AABHBA/1]  David Perkins
[AABHBB]  Wendy                                 b. 1961.
   [AABHBB/1]  Paul van Veenendaal
[AABHBC]  David Chaworth                        b. 1963
   [AABHBC/1]  Megan Clare Sherriffs
[AABHBD]  Peter Richard                         b. 1965.
   [AABHBD/1]  Sue Merritt
---
[AABHC] ROSEMARY GRANT. She married:
[AABHC/1] ROBERT GRANT.
---
THE CHILDREN OF MANSEL BRABAZON FIENNES COLVILE AND HELEN MARION COLVILE née WITHERS.
---
[AACAA] HELEN MANSEL SCLATER
b. 11/10/1914 at St John's, Newfoundland. She married there, 2/3/1935:
[AACAA/1] CLAUDE EDWARD LUTLEY SCLATER
b. 24/1/1910 at the Close, Odiham, Hampshire, s. of Captain Guy Lutley Sclater, R.N., and his wife Evelyn, d. of Edward Chappel; both families also of the Close, Odiham.
Educ. Dartmouth. R.N. Cadet Sept. 1924: Mid. 1/1/1928. Sub. Lt. 1930; Lt. 1.6.1931: Lt. Cmdr. 1/6/1940: A/Cmdr. 1945. He retired with the rank of Commander, 24/1/1955. For fuller details of his eventful career, see his biography file.
On leaving the Navy he went to King's College, Cambridge, as 2nd. Bursar. M.A., then Fellow in 1956. Res. 27 Storey Way, Cambridge.
Helen Sclater died August 8th., 1985; Claude died April 20th., 1986.
The children of Claude and Helen Sclater, with their spouses, were:

[AACAAA] Edward Guy Lutley                     b. 21/6/1936
   [AACAAA/1] Elizabeth Eleanor de Courcy Ireland
[AACAAB] Christopher John Lutley               b. 5/11/39
   [AACAAB/1] Angela Rosalind Cole             b. 26/9/1947 
[AACAAC] Nigel William Lutley                  b. 13/9/1943
   [AACAAC/1] Jennifer Alexa Crabbie           b. 6/6/1944
[AACAAD] Penelope Caroline                     b. 12/11/1949
   [AACAAD/1] Bernard Way
[AACAAE] Anne Mary                             b. 24/6/1952
   [AACAAE/1] John Hubberstey 
   [AACAAE/2] Timothy Seymour
---
[AACAB] PHILIP ANTHONY FIENES COLVILE
b. 2/1/1918 at Harvey Place: educ. Shrewsbury. He joined the Oxs. and Bucks. Light Infantry as a 2nd. Lt. on the Supplementary Reserve 3/4/1937, then to the main strength 27/1/1939. War Service Lt. 28/8/1940; Lt. 1/1/1941; A/Capt. 28/5/1940. He took part in the Battle of France and the Dunkirk evacuation. Despatches. On 16/7/1944 he was killed in action in Normandy. He had married, on the 26th. April previous, at Holy Trinity, Sloane Square:
[AACAB/1] NANCY LAURIE WHITE
b. in Lahore on Aug 16th 1915 and christened in the Cathedral there on Oct 27th. d. of Colonel Hugh Ainsworth (1871-1952), Indian Medical Service, of "Pakoy" 1 Ellesdale Rd., Bognor Regis, and his wife née Laura Delaforce (c1876-1962) , of the port-producing and shipping family in Oporto, Portugal. She had previously been married to Lt. Cmdr Stafford Radcliffe White with whom she had two children, Jennifer and Sara Nancy. Lt. Cmdr. White was aboard HM Submarine (minelayer) Narwhal when it was sunk with all hands, probably by German aircraft off Norway, 23/7/1940. There were no children of her marriage to Philip Colvile. In 1949/q1 she married John Piers Dutton. s. of the Rev. Alfred John McMichael Dutton of Creaton, Northants. with whom she had two more children, Charles and Angela. She died in July 2000.
---
ONLY CHILD OF MANSEL BRABAZON FIENNES COLVILE AND CONSTANCE PATRICIA WALKER COLVILE née WEST.
---
[AACAC] RICHARD MANSEL COLVILE
b. 23/8/1927 at Heath Terrace, Leamington. Educ. Wellington. ?1945 2Lt. Oxs & Bucks Light Infantry: Lt. 3/11/1946; Capt. 23/8/1954. Att. 3 Bn. King's African Rifles. (Nanyuki, Kenya). He married, 23/6/1951 at Great Hallingbury, Essex:
[AACAC/1] FRANCES ALISON EVE NAPIER-CLAVERING
b. 7/4/1929, d. of Major Francis Donald Napier-Clavering M.C., R.E., and his wife Dorothy Avison, d. of Victor A. Holroyd of 40 Berwick Place, Leamington. Their children are:
[AACACA] Julia Francis, b. 4/12/1955 at the Military Hospital, Nairobi; married name Gallop.
[AACACB] Philippa Kathering, b. 8/9/1957; married name Sampson.
[AACACC] Joanna Caroline, b. 21/12/1959; married name Watkiss.
[AACACD] Fiona Patricia, b. 1/5/1966.
---
THE CHILDREN OF RHODRI LLOYD-PHILIPPS AND MARGARET LLOYD-PHILIPPS née COLVILE
---
[AACCA] STELLA MARY BELLAIRS VON SIEGE, BARONESS MUSULIN VON GOMIRJE
b. 16/71915 at Dale Castle. During WW2 she worked in the Foreign Office. She married, 23/6/1946, at Mariazell, Austria:
[AACCA/1] JOHANN EMIL ALEXANDER HELFRIED MARIA VON SIEGE, BARON MUSULIN VON GOMIRJE
b. 12/8/12/1916, s. of Alexander Emil Maria, Baron Musulin Von Gomirje, Austrian Minister to Berne, and his wife Gerda Maria Louise, d. of Rudolph Friedreich Ernst, Baron Isbary. He was educ. at Vienna and qualified Ing. Agrar.; journalist, Author and Land Owner. During WW2 he served with Austrian formations within the Wehrmacht. Res. Zell-am-See, Thundrsback, 18 Land Salzburg. They have one son:
[AACCAA] Marco Alexander Helfreid Rhodri Musulin Von Gomirje
b. 11/1/1848 at Haverfordwest.
---
[AACCB] JOHN ALLEN BELLAIRS LLOYD-PHILIPPS
b. 12/2/1923 at Territet, Switzerland. Educ. Stowe and Trinity College, Cambridge. 10/8.1942 Enlisted in the Welsh Guards. 4/12/1942 EC 2lt. 4/6/1943 WS Lt. 12/8/1945 Full Lt.; 15/10/1948 T/Capt.; 12/2/1950 Capt.; 23/2/1954 T/Major. Resigned his commission, 30/6/1956. During the war he served in Algeria, Italy and Austria; he was at the battles of Monte Cerabola, Monte Cassino, Arezzo, Perugia, The Gothic Line and the Po Valley. He married 19/6/1954 at Haverfordwest:
[AACCB/1] LESLIE CECILIA WINIFRED MATHIAS
b. 15/12/1924 at Llangwarren, d. of Captain Algernon Stokes Mathias J.P., D.L. and his wife Winifred Gertrude, d. of Arthur Charles Bonsall of Kennet Lodge, Theale, Berks. They have one child:
[AACCBA] Jacqueline Winifred Philipps, b. 9/4/1955 at Moascar Hospital, Canal Zone, Egypt.
---
THE CHILDREN OF ERIC JAMES BANKS NOYES AND EVELYN NOYES née COLVILE
---
[AACDA] GERALD BARTON NOYES b. 21/7/1925 at Deal. Educ. Stubbington House and Sherborne. July 1943, Enlisted in the Royal Marines; 2.Lt. 21/3/1944. He served in Holland with the 27th. Bn RM, Jan-May 1945. After the war he went out to Ceylon and became a tea and rubber planter. He married, 21/4/1951, at Rusthall, Tunbridge Wells:
[AACDA/1] ELEANOR ISABEL SOULBY
b. 27/7/1927 in London, d. of Ernest Soulby of 24 Court Rd, Tunbridge Wells, and his wife Ellen Emma, d. of Daniel Millar Fleming of the Philippines. Their children are
[AACDAA] Caroline Anne, b. 15/2/1952 at the Joseph Fraser Memorial Naval Hospital, Colombo.
[AACDAB] David Mansel, b. 21/9/1954 at Tunbridge Wells Maternity Home.

---
[AACDB] PENELOPE JUNE NOYES b. 24/8/1928. Assistant School Mistress in Stoke on Trent.
---
THE CHILDREN OF SIR ANTHONY HENRY MATHER-JACKSON, Bt., AND EVELYN MARY, LADY MATHER-JACKSON née STEPHENSON.
---
[AAFCA] ANGELA MARY MORE O'FERRALL
b.30/6/1925 at Blyth, Notts. She married 1/2/1947, at the Church of the Assumption, Warwick St., London:
[AAFCA/1] FRANCIS AMBROSE MORE O'FERRALL
b. 15/8/1904 at Brighton, s. of Dominic More O'Ferrall of Kildangan, Co. Kildare, and his wife Nancy, d. of Col. Francis MacDonnell C.B. of Plas Newydd, Mon. In 1939 he enlisted in the Irish Guards, but was invalided out in 1942. He became Chairman of the Anglo-Irish Bloodstock Agency; res. 36 Curzon St., W1. He died in 1976. Their children are:
[AAFCAA] Susan Angela, b. 10/1/1948 at 27 Welbeck St., W1.
[AAFCAB] Theresa Mary, b. 8/3/1950 at 31 Queen's Gate.
[AAFCAC] Emma Rose, b. 1/4/1956 in the London Clinic.

---
[AAFCB] ELIZABETH GEORGINA PEARSON, VISCOUNTESS COWDRAY OF COWDRAY
b. 8/10/1926 at Blyth. Sometime Private Secretary to Mrs. Douglas, wife of the American Ambassador. She married, 4/3/1953, at Crown Court Church, Covent Garden, as his second wife:
[AAFCB/1] WEETMAN JOHN CHURCHILL PEARSON, 3rd VISCOUNT COWDRAY OF COWDRAY; also Baron Cowdray of Midhurst, and a Baronet.
b. 27/2/1910 at 6, Richmond Terrace, Whitehall (a twin), s. of Weetman Harold Miller Pearson, 2nd. Viscount, and Viscountess Cowdray, formerly Agnes Beryl, d. of Lord Edward Spencer Churchill. Educ. Eton and Christ Church, Oxford; succeeded his father 5/10/1933.
In 1932 he was commissioned into the Sussex Yeomanry: 1934, Lt.; 1/2/1939 placed in the Reserve (98th Field Bde., R.A.Sussex & Surrey Yeomanry)); 1/3/1939 Captain. He served with them in France, and was severely wounded during the Dunkirk Evacuation. He spent the rest of the war as Lt. Col. Midhurst Bn (West Sussex), Home Guard. During 1941-2 he was PPS to Lord Sherwood, Under-Secretary for Air. In 1945 he was made D.L. for Sussex.
For more about Lord Cowdray, see his obituary in the Times, 20/1/1995.
His first wife had been Lady Pamela Bridgeman, d. of the 5th. Earl of Bradford; they were married 19/7/1939 and he divorced her in 1950. They had issue one son and two daughters. The children of his second marriage were:

[AAFCBA] Lucy
b. 11/4/1954 [AAFCBA/1] Luis Hector Juan Sosa Basualdo [AAFCBA/2] Charles Torquil de Montalt Fraser [AAFCBB] Charles Anthony b. 5/3/1956 [AAFCBB/1] Baroness Benedicte Blixen-Finecke Iuul [AAFCBC] Rosanna b. 1/7/1959 [AAFCBC/1] Palma Taylor
---
[AAFCC] SARAH GILLIAM MORRISS
b. 7/6/1929 at Archway House. She married, 30/3/1955, at Marylebone Registry Office, as his second wife:
[AAFCC/1] HENRY LESTER LOUIS MORRISS
b. 25/11/1914 in London, s. of Ernest Henry Morriss of Banstead Manor, Newmarket, and his wife Vera Henrietta Ruth, d. of Louis Samuel M.I.C.E. of Sydney, and grandd. of Sir Saul Samuel K.C.M.G., C.B.,1st. Bart, Agent General for New South Wales. He was a Racing Stud Owner and Manager; in 1939 he enlisted in the R.A. but was invalided out after a few months and spent the rest of the war with the Home Guard.
He had previously married 21/11/1938 Evelyn Valhalla Susanne, d. of Robert Evelyn Manners Heathcote, D.S.O; they had issue a son and a daughter, and he divorced her in 1952. Res. Banstead Manor, Cheveley, Newmarket.
---
THE CHILDREN OF ALEXANDER JAMES FERRIER AND KATHLEEN FERRIER née McCREADY
---
[AHAAA] FRANCES ELIZABETH ROBSON
b. 20/4/1932 at Maymyo, Burma. She married 5/12/1953 at Margherita, Assam:
[AHAAA/1] KENNETH MICHAEL ROBSON
s. of A.M. Robson of Hale, Cheshire.
---
[AHAAB] ANNE
b. 26/3/1934 at Maymyo, Burma.
---
THE CHILDREN OF WILLIAM EDWARD HALLOWES AND DOROTHY LILIAN HALLOWES née CATTERMOLE
---
[AHBAA] EDWARD CATTERMOLE HALLOWES
b. 2/2/1920 at Edmonton, Alberta. Educ. at Peavine & Vermillion School of Agriculture. Farming; during WW2 he served in the R.C.A.F.
He married:
[AHBAA/1] VERONICA SCHMORANG
b. 16/8/1923 at Mayerthorpe, Alberta. Their children and grandchildren are:
Dale, m. Hazel Bussche.
....Children: Joanne, Theresa, Sylvia, Debbie, Michael, Tracy, Jason and Marcos.
Allen.
...Children: Randy, Geoffrey, Darren.
Dianne, m. Andrew Koczkielo.
...Children: Andrea, Lorna, Kurt, Wade.
Gerald, m. Cathy ?
...Children: Sherrie, Christopher, Justin, Mandy.

Edward Hallowes died 20th. February 2007 at Grande Prairie, Alberta; Veronica died 18th. April, 2012, at Sexsmith, Alberta.

LAW says there were four sons, not three, and a daughter. This section will be expanded and indexed when the compiler has more details.
---
[AHBAB] ARTHUR WILLIAM HALLOWES
b. 1921 at Edmonton, Alberta. Educ. at Peavine & Vermillion School of Agriculture. During WW2 he also served in the R.C.A.F. He farmed a large property near Barrhead (north west of Edmonton) until he and his wife retired to Barrhead when the farm was sold. Arthur died of Lou Gehrig's disease, 28th. April 2001.
He married:
[AHBAB/1] IRENE DEN BOER
b. 26/6/1923, d. of Den Boer of Calgary, Alberta. Their children are:


[AHBABA] Gary Arthur                                  b. 3/8/1944
   [AHBABA/1] Shirley Petersen                        b. 8/3/1950
[AHBABB] Linda Irene                                  b. 19/2/1947
   [AHBABB/1] Harry Frederic Lively                   b. 25/8/1944
[AHBABC] Hazel Janette                                b. 9/5/1950
   [AHBABC/1] Terrence Kercher                        b. 13/10/1946
[AHBABD] Donna Mae                                    b. 6/4/1952
   [AHBABD/1] Vernon Dale Stocking                    b. 25/8/1947
   [AHBABD/2] Walter Duncan Pegg                      b. 2/7/1940
Irene Hallowes is now (2014) in a nursing home in Barrhead and is doing very well; she celebrated her ninetieth birthday last year.
---
[AHBAC] FRANCIS EDGAR BRABAZON HALLOWES:
b. 4/1/1923 at Peavine, Alberta. Known as "Brab" in his close family. Educ. at Peavine & Vermillion School of Agriculture, then farmed in Alberta. In C. 2002 he moved to Barrhead; where he died, 17/06/2009.
He married, 13/7/1943, in Edmonton:
[AHBAC/1] CATHERINE BURNETT MONRO
b. 13/10/1920 in Edmonton, Alberta, d. of John Monro and Mary Henderson Alexander Monro, née Gould, both of Arvilla, Alberta but originally from Scotland (married 23/5/1913 in Edmonton). She died of cancer, 14/11/1991. Their children were:

[AHBACA] Margaret Edith Jean
1944 - 2013 [AHBACA/1] James Raymond Sharlow 1936 - 2013 [AHBACB] Patricia Mary Catherine b. 1949 [AHBACB/1] Bruce William Kachuk. b. 1950
---
[AHBAD] RICHARD BEADON HALLOWES:
b. 20/2/1927 . Educ. at Peavine. Farming. He married, in 1947:
[AHBAD/1] IRENE ELIZABETH GARRETT.
b. April 3rd, 1923, d. of Clifton and Ottilia Garrett (who both predeceased her). She had two siblings, Clara and Richard.
Irene died in Barrhead, May 16th. 2009. Richard died, also in Barrhead, September 29th, 2014. Their children were:

[AHBADA] Elaine
[AHBABA/1] Ernest Simon [AHBADB] Leonard [AHBACB/1] Debra Rolof
---
CHILDREN OF LANCELOT TREGONWELL SYNDERCOMBE BOWER AND MARTHA FRANCIS BOWER née HALLOWES
---
[AHBCA] THOMAS SYNDERCOMBE BOWER
b. 5/11/1930 at Nairobi; educ Kenton College, Prince of Wales School, Kenya; and Repton. Farmed in Kenya: res. c/o B.H. Curry, Mutara Estate, Rumaruti P.O. He married, 15/6/1966:
[AHBCA/1] MARIGOLD FLEUR SYNDERCOMBE BOWER
- his first cousin, daughter of his father's brother Philip Salkeld Syndercombe Bower (1898-1978) and his wife née Aubrey Karri Clarke (1899-1980). Their children are:
[AHBCAA] Raymond Henry Syndercombe, b. 25/2/1966; died at Nairobi - 7/6/1966.
[AHBCAB] Katherine Martha Syndercombe, b. 14/6/1967.
[AHBCAC] Charlotte Rowena Syndercombe, b. 9/10/1970.
[AHBCAD] Veronica Claire Syndercombe, b. 28/9/1973.
[AHBCAE] Mara Serena Aubrey Syndercombe, b. 9/11/1977.

Thomas and Marigold moved to the UK c. 1980; he died at Lisbon, 19/4/1992. Marigold is now (2004) living at Estremoz in Portugal.
---
[AHBCB] DENIS SYNDERCOMBE BOWER
b. 1/3/1938 at Nairobi. Educ.Borzell School, Kent and Duke of York School, Kenya, then University in New Zealand. He farmed In Tanzania until 1964 when he moved to Australia. He is now Chairman of Mapleton Agri Biotec Pty Ltd. The family are now at 137 Obi Obi Rd., Mapleton, Queensland 4560 (+61 7 5445 7151). He married, 10/1/1959:
[AHBCB/1] MARGARET ANNE SIMPSON
Their Children are:
[AHBCBA] Robert Syndercombe, b. at Moshi, Tanzania, 8/12/1959; now living in Brisbane, Queensland.
[AHBCBB] Rosemary Anne Syndercombe, b. at Moshi, 18/6/1961; now living in Maleny, Queensland.
[AHBCBC] Michael Lancelot Syndercombe, b. Nairobi, 10/10/1962; now living in Kununurra, Western Australia..

---
THE CHILDREN OF ETIENNE HENRY TUDOR BOILEAU AND RACHEL LOUISA BOILEAU née HALLOWES
---
[AHCAA] VALERIE MARY GRACE STEWART
b. 21/8/1936 at Bideford. With her husband (first name unknown) she has two children, Huw and Olivia; the family divide their time between Oxford and France.
---
[AHCAB] ETIENNE RAYMOND RIDLEY BOILEAU
b. 2/11/1937 at Bideford in Devon. Educ. Eton and RMA Sandhurst. Commissioned into the Royal Scots Greys 1957; resigned 1967 and now living in Dorset. He married:
[AHCAB/1] HARRIET LUCY BARNES.
Their children are:
[AHCABA] Helen Rachel
[AHCABB] Robert Nicholas Henry, b. 2/10/1976
[AHCABC] Charles Anthony Maurice, b. 12/11/1978
---
The compiler has at present no information on their younger sister Diana Margaret Rosalind Boileau ([AHCAC]) except that she was born 2/10/1942 and lives in Gloucestershire.
---
THE CHILDREN OF MICHAEL DUNCAN HALLOWES AND HIS WIFE AGNES URSULA HALLOWES née USBORNE
---
[AHCBA] ERICA MILDRED HENDERSON
b. 8/2/1934 at Slinfold. She attended Guildford High School and Eastbourne School of Domestic Economy, then became Assistant Domestic Bursar, Lloyds Bank Training Center; and later Domestic Bursar, Charters Towers, Bexhill. Since1958 she has worked fulltime with Moral Re-Armament in many countries; for two years she accompanied Dame Flora MacLeod of MacLeod, the first woman ever to me made Chief of a Clan. In 1978 she moved to the USA with her family. She reads children's stories on local public television station and is a Eucharistic Lay minister and Altar Guild Chair at local Episcopal Church.
She married, 16th. April 1966:
[AHCBA/1] MICHAEL DOUGLAS HENDERSON
born in Ealing March 15, 1932, elder son of Lt.Col. A. Douglas Henderson, who was in the army in World Wars 1 (London Scottish, Hampshires) and 2 (Royal Engineers) and was Chairman and managing director of a family export/import company, Caird Chandler and Co.; and of Erina Doreen Henderson (née Tilly) of Dublin. Another son, Gerald, was born 7/7/1934 and now lives in Liverpool.
During World War II he was evacuated to the USA for five years during World War II., then attended Mill Hill School. Since 1950 he has worked with MRA in some 30 countries, and is a member of its boards in the UK and USA.
He has written twelve books, including "From India with Hope" "Experiment with Untruth - India Under Emergency" "A Different Accent" "On History's Coattails" "Hope for A Change" "All Her Paths Are Peace" "The Forgiveness Factor" "Forgiveness: Breaking the Chain of Hate"; "See You After the Duration" (about the evacuation of children to North America in World War II) "No Enemy to Conquer: Forgiveness in an Unforgiving World" and "Ice In Every Carriage".
He has acted in 25 plays, including a South African tour in 1996, and has written many songs (lyrics). He was co-author of three musical revues, including "GB" which ran in the West End.
He has hosted commercial, public and cable TV programs; produced, written scripts or done voice-overs for films and videos; and given more than 1000 radio commentaries. He has written for papers across America and in other countries.
He is active in professional and civic organizations, and was on the London District Committee of the Institute of Journalists before moving to the US.in 1978.
He is Winner of a number of awards including two George Washington Honor Medals from the Freedoms Foundation at Valley Forge.
(click here for website and e-mail). They have one daughter:
[AHCBAA] Juliet Rachel Erina , b. 8th March, 1972.

In August 2000 Michael and Erica, deciding to scale down their activities, returned to England and came to live at Westward Ho! in north Devon. Juliet writes "My dad is still writing and my mom is enjoying being closer to her relatives."
---
[AHCBB] RUPERT BRABAZON USBORNE HALLOWES
b. 30/1/1936; killed at Horsham in a motor accident, 1/7/1943.
---
[AHCBC] PAUL JOHN BERNARD HALLOWES
b. 10/2/1940 at the Red House, Horsham. He is a Director of Palmer-Harvey Ltd., of Brighton, who are wholesalers and distributors of tobacco and confectionary products. The family live part of the year in England and part of the year in Santa Barbara in the US. Their English home is at Bounty Cottage, Albourne, Hurstpierpoint, Sussex BN6 9DJ.
He married, firstly, 10/1/1970:
[AHCBC/1] BRIDGET SYKES
Their children are:

[AHCBCA] Rupert John Michael
b. 1971 [AHCBCA/1] Sonia Dimitrova Toneva b. 1971 [AHCBCB] Louisa Catherine b. 1972 [AHCBCB/1] Henry Allen [AHCBCC] Thomas Paul Brabazon b. 1949 Bridget died in June 1992, and Paul married, secondly, 28/8/1994:
[AHCBC/2] MARY EASTMAN
b. 1939. From Santa Barbara, California, where the family have their second home.
---
[AHCBD] RACHEL MARGARET NEAL
b. 2/10/1943 at Horsham. She married, 25/9/1971:
[AHCBD/1] DAVID ALEXANDER NEAL.
b. 1940 in Cheltenham. Their children are:

[AHCBDA] Alaistair John Ernest
b. 1974 [AHCBDA/1] Hannah Barnes b. 1975 [AHCBDB] Hilary Ursula Rachel b. 1976
---
[AHCBE] FRANCIS MICHAEL USBORNE HALLOWES.
b. 27/8/1945 at Horsham; educ. at Shuttleworth Agricultural College, then farmed for ten years in Australia, and is now a farm manager in Surrey. He married , 5/10/1996, at Wadebridge in Cornwall:
[AHCBE/1] ELIZABETH GUEST.
b. 1948. She is an Interior Designer.
---
THE CHILDREN OF EDWARD PELLEW-HARVEY AND GRACE VYVYAN PELLEW-HARVEY née HALLOWES
---
[AHCEA] ANN GORE
Born 1932 at Putney, London. Educated at Norwich High School (now part of the Girls' Day School Trust); SRN Middlesex Hospital, London; worked in nursing, specialising in ophthalmology, as time allowed while accompanying her soldier husband, moving house and/or country about every three years. Ann retired in 1996 and is a volunteer at her Community Hospital and with the Church Fellowship while being grandmother to 14 children. She also sponsors the work of the artist and First World War pacifist, Claughton Pellew, at http://www.scribd.com/doc/117326171/.
At Guildford in 1956 she married:
[AHCEA/1] DAVID St. JOHN MALPAS GORE
Born 1930 in the North-West Frontier Province of India (now in Pakistan), where his father Reginald Malpas Gore was on active service with the Indian Army, David spent his early years in the Shan States of north Burma. Educated in England at Wellington College and RMA Sandhurst, he joining the Royal Artillery in 1950, saw service during the Cold War with an Armoured Division in Germany, and then with the Parachute Brigade. He went to the Far East (Malaya) with Commando Forces, Royal Marines, where they helped quell the Brunei Revolt in 1962. Later came operations to confront Indonesia across the porous Sarawak border in Borneo during 1963-64. Tours at the School of Army Aviation teaching pilots to use artillery, and at Larkhill training new officer entrants from Sandhurst, followed. Then in 1972 he returned to work with the Royal Marines as CO of 29 Commando Regiment RA with his soldiers in Plymouth, Malta, and at Arbroath in Scotland. The regiment's role was to help protect "NATO's European flanks", which meant training to fight in Norway's Arctic winter in the north, and practising amphibious assault landings with our allies in the warmth of the Mediterranean south. But these tasks coincided with a serious upsurge in Northern Irish terrorism (Bloody Sunday et al) in which all commando units in turn became engaged (see Channel 4 article and video clip). In 1975 David went as British liaison officer to the American-run NATO School in Bavaria where the alliance's military strategy, including the use of tactical nuclear weapons, was disseminated. After resigning from the Army in 1978 and settling in Berkshire, he worked for a London company which came to specialise in selling into the difficult Libyan market. Seven years later, after Gaddafi's oil revenues slumped, he went to work in local government in Oxfordshire, retiring in 1992.
Meanwhile, he had taken up genealogy and written several books about parts of the wider family.

Their children are:
[AHCEAA] Alison Elizabeth, b. 1957 Aldershot; m. 1992 in Edinburgh.
[AHCEAB] Sarah Vyvyan, b. 1959 Aldershot; m. 1984 in Merton.
[AHCEAC] Andrew Marcus St. John, b. 1961 Aldershot.
[AHCEAD] Richard David St. John, b. 1963 Plymouth; m. 1990 in Bucklebury.
[AHCEAE] Diana Mayne, b. 1964 Tidworth; m. 1991 in Ashampstead, Berks.
[AHCEAF] Philippa Ann, b. 1970 Salisbury; m. 2000 in Hendon.
---
Ann and David celebrated their Diamond Wedding in June 2016.
---
[AHCEB] JUDITH SMITH
b. 29/5/1934 at Mitcham. She married, on July 25th. 1955, in Kenya:
[AHCEB/1] ALAN SMITH
b. 16/07/1930, s. of Gilbert Hugh Smith and Lily Smith née Ball. He joined the RAF at 18. In 1954 following the last of many quarrels with his father he left their home and never saw his parents and ten siblings again; only 60 years later, after his death, was contact was re-established between the families.
Leaving Kenya, the family moved to Canada and now live near Toronto; but Alan died in 2001 in Oakville, Ontario.
Their children are:

[AHCEBA] Paul Anthony
b. 15/2/1956 [AHCEBA/1] Kathy Watt [AHCEBB] Belinda b. 1/9/1957 [AHCEBB/1] David Derringer [AHCEBB/2] David Wagg [AHCEBC] Mark Alistair b. 16/2/1960 [AHCEBC/1] Alexandra Bielski b. 20/5/1960 [AHCEBD] Chania b. 5/04/1961. [AHCEBD/1] Blake Allen b. 25/7/1960
---
[AHCEC] WILLIAM BERNARD PELLEW-HARVEY
b. 3/12/1941 at North Walsham. In 1953 the whole family moved to Kilifi in Kenya. Following his education at the Prince of Wales School in Nairobi (the same school as his cousin Thomas Bower) he joined Kenya's largest coffee plantation company Socfinaf. In 1961 he moved to London to start his career as a commodity trader in the City and in 1964 founded his own trading company which became the largest independent frozen food distributor in the UK. The Company was purchased in 1975 by Sears Holdings.
He then opened a new trading company called Bonaventure International which also expanded into the sale of security and mine detection equipment. The company expanded rapidly and represented a number of major UK and European companies in various markets – initially in Libya and subsequently in Egypt and Iraq. His brother Stephen joined this company, as did his brother-in law David Gore. During this period William also spent time in northern Thailand participating in the anti-drug campaign known as the King's Programme sponsored by the United Nations.
In 1978 He moved to Malta, followed by a year in Rome, then in 1980 settled in Monaco. In 1984 the family moved to the Geneva area and in 1996 to Mill Valley in California. William decided to move back to Europe shuttling between Italy and the former Soviet Republics. Between 1998-2000 he constructed a new air cargo terminal and air catering facility in Bishkek, Kyrgystan, where he met his third wife. In 2003 William founded a new airline - Kyrgyz Air - operating the first Boeing jets between Bishkek and Moscow and that same year he became President of Ocean Airlines a 747 cargo airline based in Italy. This airline closed in 2008 and in 2010 Bill launched a new aviation business - Trans Asia Charters – headquartered in Hong Kong.
He married, firstly, in 1966, in London:
[AHCEC/1] MARIA CHEDOTAL
b. in Zanzibar. They had one child, [AHCECA] Adrian, b. 1967 in London. This marriage ended in divorce; Adrian died in 1996 in Richmond, Virginia.
William married, secondly, in 1977, in London:
[AHCEC/2] BARBARA McGRATH
b. Texas, 1953. They had four children:


[AHCECB] Warren
b. 1978 [AHCECB/1] Laura Eunice Schiopu b. 1978 [AHCECC] Alix b. 1980 [AHCECC/1] Thomas Joseph Shea II [AHCECD] Jordan b. 1982 in London. [AHCECE] Grace b. 1983 in London. This marriage also ended in divorce.
He married, thirdly, in Bishkek, in 2008:
[AHCEC/3] IRINA ALEXANROVNA KACHAEVA.
Her father Alexander Alexandrovich Kachaev was born in Archangel in 1953 and her mother Svetlana Gregorievna Kachaeva née Filipchenko was born in 1955. Her family originated from Chernigov in Ukraine. Irina was born in 1975 in Biskek, Kyrgystan, where she attended the State Ballet School. Training at the State Theatre of Opera and Ballet, she was schooled in the classical Russian Vaganova method of Dance. Later she toured with a dance troupe in China including Shanghai, Xian, Guangzhou and Shenzhen.
They have two children, both born in Brescia, Italy:
[AHCECF] Justine b. 27/11/2001
[AHCECG] Catherine b. 17/6/2003
Since 2000 the family has resided in Hong Kong and Italy.
---
[AHCED] CATHERINE ELIZABETH MORRIS, later RITCHIE
b. 3/2/1943 at North Walsham. She married, in 1970:
[AHCED/1] ROGER MORRIS
The children of this marriage, both born ln London, are:
[AHCEDA] Lisa, b. 1970

b. Glascow. They now live in Portugal.
---
[AHCEE] STEPHEN BRABAZON PELLEW-HARVEY
b. 1952 in Mombassa. He married, in 1981, in Farnham, Bucks.:
[AHCEE/1] ANNE WAITE
They lived in Henley and have two daughters:
[AHCEEA] Harriet, b. 1985
[AHCEEB] Clementine Rose, b. 1988.
Stephen died at home, April 4th. 2013.
---
THE CHILDREN OF CHARLES WALTER HALLOWES AND HIS FIRST WIFE NORA KAREN HALLOWES née TIDDLESTAD.
---
[AHEAA] KAREN ROSEMARY VON RENSBURG. b. 1934. She married:
[AHEAA/1] BAREND VON RENSBURG (d. 1988). Their children are:
[AHEAAA] Charles, b. 1958, married Pam Kidner; they have a son and a daughter.
[AHEAAB] Mark, b. 1960, married Sandy Barry.
[AHEAAB] Louise, b. 1964.
[AHEAAB] Jillian, b. 1968.
---
[AHEAB] FREDA MARGARET McNEILL b. 1936. She married:
[AHEAB/1] NEIL McNEIL. Their children are:
[AHEABA] Amy, b. 1956, married Frederick Schonken.
[AHEABB] Karen Janine, b. 1958; d. 1978.
[AHEABC] Freda Celeste, married McKay Leslie; their children are Blake Royden (1982) and Maxine (1985)
[AHEABD] Neil Garth, b. 1963.
[AHEABE] Serene Mary, b. 1979.
---
[AHEAC] JUNE LYNETTE NEILSON b. 1937. She married:
[AHEAC/1] RAYMON NEILSON. Their children are:
[AHEACA] Cheryl Lynn, b. 1962, married Keith Bailey.
[AHEACB] Renee Anne, b. 1963.
[AHEACC] Dale Peter, b. 1963, twin of Renee Anne.
[AHEACD] Karen Rose, b. 1966.
---
THE CHILDREN OF CHARLES WALTER HALLOWES AND HIS SECOND WIFE JESSIE HALLOWES née ARCHER.
---
[AHEAD] CHARLES EDWARD HALLOWES b. 1945; married
[AHEAD/1] MARTHA FOURIE.
---
[AHEAE] JAMES HALLOWES b. 1947; married
[AHEAE/1] SANDRA McKENZIE. Their children are:
[AHEAEA] Jacqueline Evelyn, b. 1974
[AHEAEB] Elizabeth Jessie, b. 1976
---
[AHEAF] IAN HALLOWES b. 1948; married
[AHEAF/1] SHEILA VON ROOYEN. Their children are:
[AHEAFA] Shelley Kim, b. 1980. She is married to Thomas Hall, with children.
[AHEAFB] Jenna Lee, b. 1983. Married, with children.
[AHEAFC] Amy Jayne.
---
[AHEAG] WALTER MARK HALLOWES b. 1949; married
[AHEAG/1] BRENDA MORLEY. Their children are:
[AHEAGA] Samantha Jane, b. 1975
[AHEAGB] Linda Catherine, b. 1977
[AHEAGC] Matthew Charles, b. 1983
[AHEAGD] Janet Mary, b. 1984
---
THE CHILDREN OF WILLIAM BRABAZON HALLOWES AND DIANA HALLOWES née KING-MAGEE.
---
[AHEBA] PETER BLYTHE WILLIAM HALLOWES
b. 10/2/1935 at Nairobi; educ. at Limuru (Girls) School, Kaptagat School, Eldoret School, Nakuru School and Duke of York School (1948 - 1952 - Foundation member). When he left school the Mau Mau emergency was under way and he joined the Kenya Special Police. In 1953 he was awarded a scholarship by the Royal Agricultural Society and left Kenya for New Zealand. He attended Massey Agricultural College, studying diary farming until the end of 1954; then undertook practical experience on farms in the Waikato district.
He married, in 1956:
[AHEBA/1] PAMELA NOELINE RAINEY
They had four children:

[AHEBAA] Angela Ruby
b. 25/2/1957 [AHEBAA/1] Leslie Warren Berry [AHEBAB] Christopher Peter b. 8/2/1959 [AHEBAB/1] Marja van Essen [AHEBAC] Diana Maxine b. 10/1/1960 [AHEBAC/1] John Goodall Dragland [AHEBAC/2] Sean Boudette [AHEBAD] Leanne Linda b. 12/9/1962 [AHEBAD/1] Gary Raymond Holland In the same year as his marriage, he joined the National Airways Corporation at Whenuapai and worked for them for five years. When National Airways and TEAL merged to form Air New Zealand, he left and entered the Automotive Industry.
Peter and Pamela's marriage ended in divorce, and he married, secondly:
[AHEBA/2] ANN GWENDOLINE PHYLLIS MORISSON, née McLEAN
The children of this marriage are:

[AHEBAE] Paul William               b. 24/2/1968
[AHEBAF] Sean Donald                b. 18/10/1970
Ann had four children from her first marriage, Kerry Ann, Stephanie Patricia, Sheryl Gaye and Craig Ronald (Morisson).This merging of families formed a family unit of nine children and they moved north, first care-taking a friends farm at Tapuhi, then purchasing a country store at Oakura.After selling the store the family moved to Whangarei and Peter entered the employ of Allan Oram Boatyard where he managed the Chandlery.
In 1982 Peter purchased a passenger / freight license and operated coaches from Russell in the Bay Of Islands until arthritis forced early retirement in 1988. During 1990 he spent 6 months touring Australia in a Four-wheel drive and tent.On return to New Zealand he purchased a farmlet in KeriKeri and propagated tropical palms.
Ann Hallowes has now died and Peter is living in retirement at Haruru falls at Paihia.
---
[AHEBB] NIGEL FRANCIS HALLOWES
b. 5/5/1937 at Nairobi; educ. at Nakuru. He married:
[AHEBB/1] CAROL McALLISTER
Their children are Tania (b. 1968) and Adrian (b. 1972)
---
[AHEBC] PATRICIA BAXENDELL
b. 11/4/1939 at Nairobi. She married:
[AHEBC/1] PETER BAXENDELL
Their Children are Diana (b. 1963) Jan (b. 1965) and twins Sean and Dirk (b. 1971).
In June 2013 Richard Lowe, a grandson of Patricia Baxendell, e-mailed the Compiler to tell him she had died in Australia on the 4th. of May.
---
[AHEBD] MARTIN RICHARD HALLOWES
b. 12/9/1947 at Nairobi.
---
THE CHILDREN OF FRANCIS MICHAEL HALLOWES AND ELIZABETH HALLOWES née MASON.
---
[AHECA] JONATHAN DAVID HALLOWES
b. 1941. He married:
[AHECA/1] JENNIFER SCOTT. Their children are:
[AHECAA] Jason, b. 1971
[AHECAB] Tessa, b. 1978
---
[AHECB] TIMOTHY PETER HALLOWES, b. 1942. He married:
[AHECB/1] MARGARET MULDER. They are now separated (and divorced?)Their children are:
[AHECBA] Craig, b. 1968.
[AHECBB] Mathew, b. 1970. He played hockey for South Africa during the 1996 Olympics and is about to start work on the Johannesburg stock exchange.
---
[AHECC] JUDITH ELIZABETH SPOTSWOOD, b. 1946. She married:
[AHECC/1] WILLIAM SPOTSWOOD. Their children are:
[AHECCA] Timothy, b. 1969; recently (1996) married, a qualified vet., and living in England.
[AHECCB] Nicholas, b. 1972
---
THE CHILDREN OF KENNETH BERNARD HALLOWES AND JOAN HALLOWES née DEWEY
---
[AHEDA] MICHAEL BRABAZON HALLOWES
b. 13/7/1946 at Portsmouth (?Emsworth) while his father was completing his religious studies in England after the war. Educ. at Michaelhouse, and afterwards served as a conscript in the South African Army. After that he went for one year to the University of Natal, then trained as a teacher. His main subject is Science, but he also now teaches Geography and Design & Technology. He has taught at Howick Junior School; St. Charles College (on three occasions); Carter High School; and St. Anne's Diocesan College (twice) where he is now. He also worked for a while as a farm manager in the Orange Free State. With all this, the family has moved on average every two or three years. Their present address is: Box 1081, Hilton, 3245 KwaZulu-Natal, South Africa.
JJH writes: "My Father was brought up on Springvale Mission Station on the Highflats of Natal. He liked to horse ride as a child....He's very musically talented and can pick up any instrument and play it to a certain extent. He used to collect model trains but seems to have moved on now, which is a pity. He's also really good with his hands and builds wooden toys - he does a lot of woodwork - and he's basically built most of the house we're living in at the moment. He had (and probably still has) a love for motorbikes, but mom and I don't like him riding anymore...He's an excellent mechanic, as I suppose is natural for a scientific mind. And he is completely addicted to chocolate!"
He married, 4/7/1969:
[AHEDA/1] PENELOPE ANN PARKINSON.
b. 18/12/1946. They have known each other since they were children, when they lived on next-door farms. Penelope teaches mentally handicapped children at Peter Pan School.
Their children are:
[AHEDAA] Peter Richard                b. 1972
[AHEDAB] Jennifer Jill                b. 1974
[AHEDAC] Emma Jane                    1977-1979.
---
[AHEDB] ANTHONY RUPERT HALLOWES
b. 12/9/1948 at Ladysmith. Educ. at Michaelhouse. He married:
[AHEDB/1] DIANNE SCHUTZE. Anthony is an accountant. Dianne is a swimming instructor and an ex nursing sister. They have adopted two children (both still at school):
[AHEDBA] Craig
[AHEDBB] Lauren
---
[AHEDC] DAVID HALLOWES
b. 1951. Educ. at Michaelhouse. David organises conferences, usually to do with the environment, and has recently run a conference for the legalisation of dagga (a form of hemp smoked as a narcotic).In 1993 he edited the papers delivered at the previous year's Earthlife Africa International Conference (at the University of Natal, Pietermaritzburg) under the title of "Hidden Faces: Environment, Development, Justice: South Africa and the Global Context"
He married in 1976, while living in England:
[AHEDC/1] ALEXANDRA CARNEGIE
David later returned to South Africa, but Alex, who came originally from Zimbabwe, still lives in England. Alex writes that there is no question of a legal separation, that their marriage is a very happy one and they remain the best of friends. She graduated in Silversmithing and Metalwork from the Camberwell College of Arts, and now works to commission, making Jewelry and Silverware. She is a member of the Ropewalk Contemporary Art and Craft Centre in Barton on Humber, Lincolnshire. .
---
THE CHILDREN OF RUPERT HAFFENDEN HALLOWES AND HELEN HALLOWES née CHENNELLS.
---
[AHEEA] GUY RUPERT HALLOWES.
Born 1941 in Kenya. He qualified as a Chartered Accountant in England in 1966, then worked in South Africa and Botswana for South African Breweries. In 1986 the family emigrated to Australia. After four years with Nestlé, he spent the next twenty years with Harlequin running Australia, Asia Pacific, and then all the overseas territories from Toronto. He briefly retired in 2002 but in 2005 he returned to the UK to run the Harlequin subsidiary Mills & Boon there until 2009. Guy published four novels on Amazon's Kindle in 2012 (Amazon.co.uk/ Guy Hallowes) all dealing with the change from Colonial to Majority rule in Kenya and South Africa since 1963. His novel "Icefall" set in Sydney and the Blue Mountains, was published in 2014, this time in print as well as e-books; a sequel, "Beyond Icefall" will be coming out at the end of 2017.
He married:
[AHEEA/1] DIANA CALDERWOOD.
Diana is an Artist. The family grew up in Sydney Australia, spent 1999-2002 in Toronto, then returned to Australia. Their address is: 29A Johnston Crescent, Lane Cove, Sydney 2066. Their children are:
[AHEEAA] Catherine Mary                    b. 1968
   [AHEEAA/1] Tony Braund 
[AHEEAB] Dougal Evan                       b. 1971
   [AHEEAB/1] Sanneke Baars
[AHEEAC] Kevin William                     b. 1974
   [AHEEAC/1] Yuka Shimojo 
   [AHEEAC/2] Jessica Whittles
[AHEEAD] Stephen Frederick Rupert          b. 1983.
   [AHEEAD/1] Christopher Aspinall
---
[AHEEB] PAUL FRANCIS HALLOWES.
b. 1942. He moved to Mozambique in 1991 and had a number of businesses in Maputo (the Capital). In 1996 he was given a land grant by the Government on the main road about 60 km north of Maputo on which he built a Motel. He and Elizabeth ran the Motel ("Casa Lisa") for a few years but eventually he leased it out and has recently sold it to the lessee. They remained living in a house behind the Motel where they grew pineapples for export and vegetables for the Maputo market. They now (2011) own a lodge in the same area called The Blue Anchor Inn.
He married:
[AHEEB/1] ELIZABETH DUFFTON.
Known as "Lizzie" in the family. Their children are:
[AHEEBA] Nigel Rupert                     b. 1970
   [AHEEBA/1]   Juanitha Senekal
[AHEEBB] Philippa Anne                    b. 1972
   [AHEEBB/1]  Dennis Guichard            b. 1966
---
[AHEEC] MARGARET JOAN MARY REID.
b. 1947; always called Joan. She married:
[AHEEC/1] ERIC REID.
They lived at: Standon House, Standon, Ware, Herts. SG11 1LA. Their children were:
[AHEECA] Allan Roger                     b. 1969
   [AHEECA/1]  Nicolette Murison 
[AHEECB] Bruce Eric                      b. 1970
[AHEECC] Gordon Angus                    b. 1973
   [AHEECC/1]  Simone Desaunois
Joan Reid died of Luekemia, 12th. February 2015.
---
[AHEED] HELEN BARBARA LOUISE MAGGS.
b. 1948. Known as "Biff". She is currently living in Durban, where she has recently merged the Software Accounting Support Business she had established with the Durban office of the Accounting Firm of Moores Rowland International (www.mr.co.za/business.htm)
She married, in 1972:
[AHEED/1] DAVID MAGGS.
b. 22/11/1945 in Pietermaritzburg South Africa. He grew up in Northern Rhodesia (Zambia) on the copper mines and was schooled at Falcon College in Bulawayo, Southern Rhodesia (Zimbabwe) and at Durban University. The marriage ended in divorce and David died 28/1/1993, at which time he was running a real estate agency with 10 offices or more
Their Children are:
[AHEEDA] Rowley Rupert                     b. 1975
   [AHEEDA/1]  Jenny Constantinou
[AHEEDB] Colin David                       b. 1978
   [AHEEDB/1]  Hilary Culbert
---
ONLY CHILD OF WILLIAM BRIDGEMAN LAMBERT MANLEY AND LADY KATHERINE JANE ELIZABETH MANLEY, née CARNEGIE (later ARMITAGE)
---
[CFABA] LEILA KATHERINE ELSPETH POPHAM
b. 2/10/1025 in London. She married, in Chelsea, 3q. 1952:
[CFABA/1] MICHAEL POPHAM.
Michael died before 1969. At his death Leila's great-aunt Sophia Hope Compton née Hallowes,(who d. 1969), sister of her grandmother Elizabeth Countess of Northesk, set up a trust fund to support her, with reversion to the four daughters of Geoffrey and Marjorie Dimbleby (see next). Leila died in March 2013.
---
THE CHILDREN OF GEOFFREY WILLIAM DIMBLEBY AND MARJORIE HAIG DIMBELBY née BRODIE
---
[CFIAA] BRIDGET ELIZABETH DIMBLEBY
b. 11/4/1946 at 13 Church Lane, Old Headington, Oxford. Having retired from the Teaching profession, she now lives in Northwich, Cheshire, where she is he is one of the Elders of the United Reform Church. She has never married.
---
[CFIAB] ALISON MARY BRYAN, later GRIFFITHS
born in Oxford on 5/8/1948. The family moved to St Albans during her childhood. She married, 2/8/1968:
[CFIAB/1] JOHN BRYAN
Their Children are:
[CFIABA] Katherine Emma                         b. 1/2/1969.
   [CFIABA/1] Matthew Richard Coles             b. 5/11/1968
[CFIABB] William John, later John Louis         b. 16/7/1971
   [CFIABB/1] Sharon Amy Bloch                  d. 1998
   [CFIABB/2] Karen Marie Nehilla
[CFIABC] Patrick David                          b. 20/10/1975.
   [CFIABC/1] Rachel Bassett
This marriage ended in divorce and Alison then married:
[CFIAB/2] LAURENCE KELVIN GRIFFITHS
Their daughter Rachel writes:
"While living in Southampton my mother met my father, Laurence Kelvin Griffiths, who was planning to emigrate to Australia. He had sold his house, quit his job, packed up all of his belongings, and on the morning he was due to emigrate, started having second thoughts. He phoned his Mother (Olwen Gladys Jackson Griffiths, née Evans) and Father (Thomas Hughes Griffiths) to tell them this (they were to be meeting him at the airport with his luggage in a couple of hours time). His mother told him to go and ask Alison to marry him... which he did. And they were married on 6th January 1979.On St George's day - April 23rd 1981, my father adopted my mother's first three children as his own. In doing so, my elder brother changed his Christian names from William John to John Louis. Everyone else just adopted my father's surname Griffiths. In October of the same year, we moved from Romsey to Wordsworth Road, in Shirley, Southampton.
Laurence Griffiths' father was a teacher who in turn was a coal miner's son. He was born 3/7/1947 in Blagdon, Somerset, and brought up in a "Swallows and Amazons" childhood near Chew Valley lake. He learnt to sail at an early age, which seemed to be a passion that went with him all his life. In 2000 he achieved a lifetime ambition when he was one of a crew who did an ocean crossing under sail across the Atlantic. The weekend after he died he was due to be taking the practical part of his Yachtmaster exam (log book and theory already passed). Alas, he never quite made it. My father was, by defninition, a genius. At some point in his life he took an IQ test that could only measure up to an IQ of 180... which he scored. So in all likelihood, he probably scored more than 180, but again, we'll never know.
He was educated at Bristol Grammar School, and later at Trinity College, Cambridge where he gained a First Class Honours Degree in Theoretical Physics. He then went on to the University of Bristol to attempt a PhD, but his briefcase was stolen with his entire Thesis and research in it- in the days before computers this was nothing short of catastrophic, and he with drew from the PhD on the grounds of his thesis not being submitted. Laurence then went on to work for IBM in computer programming, which he remained doing until his very last day of life. He also worked for Microsoft, and Sony before working for himself. A keen folk musician, Laurence had one of those enviable talents for being able to play any instrument he could lay his hands on. What he liked best was playing the fiddle, and he left me an antique violin in his will (it was Geoffrey William Dimbleby's sister's violin, but that's another story). He wrote a piece of music software called "Muse" which is available to download over the Internet; many people have said how much they enjoy using the software and how easy it is to use, but unfortunately, we are unable to update it as he had planned to.
My parents seperated in 2001, and though they lived in seperate houses, still remained married and very good friends. My father moved to Bassett Row, in Southampton. On 23rd November 2002, at which time he was working on a successor to "Muse", he was hit by a car whilst walking near his home. He suffered horrific injuries (consistent with being hit at motorway speed) and was killed instantly. The driver of the car was never charged despite numerous witnesses saying he was speeding. A BBC news article after the inquest is available.
There was one child of of the marriage of Laurence and Alison Griffiths:
[CFIABD] Rachel Anne                          b. 24/2/1980
   [CFIABD/1] Benjamin James Thomas           b. 2/12/1978
---

As of 09/07, Alison Griffiths was about to move from Southampton to Codford in Wiltshire.


---
[CFIAC] HILARY CLARE GOODEN
b. 21/4/1951 at 92 Lonsdale Rd., Oxford; always known by her second name. She is a Registrar of Births Marriages and Deaths. She married, 18/8/1973, at Trinity Church, St. Albans:
[CFIAC/1] PAUL JASON GOODEN
b. 26/10/1950. He is a Structural Engineer. They have two sons:
[CFIACA] Thomas James                        b. 2/9/1978.
   [CFIACA/1] Amy Victoria Jackson
[CFIACB] Peter Nicholas                      b. 10/2/1981
The family home is in Ickleford, Herts.
---
[CFIAD] DEBORAH LINDSAY KIRK, later KIMBLE
b. 20/3/1954 at 92 Lonsdale Rd., Oxford. She was first married to:
[CFIAD/1] CHRISTOPHER KIRK
This marriage ended in divorce and Deborah then married, c. 1984:
[CFIAD/2] JOHN KIMBLE
They are now living in Dartmouth. There are no children.

---
Bridget, Alison, Clare and Deborah were the residuary beficiaries of the trust fund set up for Leila Popham by her great aunt Sophia Compton following Leila's death in 2013.
---
THE ONLY CHILD OF PHILIP JOHN KIRWAN WARD and MARJORIE KIRWAN WARD née VERRAN, sometime POLLARD.
---
[DHFBA] RUTH ELIZABETH LILLY
b. 16/4/1946. Following the early death of her mother she lived with her aunts Ruth and Agnes. She married, 13/5/1967:
[DHFBA/1] IAN GEORGE LILLY
b. 14/2/1946. Their Children are:
[DHFBAA] Matthew Philip                      b. 23/8/1969.
   [DHFBAA/1] Allison Floyd
[DHFBAB] Simon James                         b. 23/1/1972
   [DHFBAB/1] Sara Bilen
The family live in Perth, Western Australia. Ruth writes: "Ian and I were both teachers, art and music. I still do relief teaching and Ian does sculpture which he sells in a local gallery along with playing golf and me being a keen gardener."
---
THE CHILDREN OF RICHARD THOMAS VAUGHAN and BLANCHE INNES VAUGHAN née DICKSON.
---
[DJAAA] SARAH MERION VAUGHAN
b. 11/1/1938 at Savernake. Educ in Surrey; joined the Ministry of Defence in 1962 as a Civil Servant and remained there until retirement in 1998, when she was appointed O.B.E. She retired to Salisbury where among her many activities she is an Official Guide at the Cathedral. B.A. Hons. (Open).
---
[DJAAB] JANET HALLOWES FOWLER
b. 29/7/1939 at Middle Farm, Winterbourne Monkton, Wilts. Educ. St. George, Ascot; then in 1967 joined the M.O.D. like her sister, but gave that up on marriage
She married, in July 1973:
[DJAAB/1] IAN FOWLER.
b. 18/9/1941. He was commissioned in the Royal Artillery, 22/12/1961; Lt. 22/6/63; Captain 22/12/67; Major 31/12/1973; psc 1975; Lt. Col. 30/6/80; Colonel 30/6/85; Acting Brigadier 16/12/88, subst. 30/6/89. Among his appointments were the Command of the Chestnut Troop, R.H.A., 1977-78, Defence Systems Staff Director OR (Land) 2 1988-91; a period at Shrivenham, and Military Attache to the Embassy in Washington D.C from 1991. He retired from the army as Brigadier in 1994, and works now in a variety of Defence-related Consultancies. They now live just outside Salisbury.
Their children are:

[DJAABA] Richard William Ian
b. 26/11/1974 [DJAABB] Jeremy Robert Vaughan b. 28/12/1976 [DJAABB/1] Joy Rosina Louise Pettitt [DJAABC] Christopher Charles Doughty b. 7/6/1980 [DJAABC/1] Lucinda Sarah Langdale Brown
---
[DJAAC] MARGARET CLARE RILEY
b. 29/11/1947 at Middle Farm. Educated at St George's School, Ascot, Berkshire, and then at Cuckfield Domestic Science College, Cuckfield, Sussex, and The Marlborough Secretarial College in Oxford. Her first job for one year was for the Wiltshire Constabulary as a shorthand typist. She then moved to London where she worked for the Ministry of Defence in a similar role for the next two years. In 1969 she left England as a '10 pound Pom' (the Australian Government's Assisted Passage programme) and travelled to Australia where relatives from her mother's side of the family live. After her arrival she had a number of jobs while travelling around Australia; while in Brisbane in 1970 she met:
[DJAAC/1] MICHAEL PATRICK RILEY.
(born 10 December 1950, Melbourne, Australia). They married 8/1/1972. Known as "Margie and Mike" in the family. Mike is an architect and builder; they are still living in Brisbane.
Margie writes:"Following a number of administrative positions, I undertook a course of study which enabled me to work with adults in a training capacity. This change in career path opened up other opportunities and I now work for TMP Worldwide in the recruitment area which I find stimulating and immensely enjoyable."
They have had two children:
[DJAACA] Thomas Peter                        b. 24/1/1975
[DJAACB] Edward Michael                      1977-2000
---
THE CHILDREN OF KENNETH NEIL HALLOWES and EDNA MAY HALLOWES née LOVETT.
---
[DKEAA] BRIAN KENNETH HALLOWES
b.1934. For most of his life he worked in Hallowes Cordials, the family business. He married, in 1959:
[DKEAA/1] JOY LYNTON BEVERLY. Their children are:

[DKEAAA] Ian Brian
b. 1962 [DKEAAA/1] Jennifer Maree Peterson [DKEAAB] Diane Joy b. 1964 [DKEAAB/1] Scott Hodgson. Brian Kenneth Hallowes died in 2002
---
[DKEAB] COLIN HOWARD HALLOWES
b. 1937. He married, in 1966:
[DKEAB/1] SUSAN MAXINE POTTS.
b.c. 1941. They met while both were working for the P. & O. Shipping Company in Sydney. In 1961 Susan's father moved his family to London on his appointment by the Australian Government to be the Commonwealth Veterinary Officer in Britain. Since Colin and Susan were already engaged, he decided to accompany them. Colin worked at the Cunard Steamship Co. in Lower Regent Street and later the British India Shipping Co. in Aldgate. He lived in Sutton, later Chalk Farm (NW1); the Potts family were in Banstead, Surrey. Susan did not work after they were married and Colin joined his brothers in Hallowes Cordials. He retired in 2001 and they now live on the Central Coast about 100 km north of Sydney.
Their children are:

[DKEABA] Melinda Susan
b. 1968 [DKEABA/1] Matthew Peterson [DKEABB] Christopher Colin b. 1972.
---
[DKEAC] PHILIP GORDON HALLOWES
b. 1941. He too spent most of his working life at Hallowes Cordials. He married, in 1965:
[DKEAC/1] WENDY POWELL.
Since 1971 they have lived on the Gold Coast in Queensland where Wendy is Matron of a nursing home.
Their children are:

[DKEACA] Merryn
b. 1969 [DKEACA/1] Kenneth Clark [DKEACB] Nicole b. 1970 [DKEACC] Anthony b. 1971 [DKEACC/1] Fiona Sandilands [DKEACD] Mark b. 1973. [DKEACD/1] Alexia Glouftis
---
[DKEAD] CLAIRE EDNA ROCHFORD
b. 4/9/1943. She married:
[DKEAD/1] RONALD JAMES ROCHFORD
b. 6/1/1941. Their children are:

[DKEADA] Stephen
b. 1971 [DKEADA/1] Michelle Smith [DKEADB] Leanne Claire b. 1974. After their marriage ended in divorce, Clare elected to keep her married name. She is now workoing in a bank.
---
THE CHILDREN OF GORDON LOVETT and ETHEL VALDA LOVETT née HALLOWES.
---
Their children were:
[DKEBAA] David/ b. 2/12/1961; d. 28/11/1998.
[DKEBAB] Belinda, b. 2/10/1963
Graham died 27/8/1999.
---
[DKEBB] ROSLYN HUNYOR
b. 16/6/1939. She married, 2/12/1965:
[DKEBB/1] ALEX BELA LESLIE HUNYOR
b. 31/3/1939 in Budapest. Their children are:

[DKEBBA] Alex Paul
b. 23/1/1967 [DKEBBA/1] Alison Peters b. 11/3/1967 [DKEBBB] Mark Gordon b. 14/6/1968. [DKEBBC] Jonathon Neil b. 3/3/1972. [DKEBBD] Kathryn Elizabeth b. 15/9/1973
---
[DKEBC] LESLEY BENGER
b. 1949 and died in 2000. She married, in 1979:
[DKEBC/1] ROSS BENGER
b. 25/10/1944. Their children were:
[DKEBCA] Amy, b. 3/2/1981
[DKEBCB] Richard, b. 9/8/1982
[DKEBCC] Sarah, b. 23/9/1985
[DKEBCD] Anthony, b. 17/10/1987.
---
THE CHILDREN OF CEDRIC SHEPHEARD HALLOWES and ALICE MARY ("JOAN") HALLOWES née PERRY.
---
[DKECA] MALCOLM NEIL HALLOWES
b. 27/7/1939. He married:
[DKECA/1] VALERIE MERCER. Their children are:
[DKECAA] Christine Anne, b. 20/7/1964
[DKECAB] Michelle Gaye, b. 19/11/1966
---
[DKECB] PERRY ANTHONY HALLOWES
b. 18/10/1943. He married:
[DKECB/1] ANNETTE SIRIBIL. Their children are:
[DKECBA] Justin Guy, b. 27/10/1968
[DKECBB] Christian Marc, b. 19/5/1973
---
THE ONLY CHILD OF EDWARD RUMNEY HAMMAT AND JULIANA HAMMAT née CHACE
---
[EJBBA] JACQUELINE PHELPS NEIFERT
b. 11/11/1927 at Jacksonville. She married, 14/10/1950 at St. John's:
[EJBBA/1] DONALD DEAN NEIFERT
b. 28/6/ 1929 at Topeka, Kansas. Educ. at Tulsa, Oklahoma, and became a bookkeeper. He served in the US Navy 18/6/1947-6/7/1950. Res. 6285 Spring Forest Circle, Jacksonville. They have one child:
[EJBBAA] Denise Lynn, b. at Jacksonville 16/10/1956.
---
ONLY CHILD OF WALTER LYNCH AND WINIFRED LANIER LYNCH née DRYSDALE
---
[EJDAA] ELIZABETH LANIER HALL
b. 23/10/1925. She married, 18/2/1950, at St. John's:
[EJDAA/1] ROBERT WILLIAM HALL.
Clerk in the Naval Air Station, Jacksonville. Res. 4742 Merrimac Avenue, Jacksonville. Their children are:
[EJDAAA] Robert William Jnr., b. 7/1/1952.
[EJDAAB] Walter Christopher, b. 4/1/1954.
[EJDAAC] ??? Louise, b. 20/10/1956.
---
THE CHILDREN OF RICHARD DANIEL DRYSDALE, Jnr. AND ELIZABETH DRYSDALE née JOHNSON
---
[EJDBA] RICHARD DANIEL DRYSDALE III
b. 20/9/1928 at West Palm Beach. Salesman, Sun Oil Co. Res. 11731 Scharfer Rd., Detroit, Michigan. He married, 22/12/1948:
[EJDBA/1] NANCY BAILEY BROWN
of Wynnewood, Pennsylvania. Their Children are:
[EJDBAA] Elizabeth Lee, b. Grand Rapids, Michigan, 29/10/1949
[EJDBAB] Nancy, b. 1/7/1951
---
[EJDBB] JAMES MILLER DRYSDALE
b.5/6/1932 at Columbus, Ohio. (1955) "Serving in the Army".
---
[EJDBC] ELIZABETH CLAIRE DRYSDALE
b. 27/5/1936 at Columbus, Ohio.
---
THE CHILDREN OF LOUIS NICHOL HALLOWES Jnr. and GEORGETTE GOLDEN HALLOWES née LONDO.
---
[ELDAA] CYNTHIA ANN BUMP, later QUISTGARD
b. 9/9/1954 in Chicago, Illinois. She married, firstly:
[ELDAA/1] TERENCE BUMP
b. 28/7/1947 in Spokane, Washington. Their children were:
[ELDAAA] Leah Tess
b. 1976 [ELDAAA/1] Karl Filsinger b. 1959 [ELDAAB] Lesa May b. 1980 [ELDAAB/1] Joseph Patrick Pryor, Sr. b. 1978. Terence Bump died in 2003 but the marriage had ended earlier. In 1997 Cynthia Ann married, secondly:
[ELDAA/2] DAVID QUISTGARD
Cynthia had reverted to her maiden name after her divorce but took her second husband's name on remarrying.
---
[ELDAB] RICK LEE HALLOWES
b. 28/10/1948 at Bellingham, Washington. He married:
[ELDAB/1] PAMELA DIANE POLK
b. 12/12/1951 at Lodi, California, d. of Ernest Polk (b.1930) and his wife Ruby Elaine Maire (b. 1931) They have one chilld:

[ELDABA] Shaul Kosmo
b. 1973 [ELDABA/1] Jodie Ellen Gray b. 1976. Rick flies and sells motorised parasail planes.
---
[ELDAC] TERESA LOUISE HALLOWES, sometime LAMPLEY, later CASWELL, then BULWA
b. 10/3/1951 in Chicago, Illinois. She married, firstly, 14/3/1968:
[ELDAC/1] PAUL HOWARD LAMPLEY
b. 11/2/1944 in Bristow, Oklahoma, son of the Rev. Lenton Madison (1901-1988) and his wife Helen Eileen Blair (b. 1924). He worked as a Design Liasion Engineer for the U.S. Navy at Mare Island, California. Their children were:
[ELDACA] Dondi Lynette
b. 1968 [ELDACA/1] Kevin Matthew Barlay b. 1968 [ELDACB] Joseph Edwards b. 1969 Teresa and Paul were divorced in 1973 and Teresa then married:
[ELDAC/2] CHRISTOPHER EDWARDS CASWELL
b. 4/12/1952 in San Jose, California, son of Dwight Allan Caswell Snr. (b.1921) and his wife Doris Helen Rayburn (b. 1923). He is a professional musician, specialising in Celtic Music. With Teresa they built and sold Celtic Harps for twelve years until their shop was destroyed in a flood in 1986. They had one child:

[ELDACC] Devin Hallowes
b. 1978 Teresa and Christopher were divorced in 1997 and Teresa then married, thirdly:
[ELDAC/3] ROBERT ALLAN BULWA
b. 9/9/1944 in Los Angeles, California; a Probation Officer for Sonoma County, CA, now retired.
Teresa continues to be active in Celtic music (Irish and Scots), playing the fiddle and concertina. She has now decided to revert to her maiden name.
---
THE CHILDREN OF FREDERICK WHITE WOODWARD AND HARRIETT WOODWARD née HALLOWES
---
[ELFAA] HARRIET HALLOWES WOODWARD BURTON
b. 1946. She married, in 1974:
[ELFAA/1] DONALD HOLT BURTON
Their children are:
[ELFAAA] Haley Woodward, b. 1979
[ELFAAB] Louise Holt, b. 1984
---
[ELFAB] FREDERICK WHITE WOODWARD, Jnr.
b. 1952. He married, in 1986:
[ELFAB/1] KAY WHELESS
Their children are:
[ELFABA] Eleanor Brown, b. 1992
[ELFABB] Harris, b. 1994
---
[ELFAC] ADALYN QUINN WOODWARD
b. 1954
---
THE CHILDREN OF JOHN POST HALLOWES Jnr. AND JACQUELINE HALLOWES née WEBB
---
[ELFBA] PAMELA HALLOWES
Born February 1949.
---
[ELFBB] PAGE HALLOWES HAAS
Born in 1950: she lives in Huntsville, Alamaba and is an English Teacher.
Come on, Page! Give us some more data! You promised!
---
THE CHILDREN OF THOMAS HALLOWES AND BOBBIE JEAN HALLOWES née HARDCASTLE
---
[ELFCA] LAURA LEE HALLOWES
Born 4/11/1965 and adopted by Thomas and Bobbie in 1966.
---
[ELFCB] THOMAS CHRISTIAN HALLOWES
b. 8/11/1967 in Gadsden, Alamaba, and moved to Atlanta, Georgia four years later where he still lives. He writes:
"I attended Georgia State University, and received a B.A. in Journalism. In my senior year I had an internship through Georgia State and The University of London with the BBC. A small group of students and myself spent a short amount of time at all of the different BBC facilities throughout England. When I came home I had a production internship with a small television station in Atlanta (WGNX). I was not hired directly after my internship was finished (no jobs available). I saved up some money and backpacked across Europe. I was hired over the phone (by the station I interned with) while I was in Austria. Since I was hired in 1990, I have gone from Production Assistant to Remote Operations Engineer. We became a CBS television affiliate a few years ago. It is my job to set up microwave uplinks (live shots) for the local news. I have a wonderful wife named Katherine Denise Hallowes. Her maiden name was Maury. We were married November 19, 1995. She was born April 28, 1967 in Orlando Florida. She is a R.N.C. (registered nurse certified) at Georgia Baptist Hospital. She works in Labor and Delivery. We have bought some land in Alpharetta Georgia ( a suburb of Atlanta), and are planning to have a house built this year. P.S. I have some pretty good photos of Col. Miller Hallowes' land in New Switzerland, family graves in St. Mary's Georgia and sugar cane factory at Bolinbroke, if you would like to see them."
On May 7th., 2005, their marriage was blessed with the birth of triplets -
eir father reports (16/10/2011) that they have started kindergarten this year and play on a soccer league.
Thomas continues to be a valued contributor to this Genealogy. E-mail: thomashal@bellsouth.net
---
THE ONLY CHILD OF JAMES MONGIN HALLOWES III. and his first wife BLANCHE MARIE HALLOWES née HERBSTER
---
[EMBAA] JAMES MONGIN HAYNES
James M. Haynes writes: "I was born James Mongin Hallowes Jr. III, I have been told, in Louisville, KY on 27 July 1929, of James M. Hallowes and Blanche Marie Herbster Hallowes. My birth parents divorced - I do not know the dates of their marriage or of the divorce - and my Mother married John Lowell Haynes, who later adopted me. As a consequence of the adoption, my name was changed to Haynes.
To the best of my knowledge, I never saw my biological father. I believe that during WW II he was in the US Navy, and that he paid at that time child support for me. Mother was reticent on the matter.
I am located in Oklahoma City, Oklahoma (at work) and in a small town adjacent called Choctaw, for home. As I said earlier, I was originally from Louisville, KY, but I served in the Air Force for 30 years, as did my adoptive Father, (so combined we had 60 years) and moved frequently, winding up here, out of choice.
I married in 1950, and in 1958 a son was born to us, John Thomas Haynes. He has married twice, but had no children, nor will he."
---
THE CHILDREN OF JAMES MONGIN HALLOWES III and his second wife ETHEL HALLOWES née PEDERSEN
---
[EMBAB] JAMES MONGIN HALLOWES IV
---
[EMBAC] JEFFREY RAY HALLOWES
He married:
[EMBAC/1] CAROL PICCOLA
Their children are:

[EMBACA] Mark Andrew                        b. 26/3/1969
   [EMBACA/1] Deborah Kramer
   [EMBACA/2] Lisa Francis Burns
[EMBACB] James Anthony                      b. 10/7/1971
   [EMBACB/1] Cindy Sippel                  b. 14/1/1965
[EMBACC] Kristen Anne                       b. 26/8/1974
---
ONLY CHILD OF JOHN NICOL HALLOWES Jnr. AND SARAH HALLOWES
---
[EMCAA] KATHERINE WEST
She married:
[EMCAA/1] JESSE C. WEST
- of Pensacola, Florida. They had a son [EMCAAA] Robert: all three - Jesse, Katherine and Robert - were among the Pall Bearers at her father's funeral in 1967. Jesse West has since died, Katherine was last heard from when living in the Miami area in 1980.
---
THE CHILDREN OF DOROTHY ELIZABETH HALLOWES, ADOPTED BY LLOYD G. COOK AND BETHEL L. COOK OF SARASOTA, FLORIDA.
---
[EMCBA] JAMES EDWARD COOK.
b. 17/6/1943 at Good Samaritan Hospital, West Palm Beach. Called "Jim". He graduated from High School in Sarasota in 1961, then joined the US Navy at Great Lakes, IL. While in the Navy he went through College on the Nuclear Electronics Program. "I'm an electrical engineer / MIS VIP / Network Manager type. Additionally, professional musician." He married:
[EMCBA/1] SUSAN AGNES SZCZUR
From Chicago. Aged 51 (in 1999). She also is a professional computer engineer; in previous years she was a disc jockey at a Chicago radio station.
They are now living at 286 Forest Estates Drive, West Palm Beach, FL 33415. E-mail: wa44fl@aol.com
---
[EMCBB] PATRICIA ANN COOK.
b. 6/11/1944 at Good Samaritan hospital.
---
In 1945 when they adopted Jim, Lloyd G. Cook was an insurance agent, living in Pahokee, FL, where Bethel also worked as a messenger. When they found about Pat, they adopted her too. Soon after this the family moved to Sarasota, where both children spent their childhood school years. Lloyd died aged 60 of a heart attack in 1980; Bethel is now living in Tampa, FL.
---
THE CHILDREN OF DALE VAN CLEVE HALLOWES AND NORMA J. HALLOWES
---
[EMDAA] LAWRENCE DALE HALLOWES
Known in the family as "Larry". He was born 1/10/1945 and died of cancer, 18/2/1977. He married:
[EMDAA/1] PATRICIA LEE STEELE
Known as "Patti". She now lives in Burbank, CA.
Patti writes: "I used to be a hairdresser in my younger days, then after (and during) my husband's illness I became interested in medicine and worked for doctors for 15 years. Now I am doing ceramic art. I have a few pictures of my work on the Internet if you would like to see. I had the buffalo / bison piece in a show a few weeks ago and it sold, some of the other pieces have been sold at a sale in Ojai, California that is an annual event."
Patti has two pages out on Facebook, the first, which she has made Public. showing the album of her her professional work and her second, more personal photos, some of Larry and her wedding and much more, just for family and friends.
E-mail: PHallowes@msn.com.
---
[EMDAB] JAMES MICHAEL HALLOWES
Called "Jim". Formerly Vice President and Creative Superivisor at Doyle Dane Bernbach Advertising, originally in New York and later in Los Angeles, with whom he was involved in high-profile campaigns for, among others, Polaroid, Chivas Regal, Sony, Celanese, American Airlines, Volkswagen, Bulova Watches (in New York), Southern California Gas Company, Tropicana Hotel/Casino, Western Airlines, Sinsei Toys, General Telephone, 20th. Century Fox and Porsche/Audi (in L.A.). After some twelve years with DDBA he formed his own company, Hallowes Productions, in 1985; he is also Creative Director of KleinMickaelianPartners, L.A. He has been a Director Member of the Directors' Guild of America since 1984.
Visit his personal website at http://www.JimHallowes.com/index.html and The Hallowes Productions website at: http://www.hallowesproductions.com/index.html.
Jim was first married to:
[EMDAB/1] PATRICIA ANN BERRY
He subsequently married, on October 11th. 1998:
[EMDAB/2] AMY NIVEN LOHMAN
Jim writes: (We were married) at a beautiful service in Malibu Canyon at the Saddle Peak Lodge. We were honored to have guests come from as far away as Hamburg, Judge Michael Nathow and his wife Anne , and also close friend Mr. Wolf-Rudiger "Nick" Schult and his wife Marlies. Also, friends and family from Washington, Texas, Florida, Arizona, Maryland and all over California. We honeymooned at the Sandals Royal Bahamian Hotel Resort and Spa in Nassau; and live in West Los Angeles, California.
Jim writes again, in December 2005: Unhappily I report to you that Amy and I have divorced, effective this month. She is having some emotional issues and health problems and she decided that she could not be in a relationship, marriage, or live in Los Angeles and has qualified for and is now on State disability for her condition.
Please put her in your prayers! She's thinking of moving to Hawaii and live on a new age commune and healing center. I wish her well!
---
THE CHILDREN OF FREDERICK CARNEGY HALLOWES AND DIANA BARBARA HALLOWES née MARRIOTT
---
[FBBAA] JULIETTE MALLISON
b. 30/4/1946 at Malmesbury Hospital. She married:
[FBBAA/1] VOLKER MALLISON
They live in Gottingen in Germany. Juliette is a Veterinary surgeon (M.R.C.V.S )and also has a doctorate in Veterinary Science which she completed in Germany. They have had four children; one of them, Helen, died in 1989. Further data expected soon.
---
[FBBAB] RUPERT RICHARD MARRIOTT HALLOWES
b. 29/3/1949 at Prested Hall, N.H. Kelvedon.Known as "Richard" within the family. He now lives in New Zealand. He has married:
[FBBAB/1] PENELOPE JANE O'CONNOR, née KING
d. of James William King (born 25/9/1913 in Carshalton Surrey; died 18/10/1991.) whose parents were Richard Rueben King (born 1854? in Beddington Surrey; died 1916?) and his wife Ada Matilda, née Hartfield (born 1896 died October 1936); and of James' wife Jean Anne, née McRae (born in Carshalton Surrey 18/7/1920) whose parents were Corrie Enrico McRae (born 21/10/1890; died 20/4/1934) his wife Hilda Jane, née Ward (born Dennington Suffolk; died 12/8/1954.
Their children are:
[FBBABA] Laurence James, b. 16/2/1984 at Christchurch Women's Hospital, Christchurch, N.Z.
[FBBABB] Jessica Sophia, b. 7/8/1986 at Darfield Hospital, Darfield N.Z.
---
THE CHILDREN OF ANTHONY JOHN HALLOWES and his second wife PAULINE HALLOWES née CROSS
---
[FBCAA] RUPERT LANCE CHAWORTH HALLOWES
b. 24/10/1947 at Eldoret in Kenya. He was killed in a road accident at Chard in Somerset, 17/12/1965, and is buried at St. Nicholas' Kenilworth.
---
[FBCAB] FRANCIS BERNARD BRABAZON HALLOWES
b. 7/3/1949 at Kisumu in Kenya. Known as "Brab" within the family. Educ. Chard School, Somerset, and Leamington College. He served for 30 years with the Birmingham City Police and West Midlands Police, retiring in August 1998. He is a Member of the Standing Committee of the National Federation of Sea Anglers and Secretary to the Competitions Committee. He was Manager of the England Ladies Sea Fishing Team in 2000. He now lives opposite the church in Honiton, Devon and will shortly be a Churchwarden for St. Mary's.
He married, 10/6/1972, at Ilminster:
[FBCAB/1] BRIDGET DIANE NEWIS
b. 25/9/1946. There are no children.
---
Index
---
THE CHILDREN OF RUPERT BLACKWOOD HALLOWES and DOROTHY FRANCIS HALLOWES née HUTCHINSON
---
[FBCCA] SUSAN MARGARET WARD
b. at Bebbington 5/8/1947. She is married to Robert Ward, they live in Canada and have children.
---
[FBCCB] ELIZABETH SHIRLEY POWELL
b. at Windsor Maternity Home 9/5/1949. Her married name is Powell, the family live in Norfolk and also have children.
---
[FBCCC] RICHARD PETER HALLOWES
b. at Windsor Maternity Home 30/12/1950. He served in the Royal Navy, is now retired and works at a marina.

---
[FBCCD] SIMON DAVID HALLOWES
b. at Hale Barnet 10/3/1955. He also served in the Navy.
---
[FBCCE] JAMES ANDREW TIMOTHY HALLOWES
b. 1957. During his Navy Service, he served on HMS Alacrity during the Falklands War, also in Bosnia and finally in Afghanistan. Awarded the M.B.E. He now works as a night watchman at a marina and teaches sailing. He married:
[FBCCE/1] SUSAN DENISE BALLARD
She served in the Royal Air Force as an Air Traffic Controller. Their children are:

[FBCCEA] Michael David                      b. 05/04/1984
   [FBCCEA/1] Deborah Kramer
[FBCCEB] Carrie Louise                      b. 14/08/1988
   [FBCCEB/1] **** Troke                  
[FBCCEC] Sophie Marie                       b. 10/02/1991
---
ONLY CHILD OF FREDERICK CHARLES WALL AND MILDRED LILIAN WALL née HALLOWES
---
[FDACA] CHRISTOPHER CHARLES HALLOWES WALL
b. 24/2/1924 at Parkstone, Dorset; educ. Imperial Service College. EC 2/|Lt., R.A.S.C., 24/1/1943; WS Lt. 24/7/1943; T/Lt. 24/8/1946; T/Capt. 25/4/1948; retired May 1951. He served in India, Burma, Malaya and Java 1942-46, then in the UK, Malta and Egypt 1946-1951. "In Business". Res. Hadrian Way, Upper Bassett, Southampton. He married, 19/6/1948, at Milford on Sea:
[FDACA/1] DOROTHY JOAN METCALF
b.2/8/1929 at Barton on Sea, Hants., d. of Colonel John Metcalf of Milford on Sea. Their children are:
[FDACAA] Caroline Anna                        b. 22/1/1951
[FDACAB] Richard Anthony Charles              b. 30/6/1953
[FDACAC] Suzanne                              b. 24/7/1955
[FDACAD] Nicholas Hallowes                    b. 5/4/1957
This marriage ended in divorce. Christopher married again; his second wife's name was Mary; they had no children.He died in 198*.
---
THE CHILDREN OF MALCOLM GEORGE HALLOWES AND HILDA MARY HALLOWES née WALTON.
---
[FDADA] PETER NORTON HALLOWES
b. 5/1/1934 at Edgbaston; educ. at Romsey College; Engineer. Now (1998) retired. Married, but without children..
---
[FDADB] MICHAEL RICHARD HALLOWES
b. 18/5/1942 at Workington; educ. St. Andrew's Preparatory School, Woking, then Lancing College. He runs a Company based in North London called "Ten Tenths" which supplies period motor vehicles to the Television and Film Industries. A contributor to this Genealogy. He married, 2/12/1967:
[FDADB/1] KRISTINA ANGMO
d. of Nils and Barbro Angmo, of Västerås, Sweden. They are now divorced. Their children are:

[FDADBA] Lisa Mariana                   b. 1/12/1971
[FDADBB] Oliver Brabazon                b. 7/11/1974
---
[FDADC] PENELOPE BLACKWOOD HALLOWES
b. 30/7/1946 at Farley House, Farnborough. Educ. Farnborough Hill Convent, Guildford High School, and Art College. She worked for many years as a TV journalist and researcher. During 1965-72 she was on The Observer; 1972-74 the "Saturday Review" (San Francisco); 1974-94, the BBC (as a freelance from 1982). Now she is retired, lives in Magnolia Road, Chiswick, and works with animals.
---
THE CHILDREN OF JOHN McNAB HUMPHRY AND MARY HUMPHRY née GEDGE
---
[FEBAA] SIMON MacNAB HUMPHRY
b. 12/10/1933 at Stowell; educ. at Oundle. Aeronautical Engineer.
---
[FEBAB] BRIAN GEDGE HUMPHRY
b. 21/9/1935 at Aldersted; educ. at Winchester. National Service ; 2/Lt., R.A.
---
THE CHILDREN OF ARTHUR ROY HALLOWES WARING and PAMELA WARING, née SMYTH.
---
[FEGAA] JOHN BLACKWOOD WARING
b. 1/8/1946 at Southborough. He has worked in the field of Hotel Personnel for most of his career. He married, 25/2/1978:
[FEGAA/1] JANET DOROTHY ROWE
b. 8/1/1946, d. of Donald and Dorothy Rowe. She does secreterial work part-time. Their children are:
[FEGAAA] Peter Blackwood                   b. 6/9/1979 
[FEGAAB] Charlotte Elizabeth               b. 19/6/1981
---
[FEGAB] SIMON HALLOWES WARING
b. 23/12/1949 at Tunbridge Wells. He is married, with one child:
[FEGABA] Jane, b. c. 1971.
---
[FEGAC] PETER CHARLES WARING
b. 30/10/1951 at Tunbridge Wells. He married:
[FEGAC/1] SUSAN HARRISON
Their children are:
[FEGACA] Emily Victoria, b. 1982.
[FEGACB] Daisy Elizabeth, b. 1985.
This marriage ended in divorce. The Christian name of Peter's second wife is Catherine; she is French.
---
THE CHILDREN OF HENRY BLACKWOOD HALLOWES WARING and MYRA JEAN WARING née HOARE.
---
[FEGCA] RICHARD BLACKWOOD WARING
b. 25/2/1953 at Bungaar Hospital, Kuala Lumpur. He married:
[FEGCA/1] CHERYL LOUISE PENNELL
b. 1958. Richard is currently (2/2006) a member of the Biological Department at Temple University, Philadelphia, where he is researching the Catalyctic Activity of Self-splicing RNA.
---
[FEGCB] SARAH ELIZABETH FREED
b. 4/1/1956 at the Military Families Hospital, Chatham. She married:
[FEGCB/1] MICHAEL D. FREED
Their children are:
[FEGCBA] Jennifer Sarah, b. 1983
[FEGCBB] Helen Catherine, b. 1987
---
[FEGCC] MICHAEL GEOFFREY WARING
b. 1959 on Cyprus. He married:
[FEGCC/1] ASTRID EIKEMO
b. 1963. Their children are:
[FEGCCA] Hanna Eikemo, b. 1989
[FEGCCB] Henrik Eikemo, b. 1991
---
THE ONLY CHILD OF GEOFFREY CHARLES MOFFAT SPRY and VIOLET MARY HALLOWES SPRY née WARING.
---
[FEGDA] HARRIET MOHAMED

b. 19/4/1956 at Kingston on Thames. She is married to:
[FEGDA/1] NAZEEM MOHAMED
b. 1954. They have two children:
[FEGDAA] Sophie Mary, b. 25/4/1993
[FEGDAB] Freya Zera, b. 9/1/1996
Harriet is now living and working in Uganda..
---
THE ONLY CHILD OF EDWARD OWEN UNWIN and VIVIAN UNWIN, FORMERLY MARGETTS, née STOCK.
---
[FGAAA] SARAH PEREGRINE MORGAN
b. 9/5/1935 in Portsmouth. She married, in 1966:
[FGAAA/1] RICHARD FRANCIS MORGAN
b. 29/8/1929. Their children are:
[FGAAAA] Jonathan Edward Francis           b. 17/7/1967 
   [FGAAAA/1] Caroline Mary Hirst          b. 1969
[FGAAAB] Daniel Henry Thomas               b. 24/11/1968
   [FGAAAB/1] Alice Margaret Reid          b. 1968
---
THE CHILDREN OF JOHN HAROLD UNWIN and ELIZABETH STRONG UNWIN née HENDERSON
---
[FGABA] STEPHEN JOHN UNWIN.
b. in Edinburgh, 8/7/1940. He married, in 1969:
[FGABA/1] JANET MATHER
b. 1941. Their Children are:
[FGABAA] Sophie, b. 1974
[FGABAB] Emily, b. 1979
---
[FGABB] DAVID EDWARD UNWIN
b. in London 8/3/1943. He married, firstly, in 1966:
[FGABB/1] JUDY MACLAUCHAN (b. 1942)
- and secondly, in 1991:
[FGABB/2] MARIAN SHELLEY (b. 1950)
---
[FGABC] ANDREW FERGUS GRAHAM UNWIN
b. in Edinburgh 28/6/1946. He married, in 1970:
[FGABC/1] BRUNA FULCHERI
b. 1945. They had one child:
[FGABCA] Alexandra
b. 1970 [FGABCA/1] Michael Hodgson b. 1966
---
[FGABD] MARY SAGE ELIZABETH UNWIN
b. in Kingsley, 3/1/1949.
---
THE CHILDREN OF CECIL MONTAGUE JACOMB m and PAMELA SAGE ELLIS née UNWIN
---
[FGACA] ROGER WYKEHAM ELLIS
b. 3/10/1929 at 5 Southwick Place, Hyde Park; educ. at St. Peter's, Seaford, Winchester and Trinity College Oxford. Matric. 1949 (Scholar). Following National Service in the Navy (1947-49) he became an Assistant Master at Harrow in 1952 and was Housemaster of the Head Master's House, 1961-67. In 1967 he became Headmaster of Rossall, then in 1972 Master of Marlborough College, Oxford. In 1986 he joined Barclay's Bank as Graduate Recruitment Manager. He retired from Barclay's in 1991 and next year became a Director of Asquith Court Schools Ltd.
He was a member of Harrow Borough Education Committee 1956-60, and of Wiltshire Education Committee 1975-86; and is a Governor of a number of distinguished schools, including Harrow, Fettes, and St. Edward's Oxford. His publications include (1997) Who's Who in Victorian Britain and (2000) Britain's Prime Ministers. In 1984 he was appointed CBE.
He married, in 1964:
[FGACA/1] MARGARET JEAN STEVENSON
b. 1935. Their children are:
[FGACAA] Katherine                           b. 1965
   [FGACAA/1] Alexander Green                b. 1966
[FGACAB] Harriet                             b. 1967
[FGACAC] Alexander Wykeham                   b. 1967
   [FGACAC/1]  Maria Teresa Adegas           b. 1964
Roger Ellis has supplied extensive data on the Unwin and Ellis families to this database, and his son Alexander, was briefly in e-mail communication with the Compiler in October 2000.
---
[FGACB] CAROLINE SAGE RAWLE
b. 10/7/1932 in London. She married, q2 1957, at Christ Church, Lancaster Gate, Paddington:
[FGACB/1] JOHN W.E. RAWLE
b. 1922, s. of A.S. Rawle of The Hermitage, Walton Heath, Tadworth, Surrey. Their children are:

[FGACBA] Frances                         b. 1958
   [FGACBA/1] Neil Craggs                b. 1957
[FGACBB] James                           b. 1960
   [FGACBB/1] Sandra Adney               b. 1959
[FGACBC] Clare                           b. 1962
   [FGACBA/1] Peter Donaldson            b. 1962
[FGACBD] Elizabeth                       b. 1964
   [FGACBD/1] Nicholas Birkett           b. 1961
John Rawle died in 1996; Caroline died in 2011.
---
[FGACC] JULIA PEREGRINE ELLIS
b. 25/3/1936 in London.
---
THE CHILDREN OF KENNETH JOHN FULTON AND EILEEN FULTON née WADDELL
---
[HBAAA] DIANA MAUD VINE, later MANSON
b. 1934. She married, 1stly, in 1965:
[HBAAA/1] FRANK VINE (b. 1929). Their children were:
[HBAAAA] Philip                         b. 1965
   [HBAAAA/1] Julie Cupples
[HBAAAB] Nigel                          b. 1967
Diana married 2ndly,:
[HBAAA/2] DAVID MANSON (b. 1927).
---
[HBAAB] JUDITH ISOBEL HYDE, later CASSELLS
b. 1936. She married, 1stly, in 1958:
[HBAAB/1] JOHN GALBRAITH HYDE (b. 1934).Their children were:

[HBAABA] John Kenneth                   b. 1959
[HBAABB] Deborah Ann                    b. 1960
[HBAABC] Miranda Jane                   b. 1962
   [HBAABC/1] Scott Aucutt
John Hyde died in 1968 and Judith married 2ndly,:
[HBAAB/2] DAVID CASSELLS (b. 1925).
There was one child of Judith's second marriage:
[HBAABD] Emma Eileen
b. 1965David died in 1997.
---
THE CHILDREN OF SIR GEORGE PHILIP PROCTOR AND MARY ("MOLLY") TURNEY PROCTOR née MONSARRAT.
---
[HBBAA] JENIFER MARY MONSARRAT GREEN
b. 27/2/1931 in Liverpool. She married, 9/6/1953:
[HBBAA/1] DONALD SNOWDEN GREEN
s. of James Green and Doris Green née Snowden, a relative of Philip Snowden, Chancellor in Ramsay Macdonald's Government in the 30s. Their Children, with their spouses, are:


[HBBAAA] Charles Richard Donald           b. 14/8/1960
[HBBAAB] Katherine Mary                   b. 3/8/1962
   [HBBAAB/1] Mark Smith
[HBBAAC] Stephanie Jane                   b. 30/7/1965
   [HBBAAC/1] Benjamin John Sykes
[HBBAAD] Fiona Jenifer                    b. 11/4/1967
[HBBAAE] Margaret Anne                    b. 11/4/1967.
---
[HBBAB] CHARLES JEREMY MONSARRAT PROCTOR
b. 22/1/1934. Known as "Jeremy" in the family. His wife's name is Therese. Their children are:
[HBBABA] Marie Therese; married, with one son, to +++ Compton: they are now separated.
[HBBABB] Catherine, married, with three children, to Mark +++
[HBBABC] Justin. fds 1985.
[HBBABE] James, born c. 1976: about to be married to Deborah +++
Jeremy died in May, 2014.
---
[HBBAC] SUSAN JEAN MONSARRAT PROCTOR
b. 20/3/1937. She worked as a travel agent in New Zealand, but was unable to set up in the same business in Britain, and eventually moved into sheltered accommodation in Southhampton. She died in February 2015.
---
THE CHILDREN OF HILARY JOHN BRADLEY ARMSTRONG AND JUDITH FELICITY TURNEY ARMSTRONG née MONSARRAT.
---
[HBBCA] GILES KEITH ARMSTRONG
The Complier writes:
It had been my intention not to write anything about myself, but some of my e-mail correspondants have agued against this, so here goes:
I was born 5/10/1941 at Bulcote Lodge, where my grandmother had set up camp for the War, just across the woods from "Oaklands" where nine years later my father moved the family from Burton Joyce. After education at the Village School and St. Bede's Prep. School near Rugely, I went on to Ampleforth; an expensive education during which far too little time was spent on advising me what I should do with it once it was finished. On my 18th. birthday in 1959 I started work at an Accountants' office in Nottingham, an opening which my father had secured for me. In 1965, having failed to pass the exams, I came down to London where I joined the Staff of W & G Foyle, the World-famous Bookshop; and there I have remained ever since. During most of this time I have been in charge of the English Language Teaching Department, which is now probably the largest in a general bookshop in the world. I've had a few small successes in the writing line - two playscripts published (but not yet performed) and a string of short stories and sketches. Since 1980 I have lived in a garden flat in Chiswick. In the past I've taken holidays on kibbitzim and archaeological digs in Israel, and each year for more than fifteen years from 1984 I joined the crew of the Sail Training Association's topsail schooners "Malcolm Miller" or "Sir Winston Churchill" - usually for a week or so, but once for eleven days, Southampton to Lisbon, without a single landfall. During the Oughties I did a lot of Hill-Walking in northern Skye from the "Whitewave" Activity Centre just north of Uig. Since 2010 most of my holidays have been in the form of Conducted Coach Tours - mostly to Italy (Florence, Siena, Venice, Verona, Sicily etc.) but last year a very interesting week in Russia (Moscow and St.Petersburg) and this year (2017) to Croatia. I'm also an active member of the "Player-Playwrights" Writer's Group.
---
[HBBCB] JUDITH MARY O'SHEA, b. 16/6/1943
Born at the Regent Nursing Home, Nottingham, 16.6.43. Educated: Burton Joyce County Primary School, St. Catherine's Convent, Nottingham, and Hengrave Hall, Bury St. Edmunds, Suffolk. For most of her childhood she lived at "Oaklands", Bulcote, Notts. She trained as a secretary at Clarendon College, Nottingham, and studied piano and later singing; eventually becoming a keen amateur singer and performing with many choirs and amateur theatrical groups. During 1963-1967 she lived and worked in London , then emigrated to Australia with her Irish girl-friend and flat-mate Cepta Hayes. She lived in Sydney until 1971, part of this time with the Reid family (Bunny [Olive] née Snook - a second cousin on the Turney side) in Woy Woy. Since 1985 she has been Secretary to the Head of Junior School, Ivanhoe Boys' Grammar, Her main hobby is singing, particularly light opera.
She married, 10/7/1971:
[HBBCB/1] BERNARD JAMES O'SHEA. b. 28/8/1946
Born in Brisbane, 28.8.46, son of James Patrick O'Shea, and Patricia Sylvester O'Shea née Howe; educated St. Laurence's College (Christian brothers) South Brisbane. Air Traffic Control training 1967-1969. Employed in ATC in Sydney, Perth, Canberra, and Melbourne. He retired in 2000. His interests are aviation, photography, bushwalking, computers and extended bike rides. It was while bushwalking in the Blue Mountains that Bernie and Judith first met; after their marriage they settled in Perth where all three children were born. In 1979 the family moved to Canberra and in 1981 to Melbourne where they have lived to the present day. For more see Bernie and Judith's website.
Their children, with their spouses, are:

[HBBCBA] Melanie                                b. 1/7/1972
   [HBBCBA/1] Peter Hird                        b. 20/2/1964
[HBBCBB] Carolyn                                b. 2/6/1974
   [HBBCBB/1] Matthew James Morgan              b. 2/4/1975
[HBBCBC] Stephen                                1975 - 2005
---
[HBBCC] ELIZABETH KAREN ARMSTRONG
b. 24/4/1946 in the City Hospital, Nottingham. Educ. (1951) Burton Joyce County Primary: (1957) St. Catherine's Convent of Mercy Grammar School Nottingham: (1959) Hengrave Hall Convent of the Assumption (1963) Nottinghamshire Farm Institute, Brackenhurst. She then (1964-7) studied to qualify as an Occupational Therapist at York, then (1968) went to Italy as an au-pair. 1969-72, worked as an OT at Tone Vale Psychiatric Hospital; 1973 worked as an OT and nursing auxiliary at Leysin, Switzerland. 1974 to Australia to help Judith while Carolyn was born. She now decided to switch from OT to General Nursing.1975-78 John Radcliffe School of Nursing, Oxford. 1978-9, worked as a Theatre Nurse at the Churchill Hospital, Oxford; 1978-80; Theatre Nurse at Oberwalliser Kreisspital, Brig. Sw. 1981-2, Surgical Nursing at Montreux Hospital; 1982-1997, worked in Accident and Emergency at the Hôpital du Samaritain, Vevey; then in the Residence "Les Laurelles" in Territet, Montreux. In 2004 she moved to the "Biotonus" private clinic in Montreux. Karen retired from the nursing profession at the end of December 2014.
She has been a very active member of the Montreux section of the Swiss Alpine Club since she joined in 1981. Now at: Chemin du Liboson 7, 1820 Veytaux, Sw.
---
[HBBCD] DAVID PIERS MONSARRAT ARMSTRONG
b. 1947. Known as "Piers" within the family. Educ. Elston Hall, Notts., and Ampleforth. He married, 22/7/1978, at Sherborne Abbey:
[HBBCD/1] SUSAN BOWYER
b. 6/11/1950, daughter of Maurice Bowyer (b. 1920) and his wife Doris née Lawford (1924-2008). Present residence: Walnut House, New Farm Road, Alresford, Hants. SO24 9QS. Their children are:

[HBBCDA] Toby Matthew David                 b. 18/11/1979
   [HBBCDA/1] Laura  Natalie Parkinson      b. 26/12/1981
[HBBCDB] Rachel Mary Louise                 b. 18/12/1981.
   [HBBCDB/1] Robert John Charles Self      b. 10/10/1978

---
[HBBCE] FELICITY MARGARET MORTON
b. 1952 in Nottingham. Usually known as "Meg". She married, 17/5/1975 at the Church of the Sacred Heart, Carlton,
[HBBCE/1] OWEN THOMAS MORTON
b. 9/2/1951. Known as "Tom". Their children are:
[HBBCEA] William Frederick                  b. 1977
   [HBBCEA/1] Judith Smit                   b. 1974
[HBBCEB] Jamie Alexander                    b. 1979  (a)
   [HBBCEB/1] Ceri Michelle Bodkin          b. 1981

Over the week-end 12-14th. May 1998, Meg and Tom celebrated their Silver Wedding with a three-day party which none of those who attended will ever forget!
---
THE ONLY CHILD OF NICHOLAS JOHN TURNEY MONSARRAT AND HIS FIRST WIFE EILEEN VIOLET MARTIN MONSARRAT née ROWLAND.
---
[HBBDA] MAX MONSARRAT.
b. at Heswall, Cornwall, 23/9/1942.He has worked as a television researcher and director, a book editor, strawberry and raspberry farmer, and house restorer. For many years he and his family lived at Le Tournier, Latouille-Lentillac, 46400 St Céré, France where he built a yacht, christened "Compass Rose" after the corvette in "The Cruel Sea", in his garden. They have now (Sept 2006) moved to Le Panissal, Ladirat, 46400 France.
He has been twice married: firstly, 7/12/1967, in London to:
[HBBDA/1] SUSANNA HENRIETTA PETO-BENNETT
There were no children of this marriage, which was dissolved in 1970. He is now married, since 12/2/1972, to:
[HBBDA/2] RACHEL JANET MONTGOMERY
b. 14/7/1940, eldest d. of Arthur Herbert Montgomery and his wife Feodora Kathleen Alice Forde, (the actress Jane Baxter). Rachel was a book editor but is now a music teacher and choir conductor. Their children are:


[HBBDAA] Samuel Nicholas                        b. 11/11/1972
   [HBBDAA/1] Anne-Dominique Berthet
[HBBDAB] Thomas Anson Gordon                    b. 27/3/1976
   [HBBDAB/1] Anna-Maria Katharina Voigtman
[HBBDAC] Marc Turney                            b. 23/8/1978
   [HBBDAC/1] Veronica Constance Oakeshott
---
THE CHILDREN OF NICHOLAS JOHN TURNEY MONSARRAT AND HIS SECOND WIFE PHILIPPA MONSARRAT née CROSBY.
---
[HBBDB] MARK MONSARRAT.
b. at Ottawa, 18/6/1954. He works in reprographics, and specialises in architecture. Address: 7091 Marrington Street, Richmond, nr. Vancouver.
---
[HBBDC] ANTHONY MONSARRAT.
b. in Ottawa, 26/5/1955. He is a freelance photographer, and has been living in North London for about fifteen years.His present address is 38 Chanctonbury Way, Woodside Park, London N12 7JD.
---
THE ONLY CHILD OF DENYS KEITH TURNEY MONSARRAT AND MERYL PERA MONSARRAT née WARDLE
---
[HBBEA] GILLIAN PETERSEN, later FORD
b. 30/10/1941 at Woolsthorpe by Belvoir (where she spent much of her childhood) in Lincolnshire. Educ. Highfields, Newark; St. Margaret's, Bushey; and Les Volets Jaunes, Chateau Doex, Switzerland. After leaving school she worked for a time at Acton's (Solicitors) in Nottingham where her uncle-by-marriage, Hilary Armstrong, was Senior Partner. She married, firstly:
[HBBEA/1] UWE PETERSEN
Son of Lorenz Petersen, schoolmaster, of Schleswig-Holstein, who was killed in WW2, and his wife Emma, née Stelk. They were married 29/6/1963 in Hong Kong, where they lived for most of the next two decades. They were divorced in 1986, in Hong Kong (Uwe has re-married). Their children, with their spouses, were:

[HBBEAA] Mark                                b. 11/5/1966
   [HBBEAA/1] Janette Hain
[HBBEAB] Anne-Marie                          b. 19/8/1967
   [HBBEAB/1] Matthew Rowland Ellis
[HBBEAC] Kristina Karin                      b. 20/6/1970
   [HBBEAC/1] Matthew John Ivings
Gillian married, secondly and as his second wife:
[HBBEA/2] SIR DAVID ROBERT FORD
b. 22/2/1935, s. of William Ewart and Edna Ford. Educ. Taunton's School. He entered the Army as a National Serviceman in 1953, and was granted a Regular Commission in the Royal Artillery in 1955, being stationed in Malta until 1958 when he was promoted Lieut. and returned to the UK; then Capt., 1962, with the Commando Regt. with whom he saw service in Borneo (1964) and Aden (1966). In 1967 he attended the Quetta Staff College, and was then seconded to the Hong Kong Government. He resigned from the Army as Major in 1972, and became Deputy Dir. of the HK Govt. Information Service, and Director in 1974. In 1976 he became Deputy Secretary, Govt. Secretariat, HK; then followed a term in Westminster as Under Secretary at the Northern Ireland Office, 1977-79. He then went back to Hong Kong at Secretary for Information, 1979-80, then became Hong Kong Commissioner in London, 1980-81. RCDS, 1982; HK Dir. of Housing, 1983-84; Secretary for Housing, 1985; Sec. for the Civil Service, 1985-86; Chief Secretary, 1986-93. He then returned to London as HK Commissioner again, until his retirement. LVO 1976 (for organising the Queen's visit to Hong Kong in that year); OBE 1976; KBE 1988. A fuller biography is on Wikipedia.
He married firstly, in 1958, Elspbeth Anne Muckert; they had two sons and two daughters; their marriage was dissolved in 1987. He married Gillian in 1987; there are no children of this marriage. Res. (1997) Culverwell, Branscombe (2009) Rosemary Cottage, Rampisham, Dorset DT2 0PX
Sir David died on the 10th. September 2017.
---
THE CHILDREN OF STEPHEN GARLAND LESTER AND ELEANOR FLORENCE LESTER née WEST-WATSON
---
[HBDAA] JOHN GARLAND LESTER
b. 15/1/1933 in Bishopscourt, Christchurch, New Zealand; educ. Christ's College and Otago University: Now a Surgeon in Christchurch. He married, 7/5/1964 in Pakefield, Lowestoft, Surrey:
[HBDAA/1] ELIZABETH ANNE HEWITT
b. 20/7/1940 in Londonderry, Northern Ireland. Their children are:

[HBDAAA] Benjamin Garland                          b. 18/9/1965
   [HBDAAA/1] Ingrid Birgitta Cardiff              b. 15/2/1966
[HBDAAB] Richard Thomas                            b. 8/6/1967
    [HBDAAB/1] Lois Leonie Murfitt                 b. 22/12/1966
[HBDAAC] Stephen John                              b. 8/6/1967
    [HBDAAC/1] Sari Clare Batty                    b. 23/1/1968
[HBDAAD] Tamara Hewitt                             b. 16/4/1971
---
[HBDAB] ELIZABETH MABEL LOUISE BISHOP
b. 4/8/1937 in Bishopscourt, Christchurch; 1955 in training as a Karatane nurse. She married 12/6/1965 in Ashley, Canterbury N.Z.:,
[HBDAB/1] ANTHONY DAYRELL BISHOP
b. 16/4/1932 in Camberley, Surrey. An accountant. Their children are:

[HBDABA] Sarah Louise                             b. 30/4/1966
    [HBDABA/1] Robert William Adams               b. 22/12/1965
[HBDABB] Mark Dayrell                             b. 11/9/1968
[HBDABC] Georgina Verity                          b. 2/1/1972
    [HBDABC/1] John +++
---
[HBDAC] MICHAEL GEORGE LESTER
b. 27/12/1944 in Christchurch. A Farmer, and now (1998) President of the Agricultural Society. He married, 30/6/1973 in Woodford House Chapel, Havelock North,N.Z.:
[HBDAC/1] JANE IONA LINDSAY
b. 10/4/1952 in Winton, Southland, N.Z. Their children are:
[HBDACA] George Stephen, b. 31/12/1977 in Napier, N.Z..
[HBDACB] Kate Elizabeth, b. 14/2/1980, also in Napier.
---
THE CHILDREN OF CAROLINE WEBB née WEST-WATSON AND LEICESTER WEBB.
---
[HBDBA] NICHOLAS LEICESTER WEBB
b. Bishopscourt, Christchurch N.Z.,12/1/1937; educ. Hereworth, Havelock North. He married, 1/2/1969, in Sydney:
[HBDBA/1] DEBORAH MARY SCARLETT, b. Sydney 19/1/1942.
Their children are:
[HBDBAA] Sarah Caroline, b. Canberra 27/6/1970.
[HBDBAB] Duncan Leicester Maxwell, b. Canberra 25/8/1971.
[HBDBAC] Hugh Alistair Campbell., b. Canberra 21/1/1979.
---
[HBDBB] RACHEL CAROLINE MILLER
b. at Christchurch 24/6/1940. She married:
[HBDBB/1] WALTER GEOFFREY THOMAS MILLER
b. 25/10/1934 in Queenstown, Tasmania. A Diplomat. Their children are:

[HBDBBA] Stephen Geoffrey                         b. 13/5/1963
    [HBDBBA/1] Julie-Ann White                    b. 5/7/1963
[HBDBBB] Jonathon Chisholm                        b. 13/5/1965
    [HBDBBB/1] Madhu Mukerji                      b. 15/11/1962
[HBDBBC] Caroline Judith                          b. 26/5/1972
[HBDBBD] Alexander Galloway                       b. 16/11/1974
---
[HBDBC] CATHERINE MERRIAL WEBB
b. at Christchurch 24/3/1943, later moving with her family to Canberra, Australia. Known always as "Kate".
In March 1958 she was charged with supplying a loaded rifle to another young woman with which she shot herself. But the charge was dropped after a hearing in a Childrens' Court.
After graduating from the University of Melbourne, she worked for a while at the Sydney Daily Mirror, then in 1967 went to Vietnam and became a hard-drinking, chain-smoking War Correspondant with United Press International (UPI). When her Bureau Chief in Pnomh Penh (Cambodia) was killed in a Viet Cong ambush she took over the post. In 1971 she was captured by NVA troops operating in Cambodia and was given up for dead. However they released her after 23 days (the Khmer Rouge would have shot her as they did all their prisoners). Now famous - her book "On The Other Side of the War", describing these experiences, was published by U.P.I. in 1971 - she was sent to UPI HQ in Washington DC, but soon argued her re-assignnment as UPI Bureau Chief in Manila. After the end of the War in Vietnam she reported from the first Iraq War, East Timor, and North Korea, where she was the first to report the death of Kim Il-Sung. In Afghanistan following the collapse of the Najibullah regime, she was captured and brutally beaten up by a local warlord and only narrowly escaped with her life.
In 2001 She retired back to the Hunter Valley, New South Wales. In 2002 she was one of nine contributors to "War Torn: Stories of War from the Women Reporters who covered Vietnam" (Random House). She died 13/05/2007 of cancer. Agence France-Presse (AFP), for whom she also worked, has established the Kate Webb Journalism Award in her memory.
See also her biography in Wikipedia and her obituaries in the Los AngelesTimes and the Sydney Morning Herald.
---
[HBDBD] JEREMY CAMPBELL WEBB
b. at Wellington 4/9/1944. He married, 25/1/1982 in Canberra:
[HBDBD/1] ALINE MARIE CORINNE DE PRAETERE
b. 29/8/1954 in Brussels. Their children are:
[HBDBDA] Claudine Louise Carol, b. */8/1983 in Seoul, South Korea..
[HBDBDB] Sophie Jane, b. */2/1986 in Canberra.
[HBDBDC] Emilie Catherine de Praetere, b. */4/1988.
---
THE CHILDREN OF ALISON MONSARRAT SIMS née WEST-WATSON AND ROBERT OSWALD SIMS.
---
[HBDCA] CHRISTINA MARY MONSARRAT SUMNER-POTTS, later KNAPP:
b. 35 Drumsheugh Gdns, Edinburgh, 22/6/1942. She married, firstly, 21/1/1967 in St. Ives, Sydney N.S.W.:
[HBDCA/1] PETER SUMNER-POTTS
b. 29/1/1942; an actor. Their children, both born in The San, Wahroonga, Sydney, were:
[HBDCAA] Katherine Alison, b. 6/5/1969 (known as "Kate").
[HBDCAB] Joanna Mary, b. 9/9/1970.
Christina married, secondly, 28/1/1984 in Berkeley, California:
[HBDCA/2] BERNARD KNAPP
b. 6/9/1941 in Akron, Ohio; an archaeologist.
This marriage has also ended, and since 25/12/1994 Christina has been living with David Penfold Best ("Dave")., b. in Surrey 17/2/1939.
---
[HBDCB] JOHN CAMPBELL OLIVER SIMS
Born at 04:25 on 16th December 1943 in Vert Memorial Hospital, Haddington, East Lothian, Scotland.Baptised 26th March, 1944 at St. Anne's Church, Dunbar, East Lothian. He was always known as "Oliver". In later life he has dropped the John Campbell (unofficially), and was almost always just "Oliver Sims".
Educated at George Watson's Boys' College in Edinburgh, and Neath Boys' Grammar School. In early 1960 he went on a 4 month exchange visit to Paris. His elder sister was also an au pair there at the time. He was in the CCF - army for one year (57-58), then two years in the Air Section (called the "gentleman's club" by the rest of the CCF). While a cadet, he went on a gliding course in the summer of 1959 or 1960 and got his A&B licence. In 1962 he travelled by train around the continent before sailing from Naples to Australia to join the rest of the family who had emigrated there the previous year. He returned to Britain in the summer of 1966 and to begin a degree course in the University of Wales (Swansea College). He gained a B.Sc.(Econ) (Hons) in Economics and Statistics in 1969, following which he joined IBM as a Systems Engineer, remaining with them until 1993, when he joined a small company set up to develop and market computer software based on Oliver's original design. From 1976 to 1982 he was a member of the TA (Infantry), while his leisure time now is taken up with computers, and reading, particularly about aeroplanes, of which he has a number of models in the making.
Oliver has been married three times. His first wife, whom he married 4/7/1965 in Christchurch, St Ives, Sydney, was:
[HBDCB/1] DENISE GRIFFITHS
b. 6/6/1944 (The day of the Normandy Landings!) in Neath, West Glamorgan, daughter of Frederick Griffiths and Ceridwyn Griffiths née Davis.
They had one son:
[HBDCBA] Christopher John Griffiths,, b. 3rd. September 1967.
His second wife was:
[HBDCB/2] VALERIE BUSHNELL
b. c. 1951 in Three Crosses, Wales; they were married 2nd July, 1973 in Neath, West Glamorgan.
His third wife is:
[HBDCB/3] HEATHER JOY LOCK
Born 10/2/1958 in St. Thomas' Hospital, Lambeth; married 3rd November, 1984 in St Mary's, Long Ditton, Surrey, daughter of Thomas Lock and Christina Lock née Pollock.
Heather's father was working for the War Office in London in 1958. On her birth, however, he left the army and embarked on a career in Operations and Management and Computers which took him to Sutton Coldfield, where Heather was brought up. She was educated at Sutton Coldfield Girls' Grammar School, where she was Head Girl. She left in 1976 with 5 grade A A- levels, to take a degree in mathematics at St Hugh's College, Oxford. From there she went to London to work as a Systems Engineer for IBM at their Wigmore Street branch in London. Her future husband, Oliver, also worked in the same branch. They met, however, on a company jolly in Monte Carlo (much more romantic!) in 1982. Six months later Oliver was sent on assignment to Austin, Texas, but following their marriage in 1984, Heather was able to join him on assignment there herself, both returning to the UK in 1985. On the birth of their first son Heather gave up work, and has been at home ever since. Her time is largely taken up with committee work (Chairman of the Parish Council, Secretary of the School PTA etc) and with singing. She is currently one of Reading Operatic Society's principals, a member of a small close harmony group, and sings solos at various concerts, weddings etc.
Heather is researching the Monsarrat family, and has made important contributions to this Genealogy. E-mail: hsims@olivers.cix.co.uk.
Their children are:
[HBDCBB] Richard Alastair, b. 23rd. October 1986, in the Royal Berkshire Hospital, Reading, Berkshire.
[HBDCBC] David Cameron, b. 29th. October 1988, also in the Royal Berkshire Hospital.

---
[HBDCC] MARTIN ROBERT WALTER SIMS
b. St. Mary Cray , Kent, 27/1/1947. He married, firstly in 1970 in St. Ives, Sydney N.S.W. :
[HBDCC/1] MARY HAMMOND. They had one child:
[HBDCCA] Andrew Martin, b. 6 July, 1974 in Sydney.
Martin married, secondly:
[HBDCC/2] MARIKA MANDIC née KEREKOVIK, in November 1986.
---
[HBDCD] RODERICK CHARLES HALLOWES SIMS
b. Royal Infirmary, Falkirk, 21/8/1952. He is currently Associate Professor, School of Multimedia and Information Technology, Southern Cross University, Coffs Harbour, NSW 2457, Australia. (click here for website and e-mail). He married, firstly, 23rd. June 1979, in Sydney, N.S.W. :
[HBDCD/1] KAY TYDEMAN
b. 24/7/1952. Their children were:
[HBDCDA] Geoffrey Michael Robert, b. 20th. January 1983.
[HBDCDB] Eleanor Rachel Amelia, b. 2nd. August 1985.
They were divorced in 1989. Rod married, secondly:
[HBDCD/2] FRANCES HULL, c. 1991 also in Sydney.
This marriage has now ended and Rod is now (since 1995) partnered with Johanna Claire Kijas.
---
THE ONLY CHILD OF KEITH CAMPBELL WEST-WATSON AND.MARGARET DIANA WEST-WATSON née TITHERADGE
---
[HBDDA] ADAM CAMPBELL DION MONSARRAT WEST- WATSON b. 14/2/1954 in London. His wife's name is Felicity; they have one child, Holly, b. 4/3/1977 in Wellington N.Z.
---
THE ONLY CHILD OF ANTHONY MONSARRAT WEST-WATSON AND.YVONNE WEST-WATSON née MYERS
---
[HBDEA] JANE HUNTER
b. 19/12/1956 in Wellington, N.Z. She married, 9/11/1985 in St. Peter's, Upper Riccarton, Christchurch:
[HBDEA/1] TIMOTHY CHARLES HUNTER
b. 27/5/1958 in Dunedin. Their children, all born in Christchurch, are:
[HBDEAA] Rachel Jane, b. 14/10/1987
[HBDEAB] Richard Anthony John. b. 13/8/1989
[HBDEAC] James Monsarrat. b. 24/8/1992.
---
THE CHILDREN OF HENRY HAMILTON CULLUM HALLOWES AND JULIA FRANCES MABEL HALLOWES née BLENNERHASSET
---
[HHCAA] VALERIE HALLOWES-CAREY
b. in Dublin 15/11/1939. She was married, but divorced c. 1989.Until September 2001 she worked for North American Rockwell at their laboratories there. When the "dotcom bubble" burst NAR closed its San Carlos establishment; not wanting to relocate to their main campus in Thousand Oaks in Southern California she worked for a while at Stanford University until they hit a downsizing patch. She has now retired and is living at 4 Ruskin House, High Street, Sliema, Malta.
---
[HHCAB] WILLIAM HENRY HALLOWES
b. in Dublin 4/11/1944. He has remained in Ireland and now lives in Dromohaire, Co. Leitrim, with his wife Aileen.
---
[HHCAC] ADELE HALLOWES
b. in Dublin 29/6/1948. A great traveller, for the last ten years she has been based in Dhahran, Saudi Arabia, where she works for ARAMCO.
---
THE CHILDREN OF LIONEL ST. GEORGE HALLOWES AND MAMIE HALLOWES née McANEARY
---
[HHCCA] LIONEL HALLOWES
b. 13/6/1934 at the Rosehill Nursing Home, Sligo. In 1948 aged 14 he started work for a Sligo butcher and followed that calling during his whole working life. He brought his family to London 2/2/1956 and thereafter managed butchers' shops in Fulham Palace Road, Shepherds Bush, Wimbledon, Regents Park Road and Chiswick.
Lionel was a Baritone of semi-professional standard, who sang at many festivals and competed in many competitions. With his son Alan he also represented England with a boys' choir from the Catholic Church in Chiswick - Our Lady of Grace - and at two international congresses in Europe; and met the Pope some 30 years ago. He made many useful contributions to this Genealogy.
He died of cancer on the 29th. October 2016 at St. Peter's Hospital in Chertsey; and, after a funeral on the 31st. at St. Matthew's Catholic Church in Ashford, was buried at Ashford Cemetery in Staines.
Lionel married, 17/3/1956:
[HHCCA/1] ALICE PATRICIA HARTE
b. 18/3/1929, d. of Hubert Harte and Margaret Harte née McMurrow. Before her marriage she worked as a typist for Barfords of Kensington.
Their children, with their spouses, were:
[HHCCAA] Trevor Lionel                      b. 30/5/1956
   [HHCCAA/1] Susan Grant                   b. 1/10/1960
[HHCCAB] Alan Keith Andrew                  b. 26/2/1961
   [HHCCAB/1] Susan  Booth                  b. 31/12/1961
[HHCCAC] Margaret Patricia                  b. 15/11/1964
   [HHCCAC/1] Paul  Martyn Read             b. 16/3/1959
[HHCCAD] Deborah Claire                     b. 12/8/1965
   [HHCCAD/1] Stephen Patrick Hayes         b. 24/4/1960
---
[HHCCB] HENRY HALLOWES
b. April 1936. Known as "Harry". Leaving home in 1957, he lived for a short while in Christchurch, Dorset, then moved to New Zealand and settled in Wellington. Apart from a short-lived attempt to enter the world of Tournament Tennis, he worked mostly in labouring jobs. He left New Zealand in 1970 and worked as a kitchen porter in Monte Carlo for a while, spending time also in Australia and South Africa.
In about 1987 he returned to England and after a short time in a bedsit in Tufnell Park, established himself in a well-ordered squatter's camp in the grounds of Athlone House, at that time a nursing home, on the edge of Hampstead Heath, where he remained for the rest of his life. In late 2004 Athlone House was sold to a developer, and Harry suddenly became the subject of world-wide media attention when it was suggested that he could claim the freehold of the land on which he was squatting since he had been in undisturbed occupation of it for more than eighteen years.
While the House was still a nursing home Harry had always turned down such suggestions, stating that the Athlone House Hospital and its staff had always been very sympathetic and supportive; however in 2005 the Developers, most unwisely, attempted to evict Harry from his home by legal process, but were unable to proceed when his lawyers proved that his squatter's rights were water-tight. The result of this was that Harry acquired the Title Deeds of the property and could stay there as long as he liked, though planning restrictions would rule out any further development of the camp area.
All this was extensively reported, not only in the national Press (e.g. by The Daily Mail in May 2007 ) but also overseas; culminating in the production by Ecosse Films of a feature film about him, entitled "Hampstead".The film was directed by Joel Hopkins and premiered in June 2017. Brendon Gleason played the character inspired by Harry, but in the film called "Donald Horner", and Diane Keaton played a fictitious character called "Edith", an American lady lawyer who befriends "Donald" when Developers are trying to evict him from his camp - the circumstances of which are considerably exaggerated for dramatic impact.
Unfortunately it will never be known what Harry Hallowes himself might have made of all this. Early the previous year, becoming increasingly unwell, he was was moved by friends to a Hampstead nursing home, where he died in March, 2016. His funeral was held at Golders Green Crematorium on the 29th.
---
THE CHILDREN OF KENELMN HAMILTON HALLOWES AND SHEILA MONICA HALLOWES née McCABE
---
[HHDCA] EILEEN MARY STREVER
b. 2/2/1940; a Nursery School Teacher. She married, 1/1/1961:
[HHDCA/1] ANDREW STREVER
They have had six children:
[HHDCAA] Gavin Mark                           1961-1996
[HHDCAB] Lynda Therese                        b. 13/3/1963
    [HHDCAB/1] Don Niemandt
[HHDCAC] Trevor Michael                       b. 24/4/1964
    [HHDCAC/1] Sharon Carter
[HHDCAD] Sean Colin                           b. 20/2/1968
    [HHDCAD/1] Jana Snyman
[HHDCAE] Kenneth John                         b. 24/8/1971
    [HHDCAE/1] Bernice
[HHDCAF] Tracy Andrea                         b. 11/12/1973
---
[HHDCB] ANNE MATTHEWS
b. 31/3/1945; a Survey Draftswoman. She married:
[HHDCB/1] JOHN MATTHEWS
They have two children, twins:
[HHDCBA] Melanie
[HHDCBB] Alison
- both born 17/5/1972. They have now successfully completed University. The family at present live in England.
---
[HHDCC] CATHERINE HUGO
b. 26/11/1946. a Dental Nurse and First Aid Instructor; known as "Cathy" within the family. She has been an active contributor to this Genealogy. E-Mail: hchugo@mweb.co.za. She married:
[HHDCC/1/1] HENRY CURWEN HUGO
b. 24/1/1949. They have three children:
[HHDCCA] Rowena Sheila, b. 6/2/1975. She has recently completed a Social Science Degree.
[HHDCCB] Jonathan Pieter, b. 17/3/1982
[HHDCCC] Anna-Maria, b. 15/9/1997
---
[HHDCE] MARGARET GEORGE
b. 19/11/1957. She took a Degree in Biological Sciences, and worked as a Dress Designer. She married
[HHDCE/1] PETER MICHAEL GEORGE
b. 12/10/1954. They have two children:
[HHDCEA] Lisa Bianca, b. 11/12/1985.
[HHDCEB] Nicholas Matthew, b. 22/11/1988
---
THE CHILDREN OF FRANCIS IRVING LUNDQUIST AND ELSIE MARY COLLIS LUNDQUIST née HALLOWES
---
[HKCAA] WADE ALLYN LUNDQUIST
b. 13/6/1946 in Wellesley MA. He worked as a self-employed songwriter. From 1994 he lived in New Canaan, CT, where he died 23rd. May 2001 in Norwalk Hospital. He married, in October 1990:
[HKCAA/1] KATHLEEN KAPPY
She is an expert in the field of Industrial Psychology, with a reputation throughout the U.S.A., a PhD. and more than 25 years work on the design and implementation of Human Resource Processes. President and Co-Founder of Applied Psychological Techniques Inc. Her acknowledged expertise in the area of Employment Discrimination has led to frequent expert witness testimony in such cases; also she has been selected by counsel on both sides to carry out the provisions of consent decrees in class action suits in this field. Among her current appointments, Mrs. Lundquist is one of two court-appointed joint experts assisting the Coca-Cola Task Force.
Kathleen had been living in Los Angeles; when her first marriage of 13 years broke up she moved back east, where she had grown up. She had known Wade more than 25 years before, their families having been distantly associated through mutual friends, and decided to marry, their very different career patterns notwithstanding.
Wade and Kappy Lundquist had one child:
[HKCAAA] Brian Wade, b. 11/11/1994, res 2001 New Canaan CT.
---
[HKCAB] CRAIG HALLOWES LUNDQUIST
b. 29/12/1948. Educ. Emerson College, Boston, and Henry George School, Brookline MA. Since the 1970s he has pursued a varied and adventurous career in Radio and Television, for the most part in New York but also in Portland, Boston and San Francisco. He has won several awards for Documentary programmes and is a published writer (both fact and fiction). He has occasionally used the on-air name "Glen Collins". Currently he owns and operates "Media Drive", a New York media company involved in entertainment production, marketing and consultancy. A fuller biography is on Wikipedia
---
[HKCAC] LINDA ANN SCHULTZ
b. 22/5/1953. She has been in the travel business her entire adult life and is currently a marketing administrator for Delta Airlines in Copenhagen, Denmark. She now lives in Taby, Sweden, commuting to Denmark for her work week. She married, 9/6/1979, in Taby:
[HKCAC/1] KENT SCHULTZ
b. 7/5/1848 at Gavle, Sweden. He graduated from Upsala University with a business degree and is a co-founder of an Interim Management Company. They have two adopted Korean daughters. Res (2001) Stockholm.
---
[HKCAD] TINA LOUISE GOULD
b. 19/1/1955. She worked as a travel agent from 1973-1990. In 1990 she started employment for our local school district. Presently she is employed as a clerk at her local Adult Education school.
She married, 18/10/1981 in Oregon House, California:
[HKCAD/1] JOHN WESSELS GOULD
b.10/3/1954 in Winchendon, Massachusetts, son of Dr. Aubrey V. Gould, Jr. and Marjorie Wessels Gould of Keene, NH. John attended St. Georges School in Newport R.I. and went on to Trinity College of Hartford, Connecticut, earning a B.A. in Psychology. For most of their married life he has worked as an Electronics Engineer. They now live in Orangevale CA and have two children:
[HKCADA] Emily Nissa                             b. 17/9/1984
[HKCADB] Nicholas Francis                        b. 13/8/1991
---
THE CHILDREN OF BASIL SUMERLING AND MARY COLLIS SUMERLING née HALLOWES
---
[HKDAA] JILL GREER
b. at Wolverhampton 14/8/1938. She is a professional musician; on one memorable occasion she happened to be visiting the church at Arklow, Co. Wicklow, where her flamboyant great-great grandfather the Rev. Richard Carmichael Hallowes was Rector at the turn of the century; and was able to step into the breach when their regular organist was unavailable.
She married, in August 1964:
[HKDAA/1] JOHN EDMUND GREER
b. 1934. He was a leading light in the Church of Ireland; more material on him will be added soon. He died in August 1996. Their children are:

[HKDAAA] Katherine Mary                          b. 5/7/1965
   [HKDAAA/1] James Moss
[HKDAAB] Christopher John                        b. 17/11/1967
[HKDAAC] Claire Elizabeth                        b. Aug. 1976
---
[HKDAB] ROBERT WESTCOTT SUMERLING
b. at Colwyn Bay 8/5/1944. A Solicitor; Senior Partner in RadclifflesLe Brasseur, formerly Le Brasseur J Tickle, a law firm with offices in London and Leeds; they are leading specialists in the field of International Health Law, with interests also in Commercial and Property Law. He married:
[HKDAB/1] VIRGINIA KERRIDGE
b. 14/2/1957 in Reading, s. of Maurice Kerridge (b. 1922) and his wife Phyllis Edna, née Mills. Virginia is also a solicitor; she gave up active practice in 1993. Their children are:
[HKDABA] Oliver Kerridge, b. 1/6/1986
[HKDABB] Jessica Kerridge, b. 29/12/1988
[HKDABC] Rebecca Kerridge, b. 13/5/1991
---
THE CHILDREN OF PHILIP FRANCIS JAMES LEONARD and SHEILA MARJORIE LEONARD née HALLOWES
---
[HKEAA] LESLEY JANE LEONARD
b. 29/10/1947 at Kitale, Kenya.
---
[HKEAB]JEREMY JAMES BRABAZON LEONARD
b. 14/2/1950. Educ. at the Universities of Melbourne, Newcastle-upon-Tyne, and Alberta. Currently(2017) Professor Emeritus of Bioresource Engineering at the University of Alberta, and living at Penticton, British Columbia.
He married, 21/06/1976, at Toowoomba, Queensland:
[HKEAB/1] KAREN RAE POULTON
They were divorced, 19/11/1979. Jeremy married, 2ndly, in Edmonton, Alberta, 12/07/1986:
[HKEAB/2] ANDREA MARY WERNER
No issue.
---
Index.
Armstrong/
Baxendell/
Benger/
Bishop/
Blagg/
Boileau/
Bower/
Bryan/
Bulwa/
Bump/
Burton/
Cassells/
Caswell/
Colvile/
Cook/
Dimbleby/
Drysdale/
Ellis/
Ferrier/
Ford/
Fowler/
Freed/
George/
Gooden/
Gore/
Gould/
Grant/
Green/
Greer/
Griffiths/
Hall/
Hallowes/
Haynes/
Henderson/
Hugo/
Humphry/
Hunt/
Hunter/
Hunyor/
Hyde/
Kimble/
Lampley/
Leonard/
Lester/
Lilly/
Lloyd-Philipps/
Lovett/
Lundquist/
MacDonald/
McNeill/
Maggs/
Mallison/
Manson/
Matthews/
Miller/
Mohamed/
Monsarrat/
More O'Ferrall/
Morgan/
Morris/
Morriss/
Morton/
Musulin von Gomirje/
Neal/
Neifert/
Neilson/
Noyes/
O'Shea/
Pearson/
Pellew-Harvey/
Petersen/
Popham/
Proctor/
Quistgard/
Raikes/
Rawle/
Reid/
Riley/
Ritchie/
Robson/
Rochford/
Sclater/
Schultz/
Sims/
Smith/
Spotswood/
Stewart/
Strever/
Sumerling/
Unwin/
Vaughan/
Vine/
von Rensburg/
Wall/
Waring/
Webb/
West/
West-Watson/
Woodward/
---
ARMSTRONG:
-[HBBCD] David Piers Monsarrat, b. 1947
-[HBBCC] Elizabeth Karen, b. 24/4/1946
-[HBBCA] Giles Keith, b. 5/10/1941
BAXENDELL:
-[AHEBC] Patricia, née Hallowes, 1939-2013
BENGER:
-[DKEBC] Lesley, née Lovett, 1949-2000
BISHOP:
-[HBDAB] Elizabeth Mabel Louise, née Lester, b. 4/8/1937
BLAGG:
-[AABBA] Maud
BOILEAU:
-[AHCAB] Etienne Raymond Ridley, b. 1937
BOWER:
-[AHBCB] Denis Syndercombe, b. 1938
-[AHBCA] Thomas Syndercombe, b. 1930
BRYAN: see GRIFFITHS
BULWA: see -[ELDAC] Teresa Louise HALLOWES
BUMP:
-[ELDAA] Cynthia Ann, later QUISTGARD, b. 1954
BURTON:
-[ELFAA] Harriet Hallowes, née Woodward, b. 1944
CASSELLS: see HYDE
CASWELL: see -[ELDAC] Teresa Louise HALLOWES
COLVILE:
-[AACAB] Philip Anthony Fienes, 1918-1944
-[AACAC] Richard Mansel, b. 1927
COOK:
-[EMCBA] James Arthur (Jim), b. 1943
-[EMCBB] Patricia Ann, b. 1944
DIMBLEBY:
-[CFIAA] Bridget Elizabeth, b. 1946
DRYSDALE:
-[EJDBC] Elizabeth Clare b. 1936
-[EJDBB] James Miller, b. 1932
-[EJDBA] Richard Daniel III, b. 1928
ELLIS:
-[FGACC] Julia Peregrine, b. 25/3/1936
-[FGACA] Roger Wykeham, b. 3/10/1929
FERRIER:
-[AHAAB] Anne b. 1934
FORD: see PETERSEN
FOWLER:
-[DJAAB] Janet Hallowes, née Vaughan, b. 4/8/1937
FREED:
-[FEGCB] Sarah Elizabeth, née Waring, b. 1956
GEORGE:
-[HHDCE] Margaret, née Hallowes, b. 1957
GOODEN:
-[CFIAC] Hilary Clare, née Dimbleby, b. 1951
GORE:
-[AHCEA] Ann, née Pellew-Harvey, b. 1932
GOULD:
-[HKCAD] Tina Louise, née Lundquist, b. 1955
GRANT:
-[AABHC] Rosemary, née Hallowes
GREEN:
-[HBBAA] Jennifer Mary Monsarrat, née Proctor, b.1931
GREER:
-[HKDAA] Jill, née Sumerling, b.1948
GRIFFITHS:
-[CFIAB] Alison Mary, née Dimbelby, previously BRYAN, b.1948
HALL:
-[EJDAA] Elizabeth Lanier, née Drysdale, b.1925
HALLOWES:
-[HHCAC] Adele, b. 1948.
-[AHEDB] Anthony Rupert, b. 1948
-[AHBAB] Arthur William 1921-2001
-[DKEAA] Brian Kenneth, 1934-2002
-[AHEAD] Charles Edward, b. 1945
-[DKEAC] Claire Edna, b. 1943
-[DKEAB] Colin Howard, b. 1937
-[AHEDC] David, b. 1951
-[AHBAA] Edward Cattermole 1920-2007
-[FBCAB] Francis Bernard Brabazon b. 1949
-[AHBAC] Francis Edgar Brabazon 1922-2009
-[AHCBE] Francis Michael Usborne, b. 1945
-[AHEEA] Guy Rupert, b. 1941
-[HHCCB] Henry, 1936-2016
-[AABBB] Herbert James Lempriere, 1912-1987
-[AHEAF] Ian, b. 1948
-[AHEAE] James, b. 1947
-[FBCCE] James Anthony Timothy, b. 1957
-[EMDAB] James Michael.
-[EMBAB] James Mongin IV
-[EMBAC] Jeffrey Ray
-[AHECA] Jonathan David, b. 1941
-[EMDAA] Lawrence Dale, d. 1977.
-[ELFCA] Laura Lee, b. 1965.
-[HHCCA] Lionel, 1934-2016
-[DKECA] Malcolm Neil, b. 1939
-[AHEBD] Martin Richard, b. 1947
-[AHEDA] Michael Brabazon, b. 1946
-[FDADB] Michael Richard, b. 18/5/1942
-[AHEBB] Nigel Francis, b. 1937
-[AHEEB] Paul Francis, b. 1942
-[AHCBC] Paul John Bernard, b. 1940
-[FDADC] Penelope Blackwood, b. 30/7/1946
-[DKECB] Perry Anthony, b. 1943
-[AHEBA] Peter Blythe William, b. 1935
-[FDADA] Peter Norton, b. 5/1/1934
-[DKEAC] Philip Gordon, b. 1941
-[AABHB] Richard Chaworth, b. 1933
-[AHBAD] Richard Beadon, 1927-2014
-[FBCCC] Richard Peter b. 1950
-[ELDAB] Rick Lee b. 1948
-[AHCBB] Rupert Brabazon Usborne, 1936-43
-[FBCAA] Rupert Lance Chaworth, 1947-1965
-[FBBAB] Rupert Richard Marriott, b. 1949
-[FBCCD] Simon David, b. 1955
-[ELDAC] Teresa Louise, sometime LAMPLEY, later CASWELL, then BULWA, b. 1951
-[ELFCB] Thomas Christian, b. 1967
-[AHECB] Timothy Peter, b. 1942
-[HHCAA] Valerie (Carey), b. 1939
-[AHEAG] Walter Mark, b. 1949
-[HHCAB] William Henry, b. 1944
HAYNES:
-[EMBAA] James Mongin, née Hallowes, b. 1929
HENDERSON:
-[AHCAB] Erica Mildred, née Hallowes, b. 1934
HUGO:
-[HHDCC] Catherine, née Hallowes, b. 1946
HUMPHRY:
-[FEBAB] Brian Gedge, b. 1935
-[FEBAA] Simon MacNab, b. 1933
HUNT:
-[AAABA] Mary Priscilla Isabel, b. 1920
HUNTER:
[HBDEA] Jane, née West-Watson. b. 19/12/1956
HUNYOR:
[DKEBB] Roslyn, née Lovett, b. 1939.
HYDE:
-[HBABB] Judith Isobel, née Fulton (later Cassells), b. 1936
KIMBLE:
-[CFIAD] Deborah Lindsay, née Dimbleby (sometime KIRK), b. 1954
LAMPLEYsee -[ELDAC] Teresa Louise HALLOWES
LEONARD:
-[HKEAB] Jeremy James Brabazon, b. 1950
-[HKEAA] Lesley Jane, b. 1947
LESTER:
-[HBDAA] John Garland b. 15/1/1933
-[HBDAC] Michael George b. 27/12/1944
LILLY:
-[DHFBA] Ruth Elizabeth, née Kirwan Ward, b. 16/4/1946
LLOYD-PHILIPPS:
-[AACCB] John Allen Bellairs, b. 1923
LOVETT:
-[DKEBA] Graham, 1936-c.1998
LUNDQUIST:
-[HKCAB] Craig Hallowes, b. 1948
-[HKCAA] Wade Allyn, 1946-2001
MacDONALD:
-[AABHA] Anne, née Hallowes,
McNEILL:
-[AHEAB] Freda Margaret, , b. 1936
MAGGS:
-[AHEED] Helen Louise, née Hallowes, b. 1947
MALLISON:
-[FBBAA] Juliette, née Hallowes
MANSON: see VINE
MATTHEWS:
-[HHDCB] Anne, née Hallowes, b. 1945
MILLER:
-[HBDBB] Rachel Caroline, née Webb, b. 24/6/1940.
MOHAMED:
-[FEGDA] Harriet, née Spry, b. 1956
MONSARRAT:
-[HBBDC] Anthony
-[HBBDB] Mark, b. 1954
-[HBBDA] Max, b. 1942
MORE O'FERRALL:
-[AAFCA] Angela Mary, née Mather-Jackson, b. 1925
MORGAN:
-[FGAAA] Sarah Peregrine, née Unwin, b. 9/5/1935.
MORRIS:
-[AHCED] Catherine Elizabeth, née Pellew-Harvey, later RITCHIE, b.1943
MORRISS:
-[AAFCC] Sarah Gilliam, née Mather-Jackson, b. 1929
MORTON:
-[HBBCE] Felicity Margaret, née Armstrong, b. 1952
MUSULIN VON GOMIRJE:
-[AACCA] Stella Mary Bellairs, Baroness, née Lloyd-Philipps, b. 1915
NEAL:
-[AHCBD] Rachel Margaret, née Hallowes, b. 1943
NEIFERT:
-[EJBBA] Jacqueline Phelps, née Hammat
NEILSON:
-[AHEAC] June Lynette, née Hallowes, b. 1937
NOYES:
-[AACDA] Gerald Barton, b. 1925
-[AACDB] Penelope June, b. 1928
O'SHEA:
-[HBBCB] Judith Mary, née Armstrong, b. 16/6/1943
PEARSON:
-[AAFCB] Elizabeth Georgina, Viscountess Cowdray, née Mather- Jackson, b. 1926
PELLEW-HARVEY:
-[AHCEE] Stephen Brabazon, 1952-2013.
-[AHCEC] William Bernard, b.1941.
PETERSEN:
-[HBBEA] Gillian, née Monsarrat (later Ford), b. 30/10/1941
POPHAM:
-[CFABA] Leila Katherine Elspeth, née Manley, b. 1925
POWELL:
-[FBCCB] Elizabeth Shirley, née Hallowes, b. 1949
PROCTOR:
-[HBBAB] Charles Jeremy Monsarrat, 1934 - 2014
-[HBBAC] Susan Jean Monsarrat, 1934 - 2015
QUISTGARD: see BUMP
RAIKES:
-[AAABB] Cecilia Primrose, née Hunt, b. 1922
RAWLE:
-[FGACB] Caroline Sage, née Ellis, b. 10/7/1932
REID:
-[AHEEC] Margaret Joan Mary, née Hallowes, 1945 - 2015
RILEY:
-[DJAAC] Margaret Clare, née Vauhgan, b. 29/11/1947
RITCHIE: see MORRIS
ROBSON:
-[AHAAA] Frances Elizabeth, née Ferrier, b. 1932
ROCHFORD:
-[DKEAD] Claire Edna, née Hallowes, b. 1943
SCHULTZ:
-[HKCAC] Linda Ann, née Lundquist, b. 1953
SCLATER:
-[AACAA] Helen Mansel, née Colvile, 1914 - 1985
SIMS:
-[HBDCA] Christina Mary Monsarrat, b. 1942
-[HBDCB] John Campbell Oliver, b. 1943
-[HBDCC] Martin Robert Walter, b. 1947
-[HBDCD] Roderick Charles Hallowes, b. 1952.
SMITH:
-[AHCEB] Judith, née Pellew-Harvey, b. 1934.
SPOTSWOOD:
-[AHECC] Judith Elizabeth, née Hallowes,b. 1946
STEWART:
-[AHCAA] Valerie Mary Grace, née Boileau, b. 21/8/1936
STREVER:
-[HHDCA] Eileen Mary, née Hallowes, b. 1940
SUMERLING:
-[HKDAA] Jill, b. 14/8/1938
-[HKDAB] Robert Westcott, b. 8/5/1944
VINE:
-[HBABA] Diana Maud, née Fulton (later Manson), b. 1934
VAUGHAN:
-[DJAAA] Sarah Merion, b. 11/1/1938
VON RENSBURG:
-[AHEAA] Karen Rosemary, née Hallowes, b. 1934
UNWIN:
-[FGABC] Andrew Fergus Graham, b. 28/6/1946
-[FGABB] David Edward, b. 8/3/1943
-[FGABD] Mary Sage Elizabeth, b. 3/1/1949
-[FGABA] Stephen John, b. 8/7/1940
VAUGHAN:
-[FDACA] Christopher Charles Hallowes, b. 1924
WARD:
-[FBCCA] Susan Margaret, née Hallowes, b. 1947
WARING:
-[FEGAA] John Blackwood, b. 1946
-[FEGCC] Michael Geoffrey, b. 1959
-[FEGAC] Peter Charles, b. 1951
-[FEGCA] Richard Blackwood, b. 25/2/1953
-[FEGAB] Simon Hallowes, b. 1949
WEBB:
-[HBDBC] Catherine Merriall, 1943 - 2007.
-[HBDBD] Jeremy Campbell, b. 4/9/1944.
-[HBDBA] Nicholas Leicester, b. 12/1/1937.
WEST:
-[EMCAA] Katherine, née Hallowes
WEST-WATSON:
-[HBDDA] Adam, b. 1953.
WOODWARD:
-[ELFAC] Adalyn Quinn, b. 1954.
-[ELFAB] Frederick White Jnr, b. 1952.

---
---
This is the sixth page of this Genealogical Collection. Other pages available are:
1) The Progenitors: John and Louisa Martha Hallowes
2) The First Generation of Descent
3) The Second Generation of Descent
4) The Third Generation of Descent
5) The Fourth Generation of Descent
7) The Sixth Generation of Descent
8) The Seventh Generation of Descent
Compiler's Introduction
Combined Index
---
Compiled by G.K. Armstrong, 35 Cedars Road, London W4 3JP.

E-mail: gkarmstrong@ukhome.net
---
END OF PAGE SIX


latest additions 16/07/2018

some material removed 4/08/2019 and 10/09/2019